AXE Conducts Research to Find Out What Scents Turn Girls On
AXE recently teamed up with the Smell and Taste Treatment and Research Foundation to find out what scents really turn girls on. In addition to breaking down the top female scent preference in 10 cities, the study also shows that girls really do care a whole lot about dudes and how they smell.
Here's a map and some quick highlights from the study: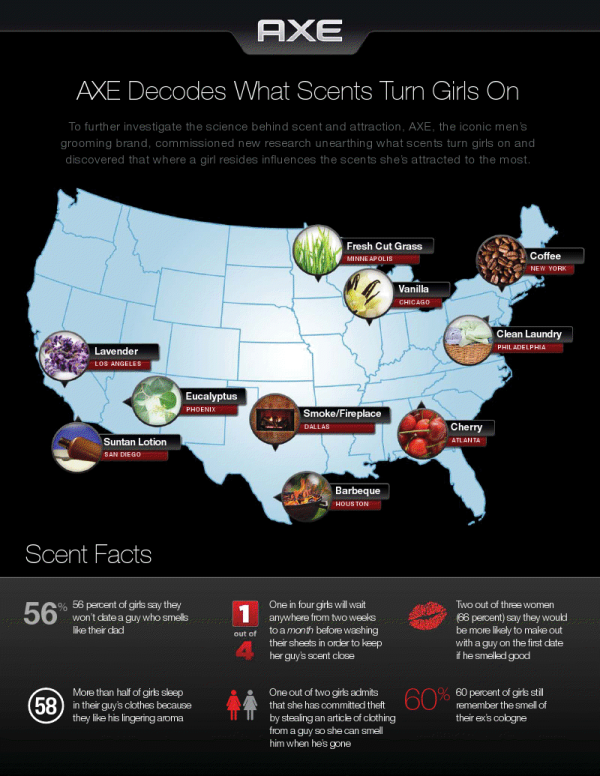 Couple of observations:
Related Posts
No related posts.
No comments yet.

about 2 months ago - No comments
AXE has been making dudes smell better for years now, but the Unilever brand is now branching out into other men's care products that'll help you fix your face, man. A few weeks back, AXE sent the MANjr team a huge bag of AXE Face Care goodies, and after testing the stuff out, we're ready