Week 5 NFL Picks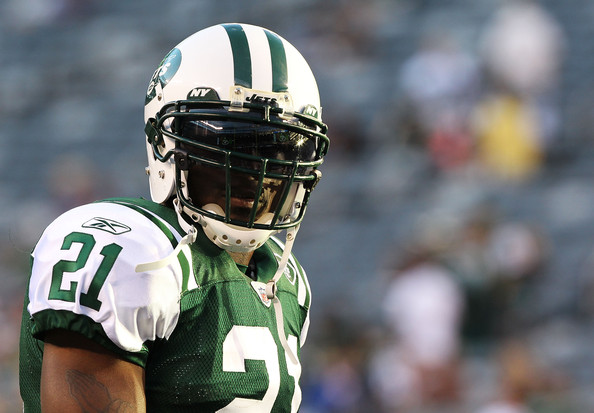 Let's not talk about last week's unfortunate set of 4-10 picks. Kudos to you if you knew that the Steelers would lose in the last 36 seconds, the Broncos would come back to win, the Packers and Saints wouldn't come close to covering and the lowly Jags would topple the mighty Colts. Last week pushed me under .500 for the season. 27-31-3 to be exact. Let's try to right the ship in Week 5.
At Baltimore -7 Denver
The Ravens aren't as dominant in stopping the run as they once were. That's great 'cause the Broncos don't have a running game anyway. You might have heard that Kyle Orton is the best fantasy player of all time, but even if he throws the ball 50 times, it'll be hard to light up the scoreboard against a Ravens team playing at home and coming off an emotional win in Pittsburgh.
PICK: Baltimore -7
At Buffalo -1 Jacksonville
The Bills got absolutely embarrassed last week and the Jags got their biggest win in a long time. Look for a correction of sorts as the Bills move closer to respectability and the Jags come back down to Earth a bit. Still, if the Jags can keep the ground game rolling and get TE Marcedes Lewis involved against a Buffalo team that has trouble against the run and TEs, then the Jags should win on the road.
PICK: Jags +1
At Indianapolis -7 Kansas City
I don't know what's more surprising, the fact that the Colts have two losses or the Chiefs have none. The Colts aren't going to lose this game. If the Chiefs somehow remain unbeaten after facing a pissed off Peyton Manning, they'll shock the world. A win for Indy seems much more likely.
PICK: Colts -7
At Detroit -3 St. Louis
Shaun Hill's had a couple good weeks, and the Lions are the best winless team ever, but Jahvid Best isn't right yet and Sam Bradford is bringing boyish swagger to a much-improved Rams team. If Best was healthy, I'd say Detroit all the way, but he's just not 100 percent. Stephan Jackson proved he can be a beast even when he isn't healthy, and the Rams defense is playing inspired.
PICK: Rams +3
Atlanta -3 At Cleveland
The Falcons barely squeaked by the Niners last week thanks to Roddy White's amazing forced fumble. Cleveland pulled off the upset against Cincy and showed that they can actually win games with good defense and large servings of Peyton Hillis. You got to love how Hillis has changed the identity of this team, but the Falcons are going to stay take this one. They just have too many weapons.
PICK: Falcons -3
At Cincinnati -6.5 Tampa Bay
I like the Bucs. The Steelers clobbered 'em, but other than that they've been pretty solid this year. The Bengals just look off.
PICK: Bucs +6.5
At Carolina -1.5 Chicago
For the second straight week, the Chicago Bears game promises to be the most unwatchable game on the schedule. Julius Peppers returns to face the team he hates, but this much more to hate in this Todd Collins vs. Jimmy Clausen battle. Chicago's ground game is nowhere and Todd Collins can't get it done. Will Chicago's defense and special teams step up and create some much needed points? Do yourself a favor, bet the under and don't watch a minute of this horrible game.
PICK: Under!
Green Bay -2.5 At Washington
Green Bay is better than Washington. There are no revenge plot lines this time around for McNabb. Just a better opposing team. Packers win easy.
PICK: Packers -2.5
At Houston -3 NY Giants
Wow, who knew the Giants were so damn good at rushing the passer? You know what helps combat that? A sick-ass rushing game behind surprise-beast Arian Foster. The G-men will get their chances, but Houston will prevail in a shoot out.
PICK: Texans -3
New Orleans -6.5 At Arizona
Max Hall, baby! He's the new Kurt Warner, I tell ya. Well, that's what Peter King and Kurt Warner think. Personally, I'd like to see the guy take a snap in the NFL before crowning him the next feel-good sensation. The Saints are without Pierre Thomas, but so what? They ran the ball effectively last week with Ivory and Betts. Drew Brees hasn't looked like his cyborg self lately, but the Saints are lightyears beyond the Cardinals.
PICK: Saints -6.5
San Diego -6 At Oakland
The Polish Rifle keeps bringing the Raiders within winning distance, but the Chargers are rolling. I'll take Antonio Gates and that defense over Bruce's heroics.
PICK: Chargers -6
At Dallas -7 Tennessee
I just don't trust the Cowboys. I don't really trust the Titans either, but in this coin-flip matchup, I'll bet on Cortland Finnegan to pick up another fine and the Titans to edge out the Boys in Dallas.
PICK: Titans +7
At San Francisco -3 Philadelphia
This one's tough. Does Kolb play like the preseason fantasy stud we all thought he'd be? Do the Niners rebound from a gut-wrenching loss and defend the honor of their beleaguered coach at home? I think the edge has to go to the home team here. If Alex Smith can minimize his mistakes and if the defense plays like it has been playing, the Niners should earn a win.
PICK: 49ers -3
At NY Jets -4 Minnesota
So many storylines here. Revis vs. Moss. Favre vs. his own Johnson. Adrian Peterson getting more room to run. The possibility that Percy Harvin can light it up with all the attention going to Randy. But if you forget about all that's new and improved with the Vikings, you realize that the Jets are in top form right now. LT's found his groove, Sanchez is playing remarkably well and if anyone can contain all of Minny's weapons, it's the Jets D. Gotta go New York here.
PICK: Jets -4
Related Posts
| | | |
| --- | --- | --- |
| | Print article | This entry was posted by Chris Stout on October 9, 2010 at 2:49 am, and is filed under Sports. Follow any responses to this post through RSS 2.0. Both comments and pings are currently closed. |
Comments are closed.