Interview with Mr. Marcus – The Porn Star Guide to Great Sex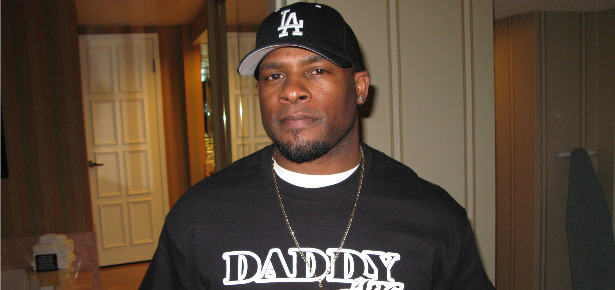 If you've ever wanted to do it like a porn star, Mr. Marcus is happy to help you out. The adult film superstar wrote a book called The Porn Star Guide to Great Sex, and it's a fantastic read. Witty, illustrated and full of useful techniques, mood-setting tips and advice on love and intimacy in general, Mr. Marcus's book is well worth the purchase.
We chatted with Mr. Marcus about his new book, the perks/drawbacks of being a porn star, how couples can keep things spicy in the bedroom, his secret move (he didn't tell us) and who he likes to work with. Here's what he had to say:
What inspired you to write The Porn Star Guide to Great Sex?
I wanted something that stood out in the sex section at the book store. Not a memoir or anything biographical, just something that could help people in the bedroom right here, right now. Most of the books that I read before were written by a doctor or a woman or a combination of both, I hadn't seen or read anything written from the male perspective, especially from a male porn star. I thought I'd be the first.

When did you know you wanted to be a porn star?
To be honest I never wanted to be a porn star, I just wanted to have sex with the girls I saw in adult magazines. I knew that pretty early on, right around the time I saw my first porn magazine, I was 16. Magazines like Hustler, Club and Black Tails were the driving force behind my decision to pursue adult, I wanted to be in those pictures, besides the normal masturbating fantasies I had bigger aspirations and have been driven by that.

What's the best thing about being a porn star? What's the worst?
Probably the best thing about being a porn star is the variety of women you meet and have sex with, each sexual partner your with teaches you something about yourself (what you like and what you don't like) so through that I've learned a lot about myself and others. Through all those sexual partners, I've learned what works well and what doesn't work well for me, but might work well for others. So the best thing is you learn a lot about yourself and others, sexually. And you become a sort of sexual guru. The worst is the reputation you get by having sex with so many people. I've been called a lot of names so writing the book was my effort to beat back some of those negative comments.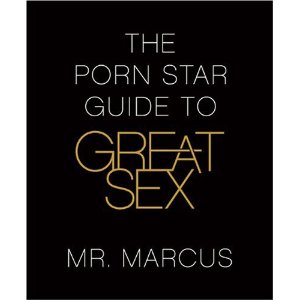 What tips do you have for couples who need to spice up their sex life?
I tell them to read my book…slightly kidding. It's funny because most of the things we do sexually in the beginning of relationship somewhere down the line we tend to stop doing. You have to make an effort to stay sexually in tune with your partner. But you also have to evolve together. A challenge without a doubt, but if you're with a forgiving partner, it's possible. I say forgiving, because it's not easy and you'll make some mistakes, but if your partner is willing to try new things, then it should extend your sexual life together. With that being said, I encourage flirting with one another or with others flirting has a way of boosting our sexual confidence, try getting out of having sex in the same place in the same way, visit hotel rooms, do it at a friend's house, in the car, late night in a park (just don't get caught). Role playing is good way to create an alter ego, a more promiscuous ego. And don't hold yourself responsible for what that alter ego might sexually do.
What's one thing that guys tend to neglect when they're pleasing a woman?
I think the simple things, women are complicated when it comes to shoes, clothes and hair styles, but with relationships they just want attention and presence. Ultimately respect goes a long way with both sexes, so if you can show your woman an appreciation and a respect in the bedroom, she'll respond favorably. A favorite thing I like to do for my woman is give her late night massages, she loves it and has never turned down one, it's that little bit of attention to detail, doing what she responds to and likes, that keeps it a happy home.
Who's the hottest porn star you've ever done a scene with?
I've been with a lot of hot and horny porn stars, over the years they've come and gone. But one, Heather Hunter, has made a lasting impression. Beauty, smarts and sexual ability that comes across easily and naturally.
Who's the most skilled porn star you've ever done a scene with?
Jenna Haze puts in a mean handjob. Monique Alexander knows how to give it as well as take it. There is a new girl Bethany Benz who has quickly become a personal favorite.
Who do you see as the biggest up and coming starlet in adult film?
I've always liked Sasha Grey, not only because of her intelligence, but her lack of fear when it comes to sex. Her ability to maintain crossover appeal while being a porn star, makes her interesting to watch. Another girl I see with some major potential is Bethany Benz, coming from reality tv and trying her hand in adult, she shows a sexual side that's always been there, porn just brought it out.
What's your secret move?
Why would I tell my secret move? What I can tell you is a technique I know that works. Something I learn from the set, is that constant intercourse during sex is not necessary, don't let the situation fool you, pulling it out and stroking yourself while you watch her or while changing positions, can give you the time you need to subside the urge to cum or achieve a more desired erectness. Plus it gives the woman some sexual insight into how you arouse yourself which in turn she can learn from and use to keep you aroused and erect.
What are you working on now?
Currently working on an untitled 3-D porn movie. Using 5 women with different looks and appeal and I'm the guy who offers a sexual suggestion for each of them to do throughout the movie. Plus working on my clothing line Daddy, Inc. You can check out www.daddyinc.net for more info. Also working on another book with more of a memoir appeal. So you can read where and how all this sexual insight came about.
Related Posts
Comments are closed.