Interview with Maxwell Gillingham-Ryan, Founder of ApartmentTherapy.com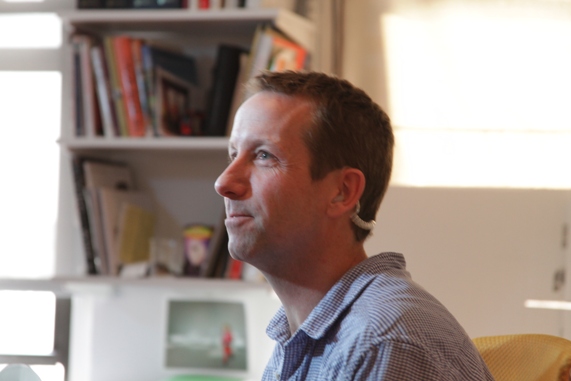 Let's face it, most dudes are slobs. I know I am. Guys are just a messy bunch and we just don't focus too much on improving our living spaces. Organization and cleanliness are typically not top priorities for us. We care more about acquiring tech items than we do about organizing and arranging them in a neat and tidy way.
But arranging your living space is important. You don't have to go all Feng Shui with it, but a little organization to the madness never hurt anyone. Having your home free from clutter is really quite liberating. It centers you and gives a relaxing retreat from the world.
When your home is loaded with junk and jumbled piles of disorganized clothes, gear and other personal items, it gives you an uneasy feeling that you carry around with you all day. Even if you notice it, disorder in your living space is just plain toxic.
Now you don't have to be a professional interior designer to improve in the way you organize your living space. All it takes is a little bit of effort and a focus on functionality and compartmentalization for you to free yourself from the mental baggage of a messy home.
I recently had the chance to speak with Maxwell Gillingham-Ryan, the founder of ApartmentTherapy.com, and he shared with me his thoughts on the importance of bringing order to your living space. We also discussed the notion of "techorating," and Maxwell shared with me some products that can help you spruce up your place by removing unnecessary cord clutter. Take a look at the video:
One of the products that Maxwell showcased was the Duracell myGrid. After my interview with Maxwell, Duracell sent me a unit to check out. The myGrid is super-flat charging pad that serves as a cord-free charging station for different types of phones. It works with Blackberry, iPhone, Motorola, Nokia and LG phones (note: you'll need an additional power sleeve if you have an iPhone).
After inserting a power clip to the back of your phone (or using the sleeve with an iPhone), you can simply drop your phone on the flat surface of the myGrid and it'll charge without any cords. The myGrid lets you charge up to four phones at once, which is great if you live with someone who has a different phone than you do. The myGrid lets you get rid of pesky charging stations that you only use for a couple of hours anyway. You can get rid of all chargers and just drop the phone right on the myGrid surface when you walk through the door.
If you're looking for a last-last minute Christmas item for anyone who needs help organizing their dangled phone charging situation, check the myGrid out. With the New Year right around the corner, it's time for you to start de-cluttering your life for 2011!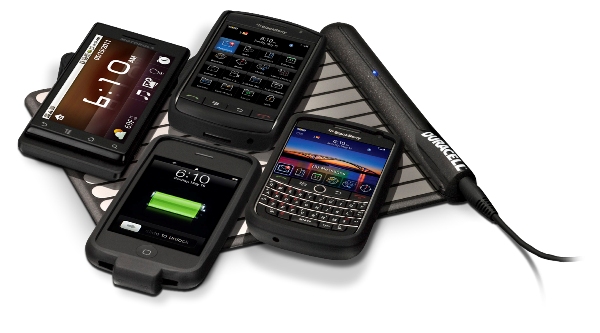 Related Posts
| | | |
| --- | --- | --- |
| | Print article | This entry was posted by Chris Stout on December 23, 2010 at 10:54 am, and is filed under Lifestyle. Follow any responses to this post through RSS 2.0. Both comments and pings are currently closed. |
Comments are closed.