Ranking the Redheads – The 15 Hottest Gingers of All Time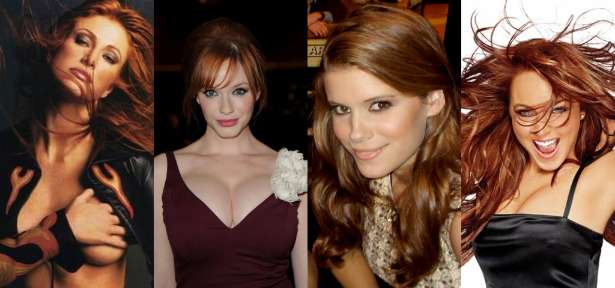 Oh man, ginger girls. There's just something about 'em. When they're not hot, boy are they really not hot, but when they are hot, look out, man. Smokin' redheads project a sweet 'n spicy, cinnamon-pepper sexiness that puts them in a separate class of attractiveness. Hot gingers can pull off the classy girl routine AND the fiery sexpot act. They can play the approachable sweetheart card, but they can also give off that hubba hubba vixen vibe. Here's a look at the 15 hottest redheads of all time:
15. Maureen O'Hara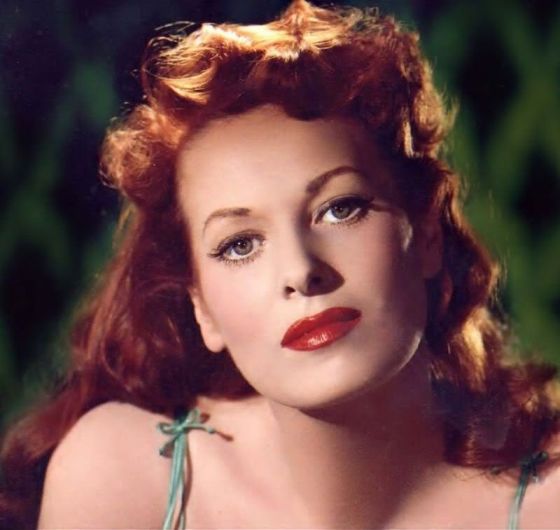 You're gonna have to ask your grandpa about this one, but trust me she deserves to be on the list. O'Hara was a feisty, fire-haired woman who looked hot in black 'n white but really sizzled in Technicolor.
14. Rita Hayworth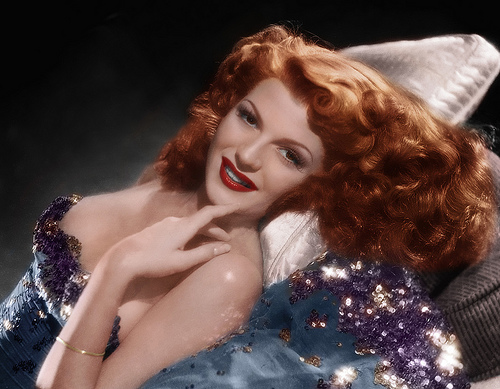 Nicknamed the "Love Godess," Hayworth set a new standard for glamour. She appeared in over 60 films and her
pin-up posters
were admired by millions of servicemen during World War II. From Orson Welles in his prime to Prince Aly Khan, Hayworth married and divorced five times. Each marriage lasted five years or less.
13. Ginger – Tina Louise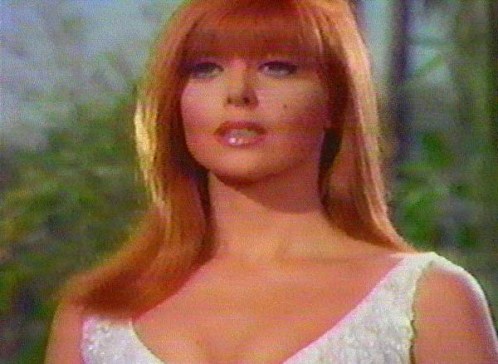 Ah, yes. The original Ginger. Sure most people prefer Mary-Ann, but you have to show love to Tina Louise. In 1958 and 1959, when Columbia Pictures was giving this young actress the push, the studio arranged for Louise to pose for Playboy. In 1964, Louise took on the roll of Ginger and cemented her image as a sex symbol for good.
12. Julianne Moore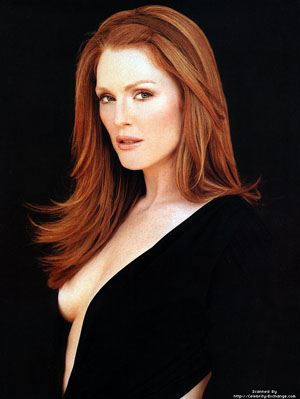 Yea, I know she's getting old, but in the proper light, Julianne Moore can still look pretty hot. And who can forget her memorable performance as porn star Amber Waves in
Boogie Nights
. Classic.
11. Gillian Anderson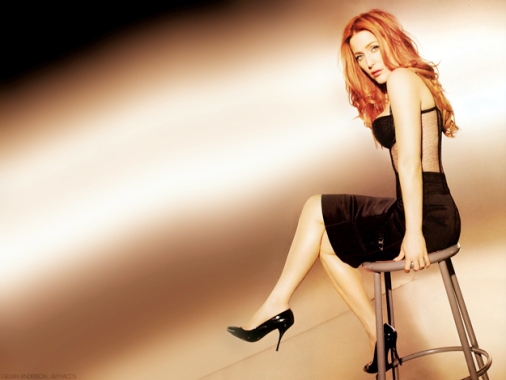 C'mon, you know you had a thing for Scully back in the day. The trench coat, that gorgeous ginger skepticism, Gillian Anderson's probably one of the main reasons that David Duchovny became a sex-starved maniac. She may not be a natural redhead, but her high school classmates did vote her "Most Likely to be Arrested" so you know she's still trouble.
10. Nicole Kidman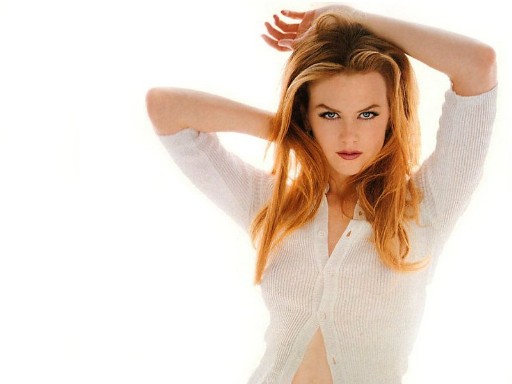 Okay, so she's obviously had some work done, and she does the blond thing quite a bit, but this Australian-born natural redhead still looks pretty damn good at age 43.
9. Laura Leighton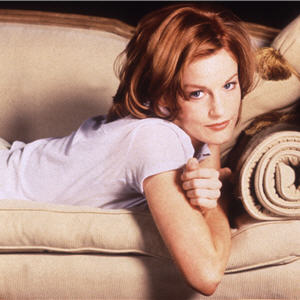 Remember that crazy bitch Sydney from Melrose Place? She was kooky as hell! But she also looked damn hot in the 90s. At age 42, Leighton has messed with her face a little bit, but she's still respectably good looking. Fun fact: she married actor Doug Savant, the gay guy from Melrose Place. Awwww.
8. Angie Everhart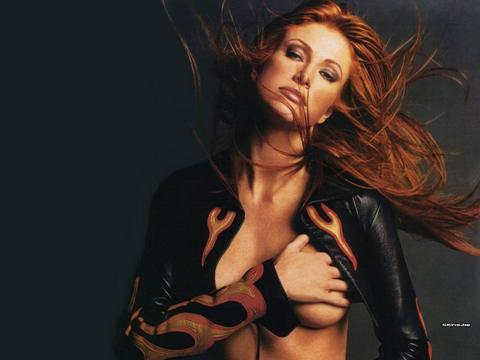 All-around hot model Angie Everhart has to be on this list. This firecracker appeared in numerous Sports Illustrated swimsuit editions, a Playboy spread in 2000 and she did her best to make the film
Tales From the Crypt Presents: Bordello of Blood
watchable.
7. Amy Adams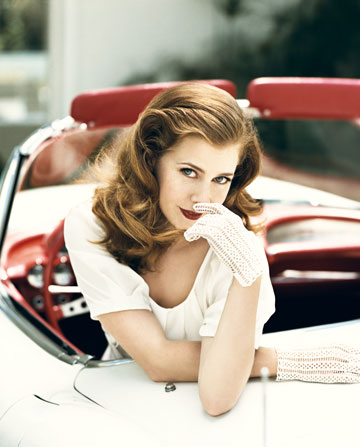 Yea, I thought her and Isla Fisher were the same person, too, but Adams is carving out her own piece of the redhead rom-com pie. Born in Italy to American parents, the 35-year-old actress (wait, she's 35?) does fluffy movies (Night at the Museum: Battle of the Smithsonian), family-friendly flicks (Enchanted) and critically acclaimed stuff too (Doubt).
6. Kate Mara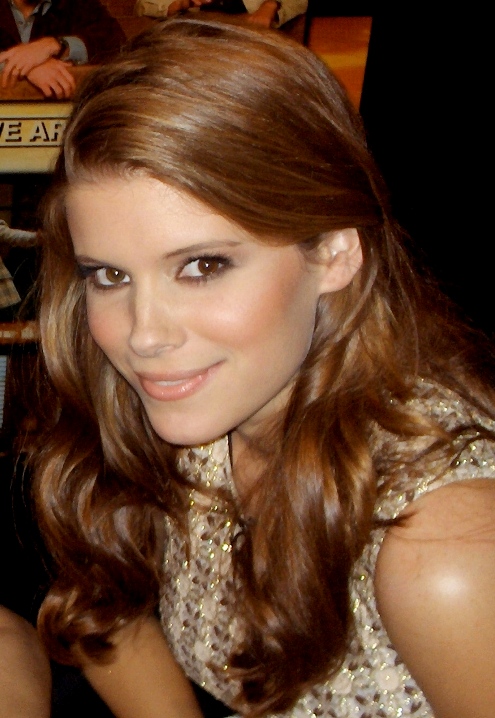 Mara's movie and TV roles have been borderline whatever, but this ginger has something the other redheads don't – serious ties to throwback NFL franchises. On her father's side, Mara's the great-granddaughter of New York Giants founder Tim Mara. Her uncle is Giants President and CEO John Mara. On her mother's side, she's the great-granddaughter of Steelers founder Art Rooney. That's just all kinds of awesome.
5. Jayma Mays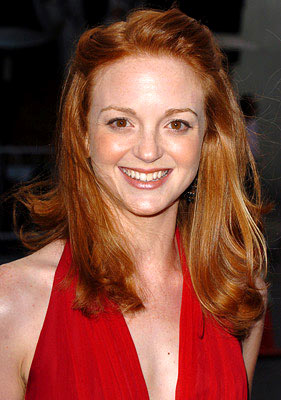 The sweetheart ginger from Virginia is on a roll. She started her acting career with an appearance on the show Joey and parlayed small but memorable TV and film roles into a solid acting career. She's making her mark on Glee and she's set to star with NPH in the new Smurfs movie.
4. Nikki Cox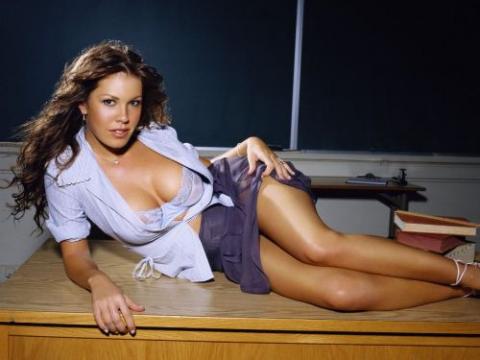 Remember how ridiculously smokin' hot this chick used to be? Just incredible. She first hit the small screen in that horrible
Married with Children
rip-off
with that annoying midget from
Entourage
. Now she's married to funnyman Jay Mohr. I don't know
what she did to her face
, but it doesn't matter. We all remember what she used to look like, and that's enough to make it to the top 5.
3. Lindsay Lohan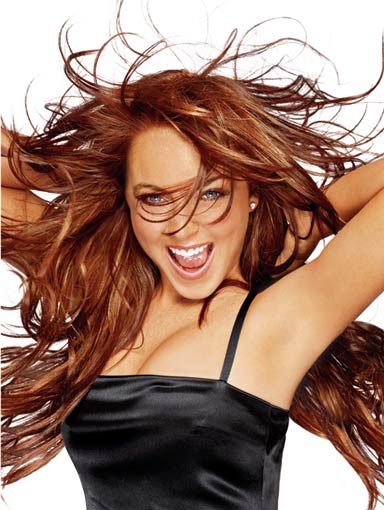 I dunno. I don't really think she's that hot anymore. There's was that stretch after Mean Girls where this hot young ginger was ready to conquer the world. Now she's a burnt-out blond who needs to rediscover her ginger roots and get her shit together. I think it'll happen.
2. Isla Fisher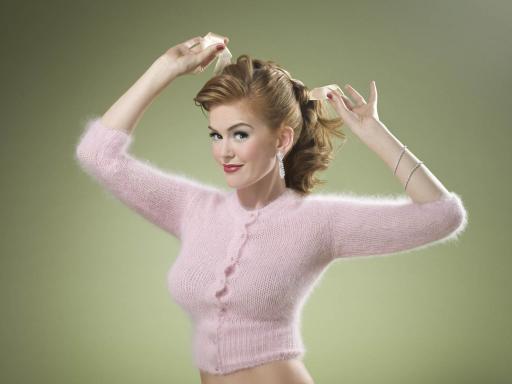 She's married to Borat and she was a loony, sex-craved freak in Wedding Crashers.  She's made a bunch of chick flicks, but I ain't mad at her for that. Born in Oman, raised in Australia, this tasty ginger-snap is just entering her prime.
1. Christina Hendrick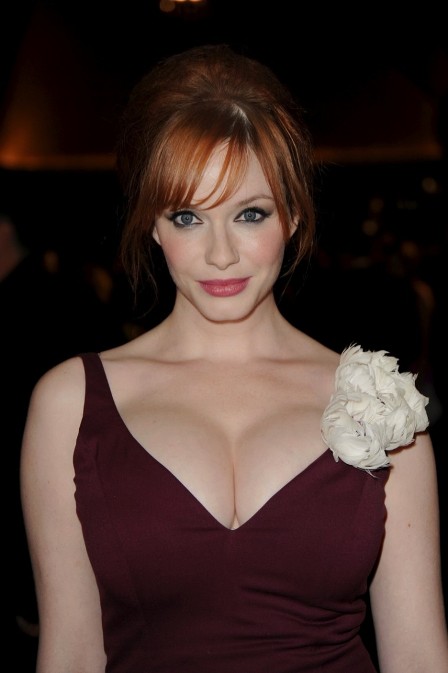 Some people like curves. Some people like talking about their curves.
Hendrick is tired of all of it
. She's not a twig and that trips people out, but anyone who's caught an episode of
Mad Men
knows just how skillfully this chick oozes sexy ginger force.
Honorable Mention List:
Lucille Ball
Ann-Margret
Kelly Preston
Susan Sarandon
Julia Roberts
Marcia Cross
Debra Messing
Lauren Holly
Shirley Manson
Laura Prepan
Natalya Rudakova
Amanda Righetti
Alicia Whit
Bryce Dallas Howard
Ginger Spice
Related Posts
15 hottest redheads of all time
,
Alicia Whit
,
Amanda Righetti
,
Amy Adams
,
Angie Everhart
,
Ann-Margret
,
Bryce Dallas Howard
,
Christina Hendrick
,
Debra Messing
,
feature
,
Gillian Anderson
,
Ginger
,
Ginger Spice
,
Isla Fisher
,
Jayma Mays
,
Julia Roberts
,
Julianne Moore
,
Kate Mara
,
Kelly Preston
,
Laura Leighton
,
Laura Prepan
,
Lauren Holly
,
Lindsay Lohan
,
Lucille Ball
,
Marcia Cross
,
Maureen O'Hara
,
Natalya Rudakova
,
Nicole Kidman
,
Nikki Cox
,
Rita Hayworth
,
Shirley Manson
,
Susan Sarandon
,
Tina Louise
| | | |
| --- | --- | --- |
| | Print article | This entry was posted by Chris Stout on August 18, 2010 at 4:12 pm, and is filed under Girls. Follow any responses to this post through RSS 2.0. Both comments and pings are currently closed. |
Comments are closed.