Posts tagged
Summer Olympics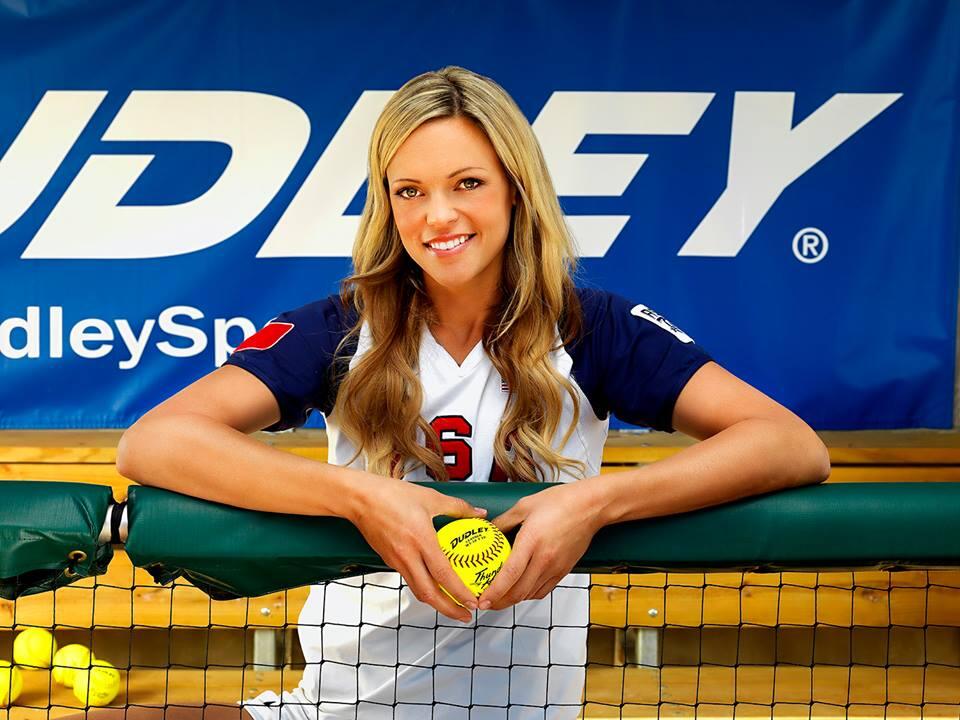 If you going to want to learn about softball then listening to Jennie Finch is probably a smart move. Finch is a winner on every level. She was the 2001 Women's College World Series Champion, an Arizona 3-time All-American Player, an NCAA Record Holder 60 Consecutive Victories, and is a 2004 Olympic Gold Medalist and 2008 Olympic Silver Medalist.
She is now working with Capital One to find out who will win the Capital One Cup. The Capital One Cup honors NCAA Division I athletics. This promotions rewards the top men's and women's college athletics program in the country. These colleges compete all year round to gain points to win the Capital One Cup. The scoring is based on their Top 10 finishes in fall, winter and spring sports. Whoever wins on the men's and women's side will win the Capital One Cup trophy and a $400,000 scholarship at the end of the spring athletics season.
I was able to chat with Jennie about this year's Women's College World Series, her time in college and the Olympics, the Capital One Cup, and more.
Art Eddy: The Women's College World Series is underway. Who are some of the favorites for this year's World Series?
Jennie Finch: Florida looks really good. Offensively they are on fire. Kentucky has been on a roll. Alabama has been on a roll too. This World Series is going to be tough.
AE: Are there any underdog teams we should look out for?
JF: At this point if they are here they are not too much of an underdog. Yet in the parody of this game it is anyone's chance to win it all. It is definitely up for grabs for all the teams that are here.
AE: From your time playing in college to now, has the game evolved or has it stayed the same?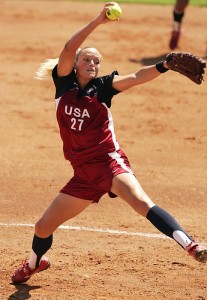 JF: No, it has absolutely evolved. It is incredible to see how much it has grown and continues to grow. There are more TV games than ever. Each year it continues to increase because more people are tuning in. It is very exciting. It is fun on all the different levels and aspects to see the game evolve and grow.
AE: You played in the College World Series with Arizona. What was your preparation like going into that game?
JF: It was more just trusting everything you have been doing the entire year. You also are trying not to make the game bigger than it is even though this is what you have dreamed about your entire career. The minute you step on campus that is immediately what you are thinking about. So you just have to stay within yourself, trusting your teammates, and playing your game.
AE: You are working with Capital One to promote the Capital One Cup to help provide scholarship money to the winning universities. Tell me about your work with this promotion.
JF: I am excited to be on the athlete advisory board for the Capital One Cup as the spring season championships begin to play out. One reason is that one of the sports is softball. There are many schools that are close in the standings for the Capital One Cup.
This program honors the best Division I program that has the most cumulative wins in on the field performance across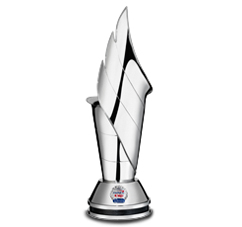 39 total men and women's sports. The winning school gets over $400,000 in total scholarships for student athletes. Not only is it fun for the school, but for the fans to see how their school is doing.
AE: Right now who is in the lead for the men and women's brackets for the Capital One Cup?
JF: UCLA is in the lead for the women and Notre Dame is in the lead for the men.
AE: Is there a college out there in the World Series that if they win they will help move their college up in the Capital One Cup standings?
JF: Yes. If Florida win it they will be in the lead for the women's side. So it is pretty exciting to see if they not only win the World Series, but move their college into the lead.
AE: You pitched in the 2004 and 2008 Summer Olympics where you and Team USA won gold in 2004. I am guessing in your great career that winning gold is the top moment.
JF: By far. Being up there with women that I looked up too and being able to represent your country and having the name U.S.A. across your chest, there is nothing greater than that. All of those moments were great, but it is also the journey. When you are done and look back you are able to appreciate all of your accomplishments by thinking of how you got there.
AE: You have been a strong voice in trying to get baseball and softball back into the Olympics. Do you think baseball and softball will be back in the Olympics?
JF: It is going well. We are still trying to fight and get it back in. We are building a campaign. Our hope right now is for the Olympics in 2020 in Japan. Luckily baseball and softball are the two most popular sports in Japan. The campaigning they did to become the hosts in 2020 we hope will help them be able to reinstate softball and baseball for 2020. Hopefully it will be a success and we will be then locked in for the future.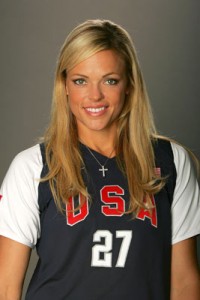 AE: Lastly, you have some fantastic softball camps. Looks like you are setting those back up for this year.
JF: Yes. Go to my website, jenniefinch.com. We are going to places like Dallas and Chicago. We will be all over the country going from coast to coast.

We're a few weeks away from the start of the 2012 Summer Olympics in London. The open ceremony is scheduled for Friday, July 27, and in the weeks ahead there will be plenty of patriotic sentiment building up and a flurry of human interest stories to consume.
With the proliferation of social media worldwide, this year's Olympic games promises to be new experience. Fans can follow the action on a minute-by-minute basis and there are new ways available to connect with the athletes that will be competing.
To further this effort, Samsung and the U.S. Olympic Committee are teaming up to launch the U.S. Olympic Genome Project. This online community will give fans a chance to connect with Team USA Olympians, Paralympians and Olympic hopefuls in new and unique ways.
A few weeks back, I had a chat with four-time Olympic medalist Dominque Dawes and U.S. women's soccer team member and Olympic hopeful Megan Rapinoe. We discussed the U.S. Olympic Genome Project, the problem of obesity in America, the Magnificent Seven and the hopes and chances of the women's U.S. gymnastics and U.S. soccer teams. Here's the interview:
You can learn more about the U.S. Olympic Genome Project by visiting the Samsung Genome Project Facebook Page.