Posts tagged
Stephen Curry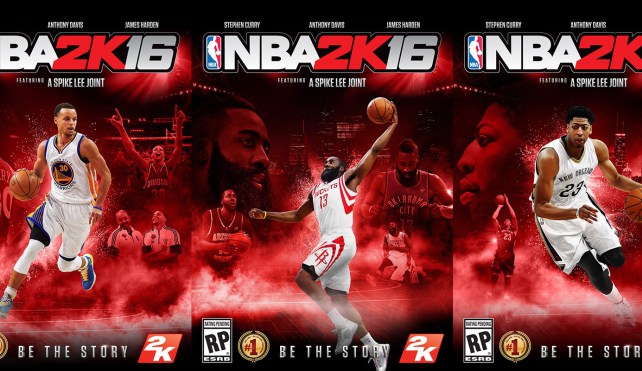 Spike Lee is helping out on the latest NBA 2K game. Here he is the narrator of the latest trailer for the game. It features Stephen Curry. The NBA 2K franchise is back with the most true-to-life NBA experience to date with NBA 2K16. Guide your MyPLAYER through the complete NBA journey, take control of an entire NBA franchise, or hone your skills online competing against gamers from around the world. With animations that provide smoother movement and more realistic articulation, it's certain to be the most authentic NBA gaming experience yet.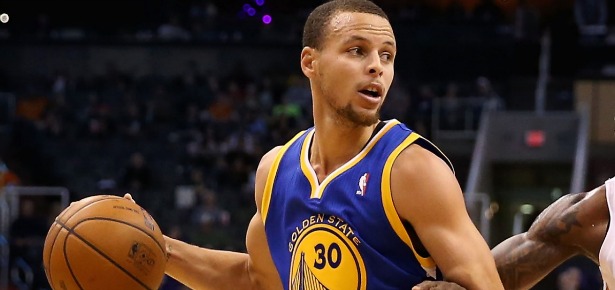 The Golden State Warriors have the best record in the NBA and two-time all-star Steph Curry is a big reason why. An early favorite to win the MVP, Curry's been lighting it up for a while now. But this year just feels different. Everything's clicking for Golden State and first-year head coach Steve Kerr. The Splash Brothers are dominating from the perimeter again, yes, but the high octane offensive attack is now balanced by one of the league's best defenses. Golden State is winning with conviction, too. Enjoying their hottest start in franchise history, the Warriors boast a league-best 11.5 margin of victory to go along with their 38-8 record.
And Curry's just locked in, man. Top ten in points per game. Top five in assists, steals and free throw percentage. It's all coming together for the youthful-looking point guard from Davidson.
Now you may think the guy looks like he's 14 years old, but he's full grown man of 26. That's not to say he wasn't an absolute baller when he was 14. When your dad plays 16 sharpshooting seasons in the NBA, there's a good chance you'll develop an appreciation for the game of basketball. Steph's younger brother Seth is also a professional player who's plying his trade for the Erie BayHawks, the Orlando Magic's NBA developmental team.
So the guy's a natural. Basketball's in his genes. That's not to say he doesn't work hard. You don't develop such a silky smooth jumper without putting in some time. But as Curry explains in this DegreeMen Game Changer spot, finding your own game is a careful balance.
After this spot ran, Steph Curry and John Wall of the Washington Wizards engaged in a playful/promotional exchange on Twitter. The two all-stars are now set to square off against each other for the title of Ultimate Game Changer in the Degree Battle of the Game Changers. It's a shot-for-shot type showdown where each player has to match the other and fans get to vote on which shot they'd like to see by going to Twitter.com/DegreeMen after February 9.
We talked with Curry about the upcoming Battle of the Game Changers, first-time head coach Steve Kerr, who he thinks has the sweetest jumper of all time and what pointers he has for people with no shot whatsoever. Here's the interview:
Make sure to check out the Degree Battle of the Game Changers live on NBA TV during the NBA All-Star Practice on February 14.