Posts tagged
Stella Artois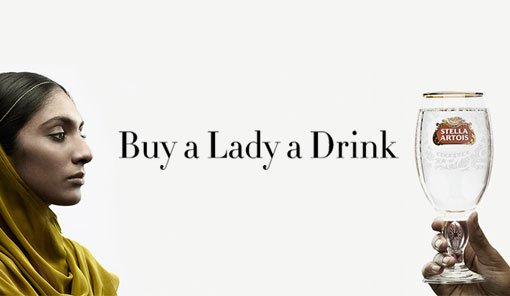 Now from the sound of the title you might have said I have done that in the past. Well Stella Artois is looking to change it up a bit. After reading what they are doing you might be encouraged to follow their lead.
Water has played an important role in the Stella Artois brewing heritage for more than 600 years, and is an essential ingredient in the Stella Artois that is brewed today. Yet 663 million people lack access to clean water – a global crisis that disproportionately affects women, who spend millions of hours a day collecting it. Stella Artois has again partnered with Water.org to drive awareness of the global water crisis, and calls on consumers to help leave a legacy as the generation that ends this crisis, once and for all.
The "Buy a Lady a Drink" campaign was first launched in 2015 to utilize Stella Artois' global footprint to help positively impact this important issue. Last year the campaign focused on women's long journeys for clean water. This year, the campaign showcases the positive impact that access to clean water can have, while inspiring consumers to leave a positive mark on the world.
"I've seen how the lives of women and their families can change when they get access to clean water," said Water.org Co-Founder Matt Damon. "Access to water is access to education, access to work, access to the kind of future we want for all humankind. Thanks to our partnership with Stella Artois, this year's 'Buy a Lady a Drink' campaign helps us tell this story – and gives consumers the chance to help us change it."
"Water.org is committed to making clean water accessible so everyone in the world has the opportunity to prosper," said Water.org Co-Founder and CEO Gary White. "We're proud to partner with Stella Artois again this year to help us change more futures around the globe."
This global, multi-channel partnership launches today with several opportunities to engage in the effort.  New Limited-Edition Chalices Designed by Local Artists in Kenya, Peru and Haiti. Today, Stella Artois will release a new set of limited-edition Chalices designed by three artists from Kenya, Peru and Haiti: Daniel Cortez Torres from Peru, Wini Awuondo from Kenya and Michele Manuel from Haiti. Each design represents the specific water problem faced by women in their country.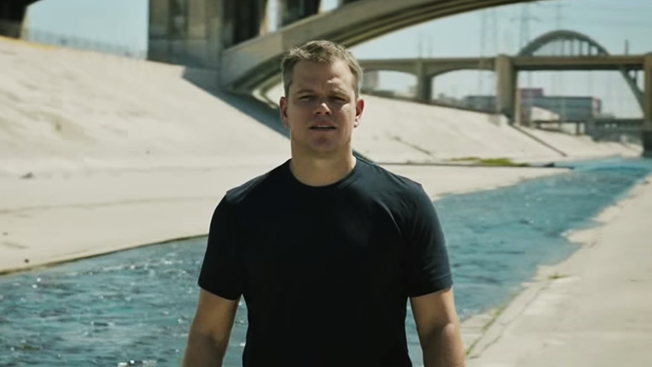 Consumers can purchase one of the exclusive Chalices for $13 at Amazon.com. For every Chalice sold in the U.S., Stella Artois will donate $6.25 to Water.org, up to 90,000 chalices, to help provide five years of clean water for one person in the developing world.
"Water is woven into the very fabric of Stella Artois – it has allowed us to leave behind a proud brewing legacy, and we want others to have that same opportunity to leave a mark on the world," said Ricardo Marques, vice president, Stella Artois. "Thanks to our continued partnership with Water.org, we have been able to change the lives of more than 290,000 people in the developing world through access to clean drinking water. Small actions, like the purchase of a Chalice, can have a big impact."
Stella Artois and award-winning director Crystal Moselle kicked off the brand's partnership with Water.org at an exclusive brunch to launch the brand's first-ever documentary program at the 2016 Sundance Film Festival. To further underscore the power of water and inspire social action, Stella Artois has commissioned 2015 Sundance Grand Jury Prize Winner Moselle to create a three-part documentary series showcasing the impact of the global water crisis on women and their communities in Haiti, Kenya, and Peru. The films will be produced in partnership with Stella Artois, and with advisory support from Water.org. The series will debut to coincide with World Water Day.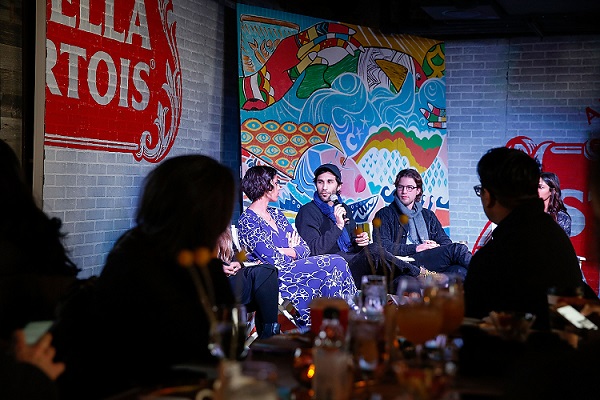 Moselle gave attendees a first look at the series' manifesto video inspired by her recent experiences in Haiti with those affected by the global water crisis. Attendees also participated in an interactive discussion around the power of storytelling through film with Moselle, Academy Award and Emmy Award winning producer Fazeelat Aslam, and the co-directors of "Catfish," Henry Joost and Rel Schulman.