Posts tagged
sneakers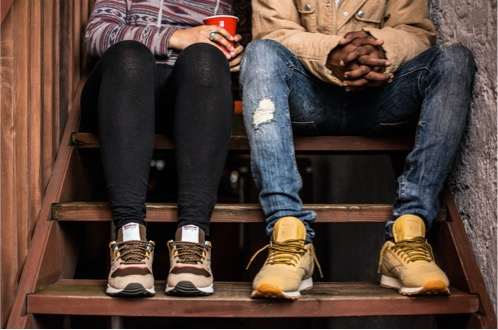 Reebok has a new sneaker pack that is perfect for this time of year. This new pack blends well with the fall colors of brown and orange. So if you are looking for some new kicks make sure you check out these three polished looks from this year's latest "wheat" pack. Inspired by one of the best cold-weather staples, the work boot, the Reebok Classic Leather, Ex-o-Fit High and Ex-o-Fit Low all incorporate elements of the tried and true go-to footwear this Fall. Each style in the Wheat Pack features a supreme wheat-colored nu-buck upper, brown lining and winterized boot laces to give it that rugged treatment. Stand out from the rest by pairing any of these go-to kicks with your warm weather wardrobe. You can pick up your favorite style on November 1st for $74.99 at Finish Line and Urban Outfitters.
Modeled by the popular work boot, the Classic Leather "wheat" features a light beige color, a white midsole, a gum outsole, a brown heel collar, and winterized boot laces. It is the perfect way to add an unexpected casual element to your polished look. Retailed at $74.99 you can pick them up at Finish Line and Urban Outfitters.
Take on brisk days and colder nights with the Reebok Classic Ex-o-Fit Hi and Ex-o-Fit Low.  The clean and crisp Ex-o-Fit Low in wheat colored nu-buck will effortlessly accent blue jeans and joggers alike while the Ex-o-Fit Hi relates even closer to the footwear it was inspired by with a high top design and black accents. Pick them up for $74.99 at Finish Line and Urban Outfitters.