Posts tagged
Mountain Dew Dark Berry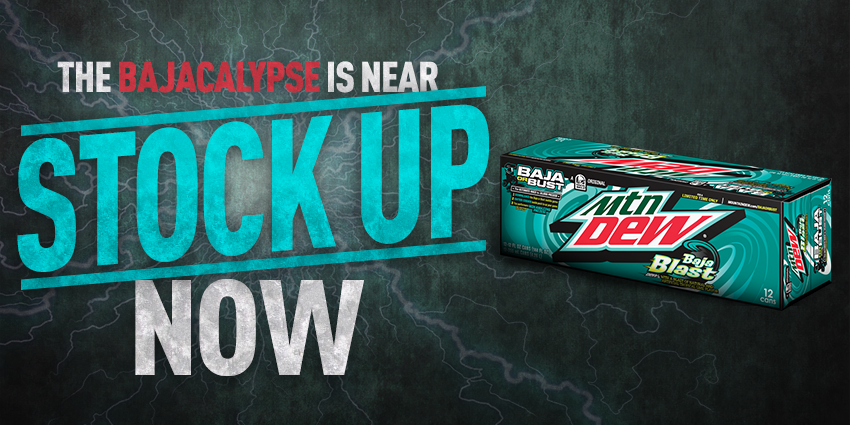 The "Bajacalypse" is approaching more quickly than some may have anticipated. The "Bajacalypse" is the day when the supply of Mountain Dew Baja Blast in bottles and cans runs out and the flavor returns to Taco Bell exclusively. Mountain Dew compiled a list of some of the best Mtn Dew Baja Blast fan photos they seen so far. Here are a few of the rock stars of Dew Nation.  Think you have a better pic? Tweet us at MANjr and Mtn Dew.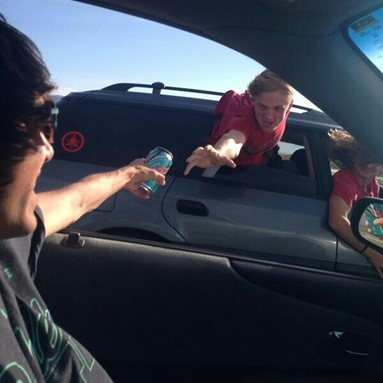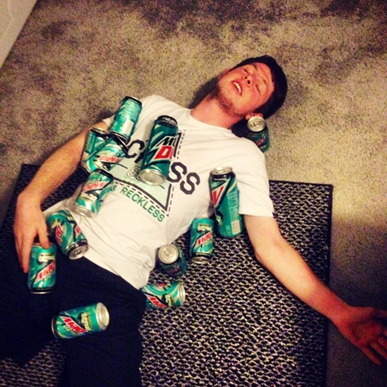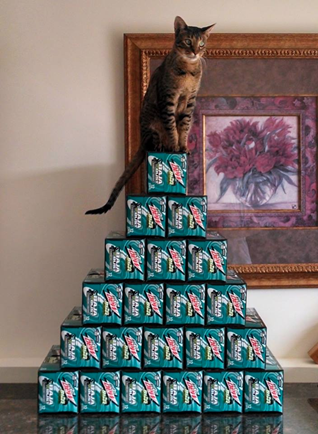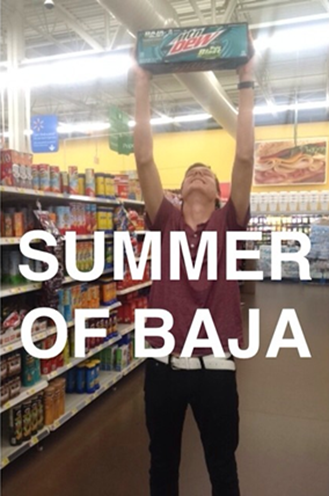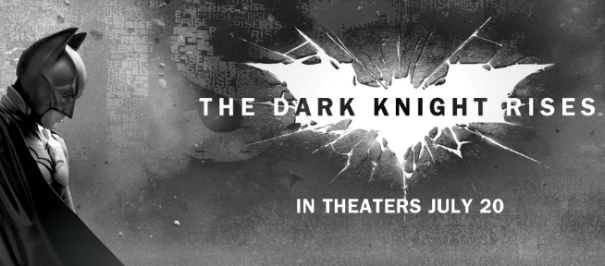 Christopher Nolan's final Batman installment, The Dark Knight Rises, hits theaters this Friday. This is probably the most anticipated film of the summer, and I can't wait to check it out. I was a big fan of the first two Batman films from Nolan, and I think these reboots did a lot to revitalize a genre that was getting quite stale.
Mountain Dew partnered up with Xbox to create www.DEWGothamCity.com, which is the go-to source for all things related to the Dark Knight. Xbox LIVE users can enter UTC codes directly in the BDE using their keypad or controller to enjoy the DEWGothamCity.com online experience. Users who visit the site can take a mugshot and explore different Gotham City environments.
These interactive Gotham City environments include:
The Gotham City Convenience Store, where you can gram a copy of The Gotham Observer and read up on the latest headlines from around the city
The Gotham City Police Department, where you can check out files of Gotham's criminals, upload your own mugshot and get to know new characters.
The Applied Sciences Lab, where you can examine Batman's toys, including the Bat Suit and all those cool vehicles.
The Bat Cave, where you can view exclusive video from The Dark Knight Rises.
Users will have the opportunity to win cool prizes like signed copies of the script from Christopher Nolan, costume replicas and other gear.
If you're counting down the hours to the release of The Dark Knight Rises, head over to the site and check it out. And if you need to stay up for a midnight showing, grab yourself some limited edition Mountain Dew Dark Berry, a darker take on dew that features cover art from The Dark Knight Rises.
And if you want even more cool limited edition stuff to quench your thirst for all things Dark Knight, check out this sweet Xbox we're giving away: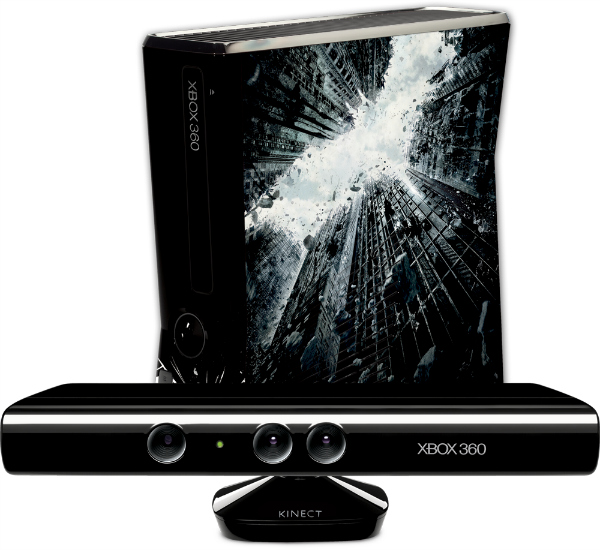 It's a limited edition 4GB Xbox Console that features poster art from the film. The console comes with one controller (note: the Kinect add-on in the photo is not included).
To enter, give us a like on Facebook and send us an email below. We'll pick a winner at random next Thursday. Good luck!