Posts tagged
Jeremiah Weed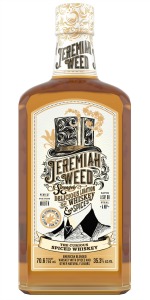 Gear up for the weekend with these tasty Jeremiah Weed cocktail options. Whether you fancy refreshing iced tea with a kick for day drinking, a change-of-pace taste of apple cinnamon spice or nice end-of-the-meal sarsaparilla treat, we got options to cover every occasion.
JW Spiced Tea
Ingredients
Two shots of Jeremiah Weed Spiced Whiskey
Fresh Lemon Juice
Brewed Iced Tea
One can of 7-Up
Mint Sprigs
Ice
Directions
Fill tall glass with ice and fill glass halfway with brewed iced tea.
Add two shots of whiskey
Top off with 7-Up and four to five dashed of fresh lemon juice.
Stir completely and garnish with mint sprig.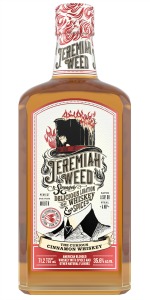 Twisted Apple Cinnamon
Ingredients
1 1/2 oz. Jeremiah Weed Cinnamon Whiskey
1 1/2 oz. Apple Schnapps
Ice
Directions
Mix in a whiskey glass
Finish with some light cinnamon garnish
Sarsaparilla Whiskey Root Beer Float
Ingredients
Two shots of Jeremiah Weed Sarsaparilla Whiskey
One can of root beer
One (reasonably-sized) scoop of vanilla ice cream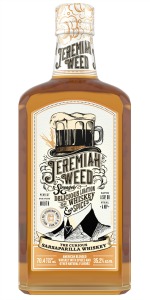 Directions
Combine whiskey and root beer in a large mug
Scoop the ice cream on top
Consume quickly
Enjoy responsibly!
Have a good weekend!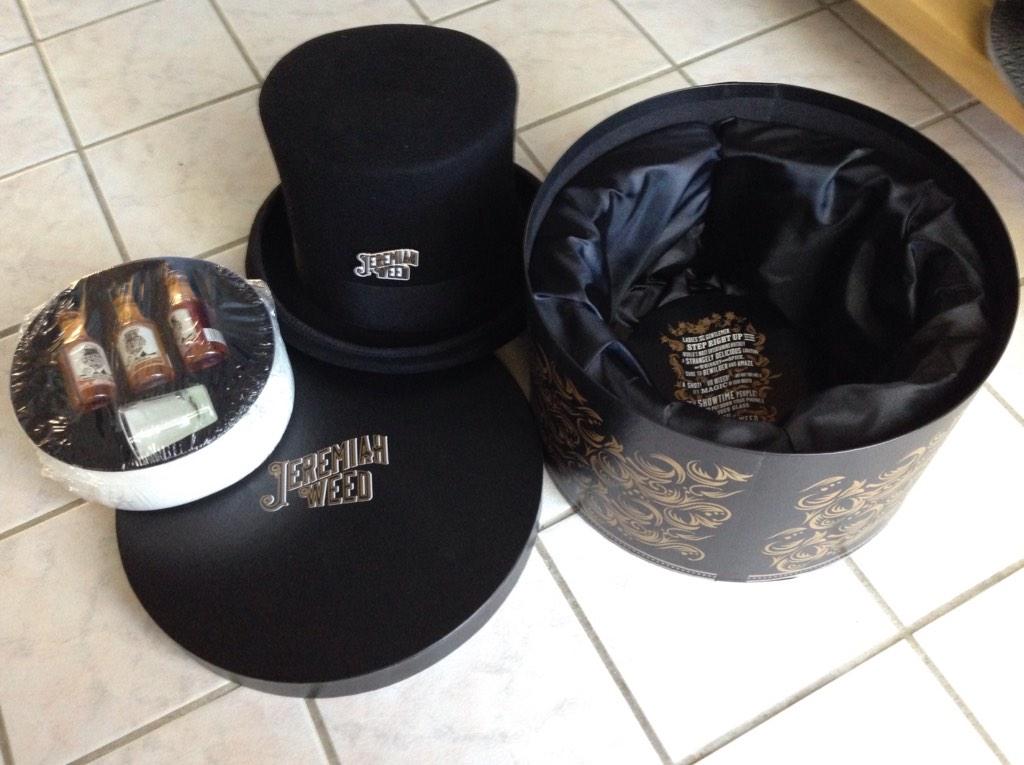 Recently the kind folks at Jeremiah Weed sent me a care package with their new flavored whiskies along with a sweet hat. I was getting a little nervous that I didn't have a Halloween costume yet. Now since I got the hat it has inspired me for a very cool costume. Thanks Jeremiah Weed for the assist! The whiskies that they sent me are very tasty as well. Each new variant is unique. These three new flavors can be enjoyed straight or mixed to create a very flavorsome cocktail.
Plus Jeremiah Weed unveils a new line of flavored whiskies blended with hand-selected secret spices.  Each variant is sure to bewilder and amaze as they take the stage as either a shot or mixed with cola.  With these releases, consumers craving more curiosity and excitement from their whiskey will be provided an additional line of flavored whiskies to be enjoyed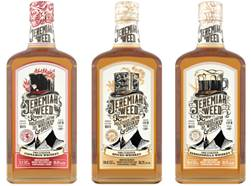 responsibly.
Jeremiah Weed Spiced Whiskey is a smooth aged whiskey with added spices to showcase the rich vanilla bean and toasted oak barrel sweetness. At 70.6 proof (35.3% ABV), Jeremiah Weed Spiced Whiskey is best consumed mixed with cola.
Jeremiah Weed Cinnamon Whiskey has a distinctive punch of spicy ground cinnamon that dials up the warm, woody whiskey character. At 71.2 proof (35.6% ABV), Jeremiah Weed Cinnamon Whiskey is best consumed as a shot.
Jeremiah Weed Sarsaparilla Whiskey features old-fashioned sarsaparilla root (similar to root beer) that blends naturally with the dried fruit and oak barrel notes, resulting in a satiny smooth whiskey. At 70.4 proof (35.2% ABV), Jeremiah Weed Sarsaparilla Whiskey is best consumed as a shot.
Jeremiah Weed Flavored Whiskies have cool labels that display a faceless man with intricate designs specific to each variant spiraling from his top hat. The whiskies are a strangely delicious addition to the brand's portfolio, which includes Jeremiah Weed Southern Style Sweet Tea and Jeremiah Weed Blended Bourbon Whiskey.
Jeremiah Weed reminds you to always enjoy responsibly.  Each new offering will be sold at a suggested retail price of $18.99 for a 750 mL bottle.