Posts tagged
itunes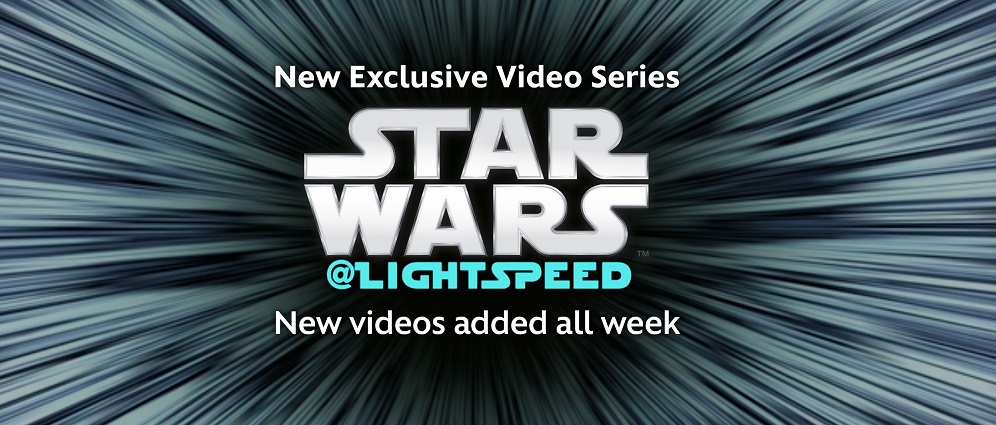 My fellow Star Wars fans you will now be able to download the entire Star Wars Saga this week! Relive the adventure and excitement of the Star Wars galaxy as Saturday Night Live's Bill Hader takes you through the exciting new @Lightspeed videos, appearing exclusively in Disney Movies Anywhere! With all six epic Star Wars films in the Saga coming out on Friday for the first time ever on Digital HD, you can get more Star Wars bonus exclusively on Disney Movies Anywhere. And, if you don't know a Skywalker from a Solo? Disney Movies Anywhere (DMA) has you covered, with the exclusive video series Star Wars @Lightspeed.
With Star Wars: Episodes I-VI now available at your fingertips, you can explore the galaxy in a whole new way! Learn the secrets behind the saga with Star Wars: Discoveries from Inside and insightful Conversations, as key filmmakers behind the series reveal fascinating new facts and insights behind the creation of the most celebrated franchise of all time.
From Tauntauns and Ewoks to X-Wings and Lightsabers, Bill Hader narrates a series of action-packed vignettes featuring the fantastical creatures, lavish costumes, space cruisers, and ancient weapons found in a galaxy far, far away. Here is one below.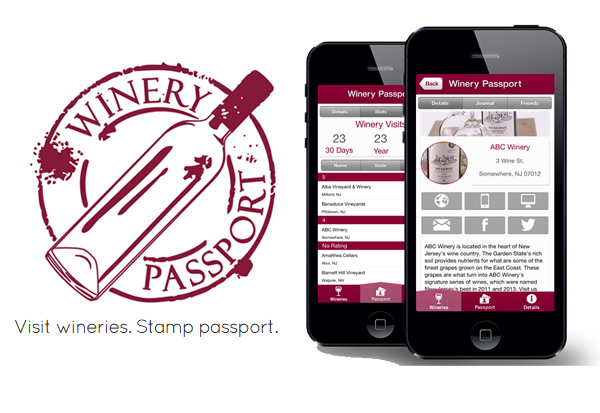 If you read our Wine 101 for Dudes article here on MANjr, you would know wine is not just for the ladies. Plus that article gave you some useful knowledge to help you with your wine selection. To carry that forward a new app just hit the App Store. It is called the Winery Passport It is a mobile travel companion app to help you discover local wineries. It has the ability to let you record the details of your visit and share your newly acquired knowledge to all of your friends and family on Facebook and Twitter.
With the Winery Passport you can search for wineries near your location or find them by state. Then you can see details for each, including directions, phone number, website and a wealth more of information. As you use the app you will be able to "stamp your passport" at each winery to record your tasting visit and track where you've been.
You also can store details of your visit in your Certified Passport journal. These details include rating the winery, favorite wines by type, additional notes and even a photo.
Winery Passport features wineries in the following 17 states: Connecticut, Delaware, Florida, Georgia, Maine, Maryland, Massachusetts, New Hampshire, New Jersey, New York, North Carolina, Pennsylvania, Rhode Island, South Carolina, Vermont, Virginia and West Virginia. The developers of this app expect to reach 25 states by August as we continue to refine the app and head towards Napa and the rest of Wine Country.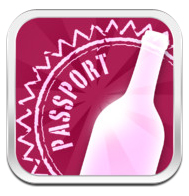 "We wanted to build a product for wine lovers to interact and share feedback regarding which wines excite their palates," said creator Scott Stanchak. "You just may find those perfect pairings for your next food and wine meal with Winery Passport."
Winery Passport is also featuring certain wineries at the top of their state search. "There are several opportunities for wineries to stand out in our app," Stanchak added. "The Authorized listing is a great way to get noticed in a crowded state list, as well as provide some insightful info to potential tasters."
Another reason that you should download this app is that it is free. It is available worldwide exclusively through the App Store in the Food & Drink category.

No one likes shaving. It's a tedious chore that has to get done and often gets postponed. If you're a baby-faced cherub like myself, then shaving is a once a week task that isn't too taxing. But most American men don't have that luxury. Most dudes need to shave at least two to three times a week.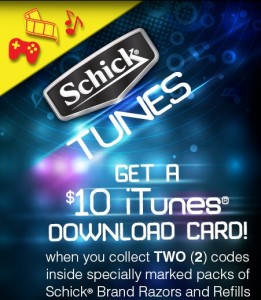 If you're going to shave anyway, might as well get some kind of bonus for it right? Well Schick is currently running a promo where you can score some iTunes cash just for doing something that's part of your normal routine. If you purchased any two specially-marked Schick iTunes Xtreme3 razor packs, (for him or her), you can redeem the included iTunes codes at schicktunes.com and claim a $10 iTunes download card.
That's right, two razors gets you $10 to spend on some cheap apps for your iPad, a bunch of songs that you've got stuck in your head or whatever else you pay for when you log in to your iTunes account.
Here are few of the Schick products that you can pick up to redeem your iTunes credit:
Xtreme3 Refresh
Xtreme3 Hawaiian Tropic
Hydro Blast
Once you have your iTunes card download card ready to go, you can also download Schick's Ultimate Morning Playlist, which will be featured on SPIN Magazine. If you prefer choosing your own tunes, then create your own wake-up mix to enjoy during your morning cleanup routine.
You buy razors anyway, right? Might as well get something back for your troubles. The promo runs until the end of February, so get on it!