Posts tagged
Interview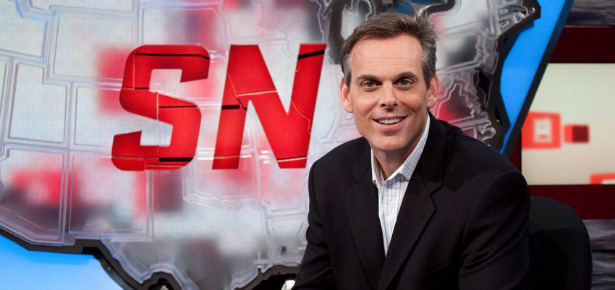 Colin Cowherd is an easy guy not to like. Maybe it's his loud, semi-obnoxious voice. Maybe it's the impression he gives off, that feeling you get when you think hey, this dude likes to hear himself talk. I don't know what it is exactly, but it's doubtful that your first impression of Colin Cowherd is anything in the neighborhood of wow, this guy sure is likeable.
I bought a new car a few years back, and it came with this trial subscription to XM radio. The only thing that shit's good for is the comedy channels, Soul Town and ESPN. On my way into work, I started tuning in to ESPN Radio, and that's when I caught The Herd, Colin's radio show. The first thing I thought when I heard him was man, this guy's annoying as hell.
But I kept listening. It was the strangest thing; I just couldn't get enough of the guy. The more I tuned in, the more I told myself that I was listening to this guy because he was annoying and different and he said things I didn't agree with. I listened so that I could be engaged by his program in a negative way. But a funny thing happened the more I listened. I gradually stopped being engaged in a negative way, and I just became engaged.
The dude makes you want to listen to him.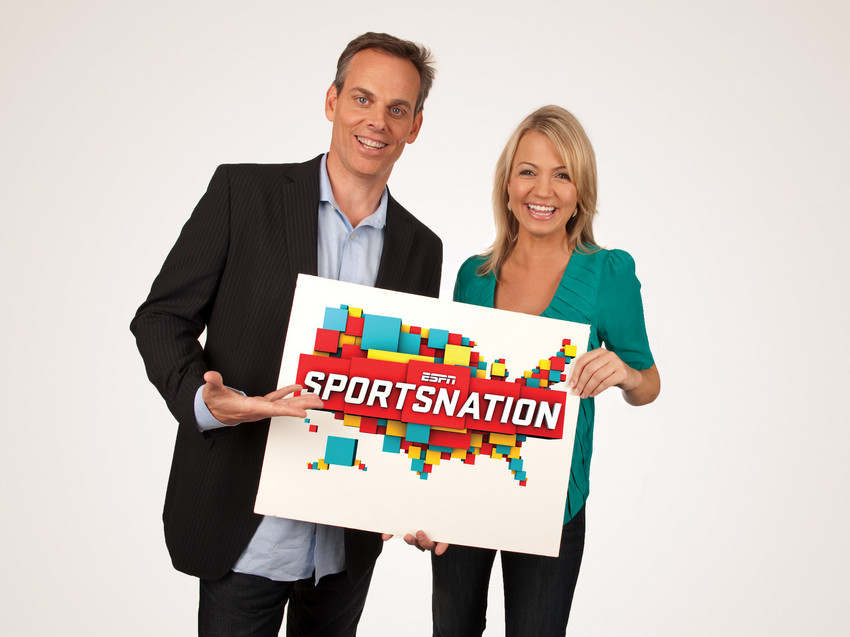 Contrast Colin's style to a guy like Jim Rome. Rome's show is littered with pauses and repetition. He says something… and then he lets it sit in the air for a second… and then he says it again. Colin doesn't do that. He's got too much to say every morning to take an approach like that. Whether he's deconstructing the realities of college football, clowning on the government with Curt Schilling, making fun of Jack Johnson's way-too-mellow music or going on a rant about small market teams, Colin always has something to say.
And that's refreshing. Really, it is. When a guy can be articulate logical, intriguing takes in nanoseconds and build up an argument or a stance that's founded in logic – even if you don't agree with it – that makes for good radio. And it makes for good television, too.
Colin's made the jump from radio to TV with the show SportsNation. The show appears on ESPN2 at it features Colin Cowherd and Michelle Beadle in a serious of segments' where they talk about the sports stories of the day and integrate the results of polls that are featured on ESPN.com. It's less stale than PTI. It features more segments, more Michelle Beadle and a lot less Kornheiser.
I spoke with Colin Cowherd recently and we talked about the show, his style, the differences between radio and TV and what it's like to work with the lovely Michelle Beadle. Here's how the interview went down:
CS: What's it like shifting from radio to TV? Are you getting more celeb treatment now when you're out and about?
CC: Oh yea, I think TV makes you visible. You know, I knew that going in. But I don't notice it much, cause my head's down. I basically come to ESPN to work then I go home, so it's not like I hang out a lot. So I've never really noticed that stuff much. I'll notice it in the airports, but that's about it.
CS: So you do The Herd and you tape Sports Nation at the same spot in Bristol?
CC: Yea, just down the hall.
CS: Gotcha. And what do you like better, radio or TV?
CC: Oh, it depends. I mean there's a lot of things about TV that I really love. It's a funny staff, it's easier.  I mean let's be honest, if you do something and it's fun and it's easier – radio is more ditch digging and it's hard to come up every day with different topics especially in June, July and August. Anybody could do radio in the football season, but to keep doing the May, June, July and August radio, it's tough. You know baseball's not a great, driving subject on syndicated radio, because there's only two monthly games that the nation really cares about. You know people in Cincinnati care about the Reds, but you put the Reds on ESPN and nobody watches. And that's just the reality of it. I see the ratings, so you know radio is hard, but when you have a great show the way you feel is very rewarding.
CS: So you said it's more difficult, but how does the preparation for The Herd differ from what you do for SportsNation?
CC: Preparation for my radio show is about 2 ½ hours. It's really trying – I love it – but it's trying. You know the TV show prep's closer to 30 minutes.
CS: Oh wow.
CC: I've already done preparations because I did the radio show. So television is just sort of getting a sense of readdressing topics that you've already talked about and how Beadle and I are going to go about it, and then what we're going to argue about. So it's much easier prep for TV.
CS: I gotta say Coli,n when I first started listening to The Herd, you kind of rubbed me the wrong way at first. I was like, I don't know if I agree with this guy, and I kind of just tuned in like I was watching Fox News just to hear some opposing viewpoints and takes that weren't mine. But the more I started tuning in, you kinda won me over a bit. Have other listeners expressed this to you? Like "hey I didn't like you at first man, but you kinda won me over." More >