Posts tagged
Field of Dreams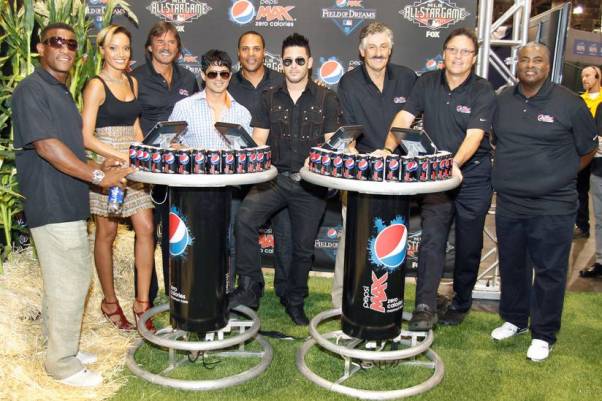 Pepsi MAX kicked off a new promo at the MLB All-Star FanFest in Phoenix this week. The Field of Dreams campaign gives fans the opportunity to create a custom, 11-man dream team comprised of living baseball legends. Until August 31, you can visit MLB.com/PepsiMax to vote for your favorite living legends. Each time you vote, you'll be entered to win a trip to play ball with the Pepsi Max Field of Dreams Team next spring.
The list of living legends is strong. Fans select their favorite players out of a pool of 30 MLB greats (with three living legends for every position). The relief pitcher position is stacked with sweet moustaches. It's hard to select the best stache among guys like Dennis Eckersley, Rollie Fingers and Goose Gossage. Shortstop's a tough choice too, with Barry Larkin going against Cal Ripken Jr. and Ozzie Smith. And the outfield is absolutely stacked. You got guys like stolen base leader Ricky Henderson, recent Hall of Fame inductee Jim Rice, 12-time All Star Dave Winfield. Mr. October Reggie Jackson, hit machine Tony Gwynn and the kid with the prettiest swing of all-time, Ken Griffey Jr.
Fans can vote for their favorite legends up to 25 times per day. Four finalists will be selected in September and they'll battle for votes to see who will bring the Field of Dreams Team to their home town. The winner gets to bring 10 friends along to play ball with the best of the best.
Here's some footage of the launch party and the commercial spots that ran during the All-Star Game: