Posts tagged
Comic books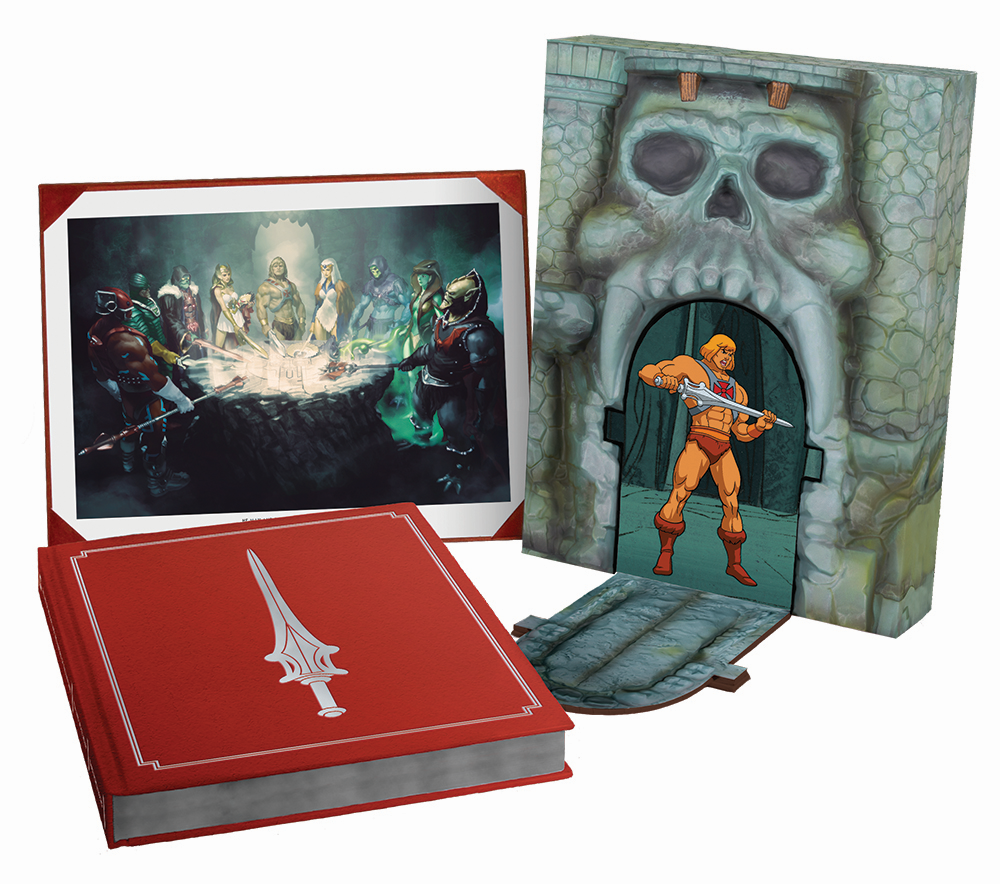 Just in time for fans' holiday wish lists, Dark Horse and Mattel announce that the biggest art book of 2015 – The Art of He-Man and the Masters of the Universe – will receive a limited edition release.
Restricted to 4,000 copies, The Art of He-Man and the Masters of the Universe Limited Edition comes packaged in a deluxe Castle Grayskull slipcase, with an exclusive foil embossed cover and portfolio print, coming in at just under 400 pages with commentary written by Tim & Steve Seeley.
In 1982, the world was introduced to He-Man® and Masters of the Universe®. What followed was a cultural sensation that changed the landscape of children's entertainment forever! Join Mattel and Dark Horse in this comprehensive retrospective chronicling the decades-long epic journey of He-Man from toy, to television, to film, to a true pop culture phenomenon!
The Art of He-Man and the Masters of the Universe includes rarely seen images of concept sketches, prototypes, and more from Mattel's archives. Featuring beautifully restored art from master illustrator Earl Norem—celebrated artist of the most memorable He-Man images, interviews with Dolph Lundgren, Paul Dini, Erika Scheimer, and many more!
The Art of He-Man and the Masters of the Universe Limited Edition is on sale in comic shops April 15th and April 28th in bookstores.  Pre-order your copy today from these fine retailers:
Think Geek
PopCultcha
Big Bad Toy Store
Forbidden Planet
TFAW
Dark Horse Booth at 2015 Conventions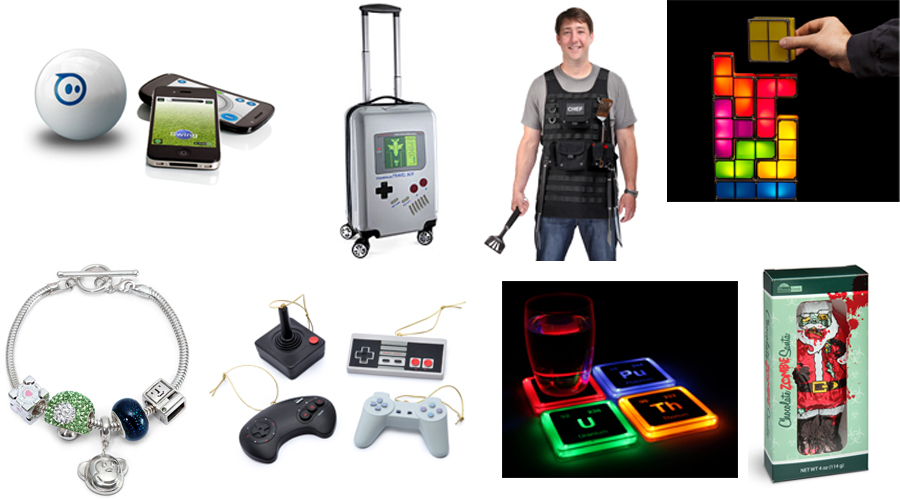 ThinkGeek doesn't like most socks.  It's not opposed to getting them as gifts, but there are far more things out in the galaxy that get the attention of geeks.  Thankfully, if you've got a geek in your life or are one yourself, ThinkGeek has a handy list of everything you need to make the holidays great.
"Giving to geeks can be a challenge," says Steve Zimmermann, spokesperson for Elf Operations at ThinkGeek.  "Our crack team of naughty and nice analysts put together a list of gifts that are sure to make everyone happy this year."
Over $100
Under $75
Under $50
Under $20
ThinkGeek has established a Holiday Gift Center populated with even more items that are guaranteed to make shopping for the geek in your life (or yourself, we don't judge) a little easier this year.  To see all of the offerings, visit www.thinkgeek.com/gifts.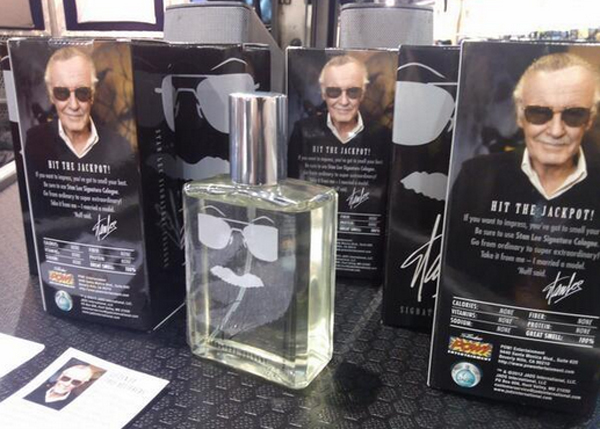 There have been colognes made for actors, athletes, and singers. Now there is a brand of cologne that is perfect for the fanboys. Stan Lee, who is a living legend in the comic book world, now has his own signature scent. He was the president and chairman of Marvel Comics. He was the genius behind characters such as Spider-Man, The Fantastic Four, Thor, and many more.
Stan also makes a cameo in all of the latest Marvel Comic movies like "The Avengers" and "Iron Man." For a guy who has been a comic book writer, editor, publisher, media producer, television host, actor, and voice actor it was about time he got himself a cologne. Lee teamed up with JADS International to create the perfect scent for Stan.
Stan Lee's Signature Cologne is as sophisticated as "Smilin" Stan Lee himself.  The fragrance is as adventurous as Stan's superheroes, yet it can make you feel a bit villainous. Stan himself wanted it that way for his beloved fans.
"Fans know me best as someone who creates superhero characters and stories for comics, movies, TV and the web, so this is a highly exciting step for me to expand into the cologne world as well," said Stan Lee, Founder of POW! Entertainment. "Not only do I want fans to look sharp like their favorite superhero and their Generalissimo here, but I thought wouldn't it be fun to offer them the chance to smell like one to whether they have a date or a rendezvous with an ally."
It has Stan's personal touch as it possesses crisp blends of bergamot, ginger, white pepper, basil, and violet layered in with accords of cedar, vetiver and musk.  This enticing scent will make you a "True Believer".
I spoke with JADS International CEO, Andrew Levine about working with Stan to create the cologne. He said, "We're 'true believers' and deeply honored that the one and only Smilin' Stan Lee teamed-up with JADS to help produce a signature cologne reflective of his talents, creativity and contributions to the awesome world of comics and superheroes."
Andrew also told me that Stan was the one who approached him during a comic convention when they were showcasing the Avengers cologne line.
"Stan was very impressed with our products and wanted to get a scent of his own. He is a great guy and meant so much to the comic book world. We are happy to work with him every step of the way. The cologne smells great and more importantly Stan was happy with the end results."
The scent was even put on display at the Philly Comic Con to see what fanboys and fangirls thought of Stan Lee's cologne.
If you are looking for more comic book scents try the Avengers line. There is the Patriot which is the scent of Captain America. This is a cologne that pays homage to the confident, stand-up-to-bullies, hardworking average Joe in every man.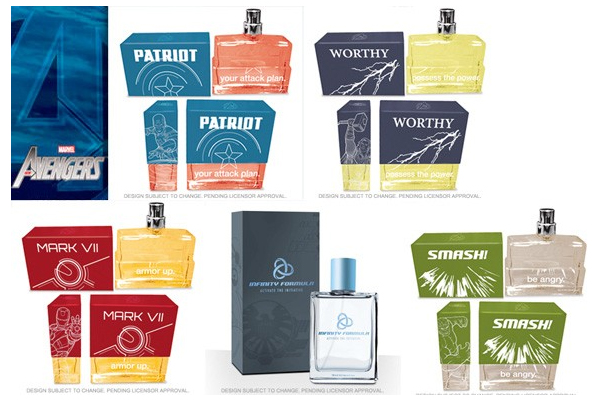 Next is the Mark VII, the scent of Iron Man, a resolutely sophisticated cologne forged from the sea, the sun, the earth, and a touch of devil-may-care whimsy. Transparent, aromatic, and modern in nature, Mark VII combines mandarin, neroli, nasturtium and jasmine layered with light patchouli to create a contemporary expression of "I don't play well with others" confidence.
For those with a god complex you can try Worthy, the scent of Thor. This woody citrus cologne is a unique, meaningful combination of bergamot, frozen ginger and wheat grass blended with a hint of fresh natural grapefruit and layered deeply with aromatic cypress.
For those who have an angry side try out SMASH! This is the scent of the Hulk. Very unusual and rare materials have been brought together to create a woody aquatic cologne evoking both a serene sense of timeless freedom and a single-minded, unbridled passion for life.