Posts tagged
CLA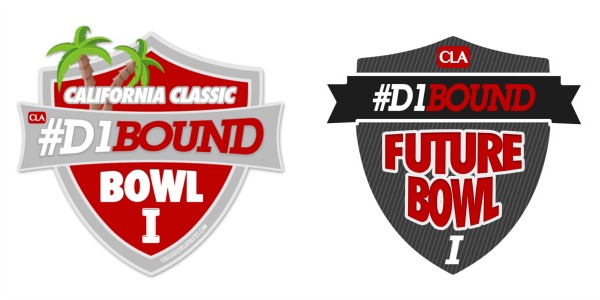 Attention California prep football fans! Southern California football fans looking forward to the final week of the NFL regular season have the chance to see some future NFL stars in action at the inaugural #D1BoundBowl All-Star Classic at Cerritos College in Norwalk Saturday, December 28 at 6pm.
CollegeLevelAthletes.com (CLA) and #D1Bound are the title sponsors of the event and will have fresh #D1Bound gear available for purchase on-site. DJ Vick One from Power 106 will be providing musical entertainment. When hunger kicks in, there will be gourmet food trucks to gorge on.
At 2pm, there will be an all-star game featuring 8th graders. The #D1Bound Future Bowl will give many local football fans their first glimpse of future prep stars in the state. The weather should be perfect for an all-star double-header.
Several of the players participating are headed to big time college programs. Late great rapper Nate Dogg's son, St. John Bosco defensive back Naijiel Hale, is headed to Arizona while teammate Jaleel Wadood just verbally committed to UCLA. The two standouts were instrumental in leading Bosco to an undefeated season and national championship. There are several other college level athletes featured in the #D1Bound Bowl.
It should be a great day of football at Cerritos College this Saturday. You can purchase tickets at the event or purchase tickets directly online.
So grab your friends and come out and support the top student athletes in the state competing in the first ever #D1Bound Bowl!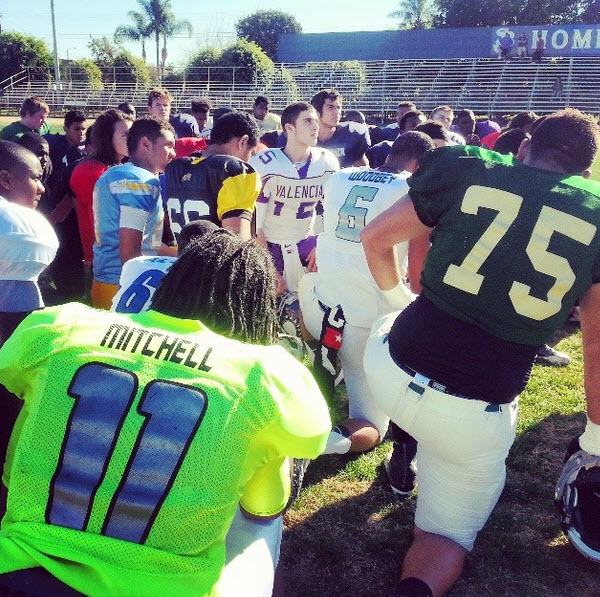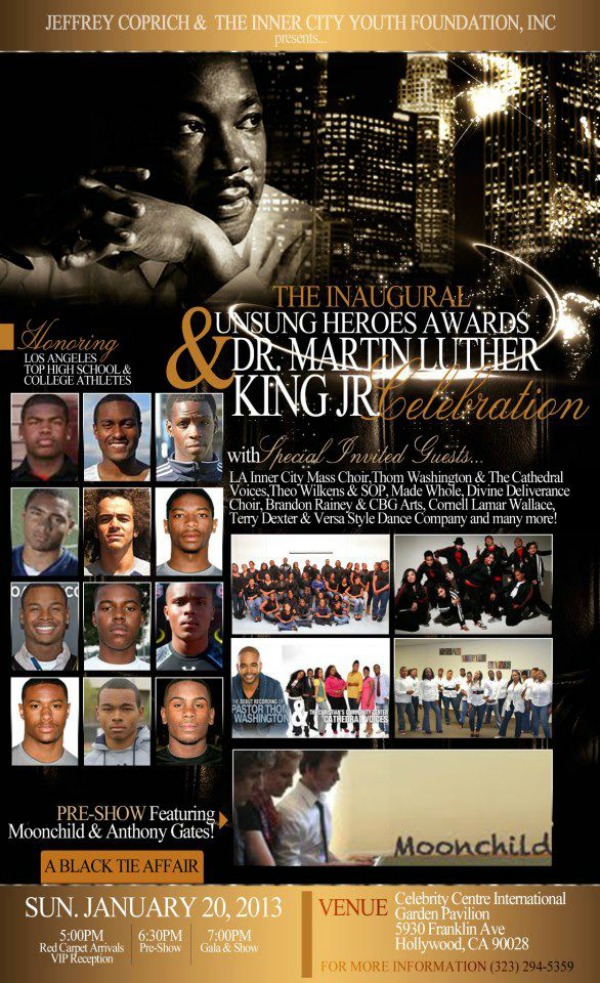 The Presidential Inauguration will be held in Washington DC January 21 on Martin Luther King Jr Day. The reelection and swearing in of America's first African-American president 150 years after the Emancipation Proclamation signifies a major step forward for our country.
In commemoration of the United States' perseverance and unity, the official theme for the inauguration is "Faith in America's Future." For those in Southern California unable to attend the festivities in our nation's capital, there is an event on Sunday, January 20 that encapsulates the theme of "Faith in America's Future."
Thanks to Jeffrey Coprich and the Inner City Youth Foundation, the best local student athletes will be honored at the Annual Dr. Martin Luther King Jr. Celebration & Inaugural Unsung Heroes Awards "An Evening of Champions" to be held at Celebrity Centre's Garden Pavilion in Hollywood.
Award recipients will be recognized for their exceptional performance in the classroom, on the field and within the community.
Media coverage for the event will be provided by www.collegelevelathletes.com. Founded by former UC Davis wide receiver and kick returner Aaron Plunkett, CLA serves to empower the next generation of student athletes by providing a platform to gain exposure. Student athletes can create a free recruiting profile that provides coaches and recruiters better insight to their talent. CLA is dedicated to helping any athlete interested in competing at the college level.
You can follow CLA on Twitter at twitter.com/SportsRecruits or check out their Facebook page: facebook.com/sports.recruit.
Several of the student athletes to be honored are committed to big time college football programs. With quality young people like these, faith in the future is simple.
If you're in the Hollywood area Sunday night, come on down to Garden Pavilion to the Unsung Heroes Awards Ceremony and celebrate student athletes every American can be proud of.