Posts tagged
Cinco De Mayo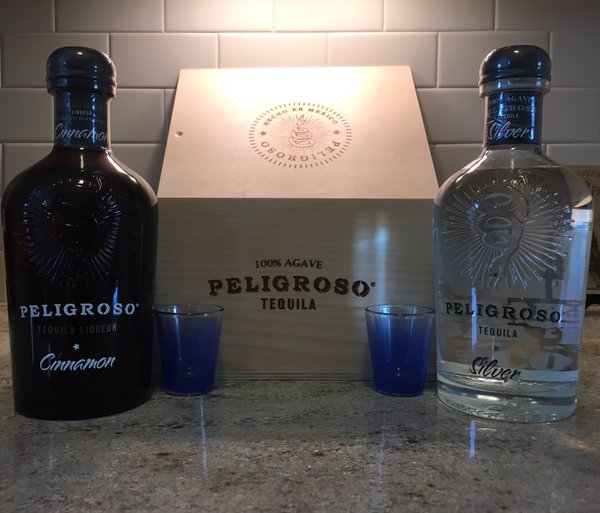 Next week it is when we get to celebrate Cinco De Mayo. It is a great time to hang out with friends and enjoy all the fun and celebration that comes with this day. To help you out we have some great cocktail recipes as well as some food ideas that will make your party one to remember especially when you use Peligroso Tequila! 
"The Queso Fundido Con Chili a la Tequila" is a fun recipe for adults ages 21+ that contains just over 10 ingredients, including half a cup of tequila.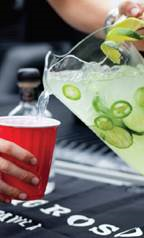 Parking Lot Punch – Serves 8
1 Cup Peligroso Silver
4 Cups Margarita mix
Half a cucumber, sliced
Half a jalapeño, sliced, seeds removed
Limes wedges for garnish
Ice
The Jalapeno Paloma
1oz Peligroso Silver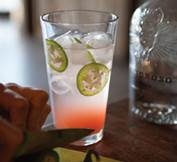 5oz Grapefruit Juice
Sliced Jalapeño
Ice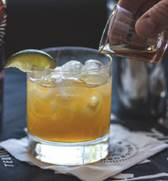 The Fiery Margarita
1.5oz Peligroso Silver
.25oz Peligroso Cinnamon
.25oz agave nectar
.75oz lime juice
Lime Slice
Salt
The Queso Fundito Con Chili A La Tequila
1 tablespoon olive oil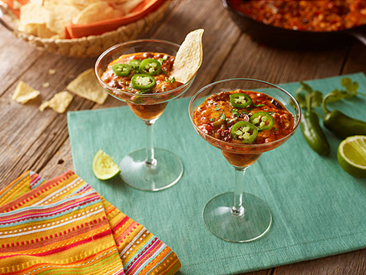 1 small red onion, diced
2 cloves garlic, minced
1 poblano pepper, diced
1 jalapeño, seeded and diced
½ cup chopped red bell pepper
½ cup tequila
1 (15-ounce) can Hormel® chili
1 (8-ounce) block sharp cheddar cheese, shredded
1 (8-ounce) block Monterey Jack cheese, shredded
¼ cup chopped fresh cilantro leaves
Garnish: jalapeño slices, corn tortillas
Directions: Heat oven to 400°F. In 12-inch cast-iron skillet, heat oil over medium heat. Sauté onion and next 4 ingredients until softened. Remove from heat, stir in tequila, return to heat and cook 2 minutes or until reduced by half. Stir in chili, remove from heat and sprinkle evenly with cheese. Gently stir and bake 30 minutes or until bubbly. Sprinkle with cilantro and garnish with jalapeño slices, if desired. Serve in martini glass with corn tortillas.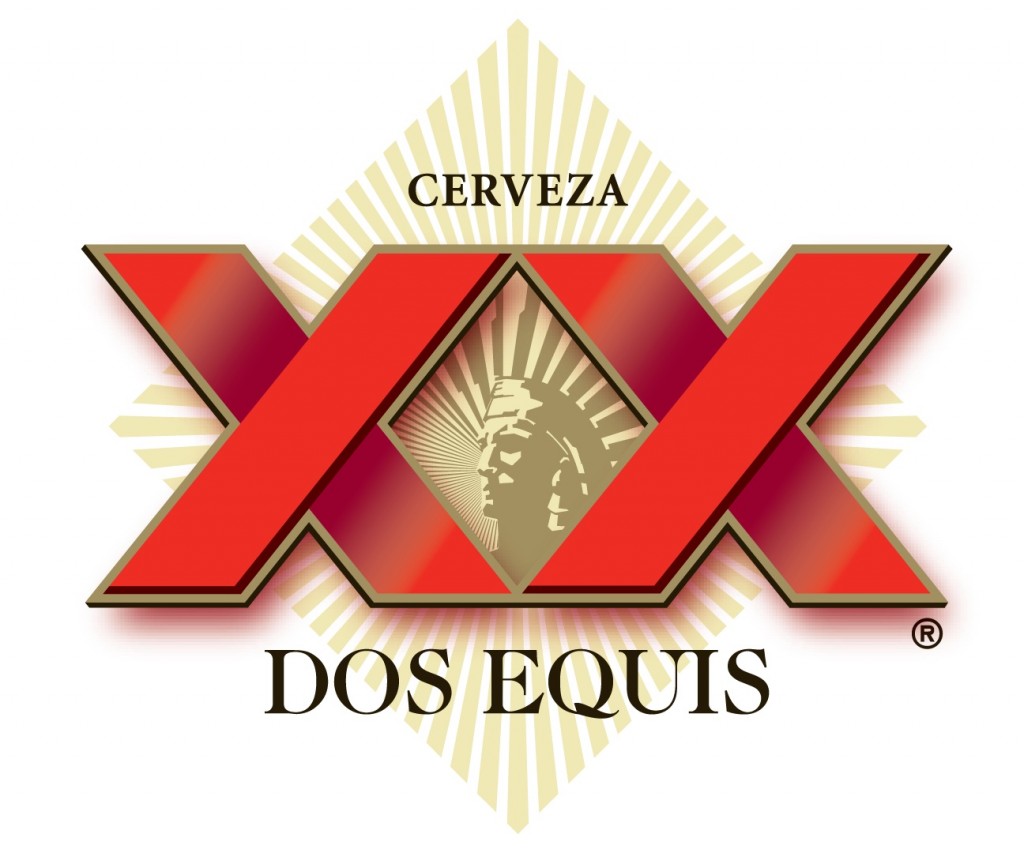 For the second straight year, Cinco de Mayo falls on an awful day for celebrating. This year, it's a Monday. Yikes! To save everyone's party from having a "case of the Mondays," Dos Equis and The Most Interesting Man have declared Friday, Dos de Mayo, the official kick off to a weekend full of celebrating Cinco de Mayo properly.
Dos Equis is partnering with Rolling Stone to host the official Dos de Mayo bash in Los Angeles. Fans 21 and older can visit www.RollingStone.com/DosdeMayo to enter to win an all-expense paid trip to Los Angeles where they'll check out a live performance from a kick ass musical guest.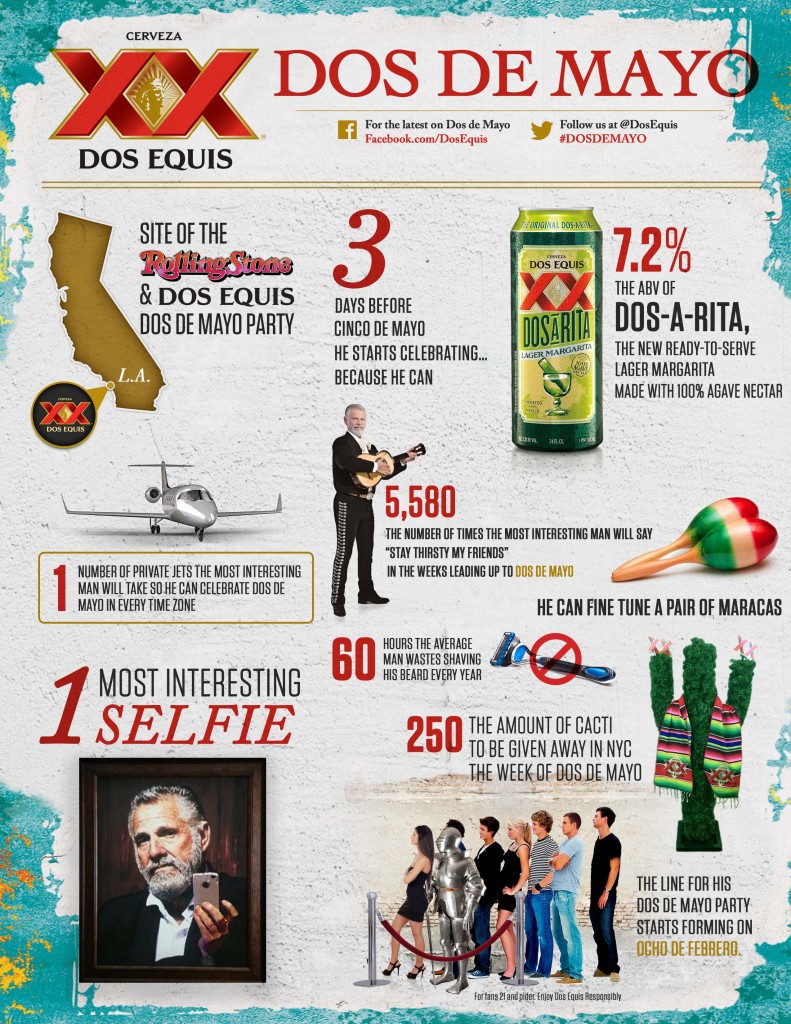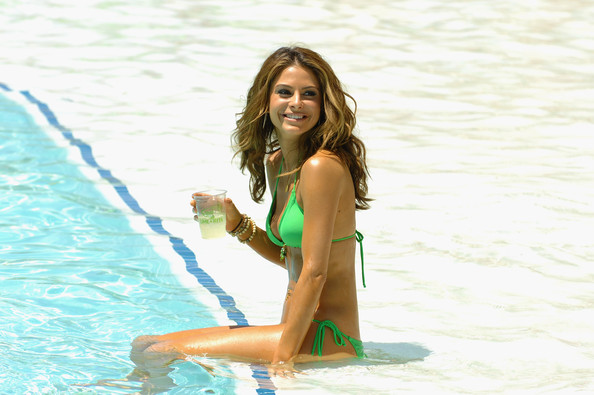 It was a fun weekend in Vegas. The weather was great, it was Cinco de Mayo and you had quality sports on at all times (Mayweather-Cotto, the Kentucky Derby, playoff basketball and hockey games, the English F.A. Cup, baseball, etc.). It was a good time to schedule a Vegas trip.
I was in town for a bachelor party, and we all spent the day on Saturday soaking up some sun poolside at the Mandalay Bay. The whole crew went to the Bud Light Lime-a-Rita Cinco de Mayo launch party and we all had a blast.
The launch party wasn't overly packed, which was a good thing. Maria Menounos hosted the event in a green bikini and she got some pool time in with the rest of the crowd. There was good music, cool people, tasty pretzels and all the Bud Light, Bud Light Lime and Bud Light Lime-a-Rita you could drink.
The Bud Light Lime-a-Rita is more marg than brew. It's a malt beverage that's pretty refreshing on a hot day, but it's just way better when served cold, ideally over ice. The taste is a bit acidic, but if you enjoy margaritas, this sensation will be nothing new to you. This isn't the kind of beverage that you want to slam back to back to back to back. It's more of a nice sipping compliment to a warm day of beer drinking.
But back to the party. The music was solid throughout and Jermaine Dupree took over DJ duties for bit and really got the crowd going. Nelly was there having fun on the stage by the pool. I saw this guy trying to pull off the Will.i.am look and I thought to myself, whoa guy, that's a strong look to try to pull off. But he was real convincing about it, and I'm like 95 percent sure that it wasn't an imitation. Will he was indeed.
So with the summer season right around the corner, this Bud Light Lime-a-Rita stuff is worth checking out. It's a mellow malt beverage that provides some chill, revitalizing  refreshment and serves as a great compliment to pool party beer drinking.