Posts tagged
AXE Hair
Hair is what girls notice first. Guess what dudes look for?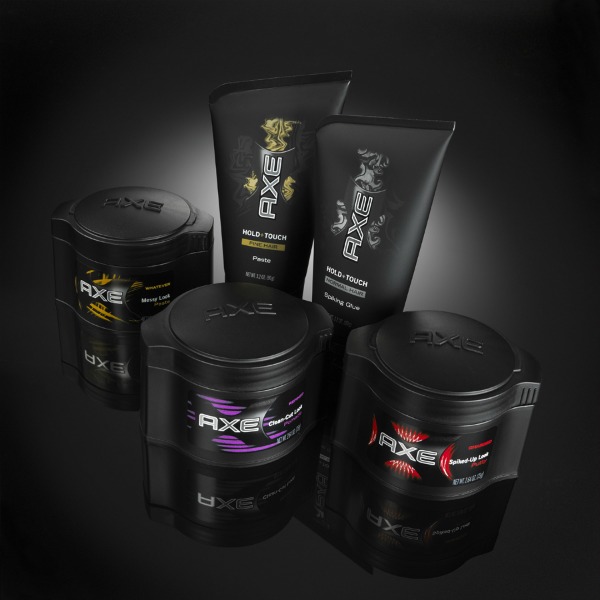 The 2012 Sundance Festival kicks off in Park City, Utah today and we're teaming up with AXE Hair to give away two AXE Hair Sundance Survival Packs. What does AXE Hair have to do with film festivals you ask? Well AXE Hair is sponsoring the AXE Hair Media Lounge & Groom Room at Sundance, a place where celebs can stop by and get some hair styling love before doing press interviews. Each celebrity will receive AXE Hair Sundance Survival Packs that include the following:
"Touchscreen" Gloves (gloves that allow you to use your touchscreen phone while wearing them)
Hand warmers
Full set of AXE Hair styling products
AXE Hair Branded Lip Balm
AXE Hair Branded Mints
But you don't have to star in a film that's screening at Sundance to get your hands on an AXE Hair Sundance Survival Pack. We're giving away two packs to two lucky readers. To enter, just follow us on Twitter and send us an email below. We'll select two winners at random next Thursday. Good luck!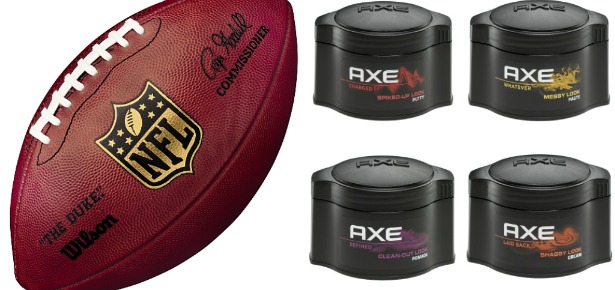 A couple weeks ago, we told you about Sam Bradford getting a buzz cut courtesy of AXE Hair. Bradford is the new spokesman for AXE Hair, and his buzz cut was part of the promotion to support the launch of a new AXE Hair product, AXE Buzzed Look Cream + SPF 15.
Well now we're teaming up with AXE to give away a full line of AXE hair products and an autographed football from the NFL Offensive Rookie of the Year!
One lucky winner will receive a football with Sam Bradford's John Hancock and an AXE Hair gift package that includes the following products:
NEW! AXE Understated Look Cream + Tea Tree Extract gives light hold for a natural, relaxed look that begs for Hair Action
NEW! AXE Buzzed Look Cream + SPF 15 protects guys' scalps from UVA/UVB rays while keeping hair soft and touchable
AXE Smooth & Sophisticated Look Shine Pomade gives shine and long-lasting control for a smooth, polished look she'll find irresistible
AXE Messy Look Paste gives hair a messy, just-out-of-bed look she'll want to run her hands through
AXE Spiked-Up Look Putty gives hair hold without all the hard crunch of gel that girls hate
AXE Clean-Cut Look Pomade gives guys a polished look she'll notice, without appearing wet
That's a pretty sweet haul if you ask us. So what do you have to do to score this AXE Hair/Bradford super-package? Simple:
Follow us on twitter @MANjrcom
Leave us a comment telling us how you think Bradford and the Rams will perform next year
That's it!
One winner will be selected at random next Wednesday, February 16.
Good luck!