Ju Park
This user hasn't shared any biographical information
Posts by Ju Park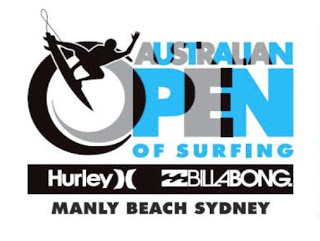 With the US Open of Surfing in "Surf City USA," Huntington Beach now behind us, it's time to think about the next event where you can get your surfing fix on. One of the next major ASP Pro Events is the upcoming Australian Open of Surfing. You may have noticed that many emerging professional surfers hail from Australia, particularly from New South Wales. It's no coincidence that New South Wales is also home of Manly Beach, where the Australian Open of surfing is being held.
Manly Beach has recently been dubbed "Surf City Australia" and has become sister cities with Huntington Beach in California. But that doesn't mean surfing is new to Manly Beach. In fact, it was the location of the first world surfing championships in 1964 and the site of Duke Kahanamoku's famous board surfing demonstration in 1915.
You may ask why this matters to you? Well, you need to Australia, bro, that's why. Destination NSW has been working in conjunction with Qantas Airlines to come up with an affordable travel package to the Australian Open of Surfing in February 2014. What else you got going in Feb?
The event will run from February 8-16 and it will showcase the best in surfing, skate, music, fashion and art in one of Australia's most iconic beaches. The inaugural event in 2012 attracted a global audience of 166,000 people. The upcoming 2014 event is expected to host over 175,000 people from all over the world.
Qantas is offering vacation packages for trips to the Australian Open of Surfing in Sydney starting at $2339. Here are some details on what you get for that price:
Round trip flights on Qantas Airways from Los Angeles to Sydney
5 nights Sydney; standard hotel
3 day Sydney Harbour Hop On Hop Off Pass
Return Manly ferry ticket from Circular Quay
Entry into Taronga Zoo and other attractions
Transfers between airport and hotel
Airline fuel surcharges and taxes
If you want to upgrade your hotel accommodations, you have some options:
Holiday Inn Old Sydney from $259
The Menzies Hotel from $329
Sydney Harbour Marriott from $569
Shangri La Hotel from $719
For more information about things to do, places to eat, and bars to crawl while you're in Sydney or Manly Beach, check out www.sydney.com. For more specifics on travel packages, check out www.sydney.com/ausopenofsurf.
One final note: The mayor of Manly Beach, Jean Hay, encourages you guys to "BE MANLY" because the females outnumber males out there in Manly Beach! Go for it, dude!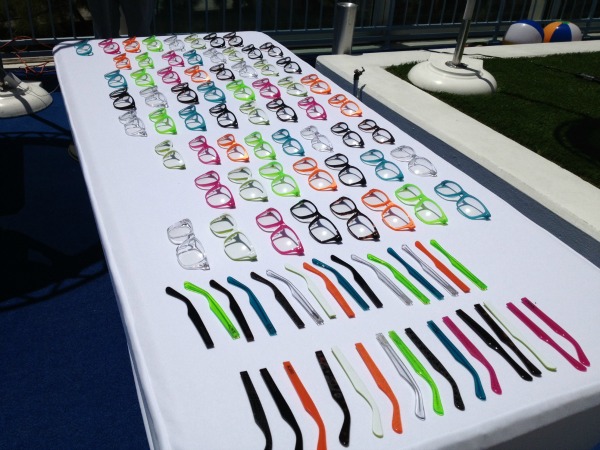 Summer is in full swing here and if you're like me, you could use a new pair of sunglasses. But who wants to go to the mall to find a store just to search for a pair where they may or may not have what you're looking for?
That's where Made Eyewear comes in. This new eyewear brand launched just in time for you to get your summer shades. You can get custom sunglasses just how you want them with extensive options in colors and styles. Because you control the design process, you can get exactly what you're looking for. The frames are high quality acetate composition. The sunglasses offer 100% UV protection and the prescription frames are available offering everything from single vision lenses to progressive sunglass lenses from the state-of-the-art digital free-form lens lab with options for everything from super high index lenses as well as anti-reflective and scratch resistant coatings.
The site is slick, easy to navigate and has a nifty tool called Fitting Box FitLive to see how any style will look on you right on your computer in 3D (if you have a webcam). Every frame is made to order and custom designed to fit you with the option to add laser engraving of a design, pattern, logo or up to 25 characters along the temples.
Starting at $84, made eyewear provides the perfect customized finish for your summer wardrobe at a great value. Check out my custom MANjr creation: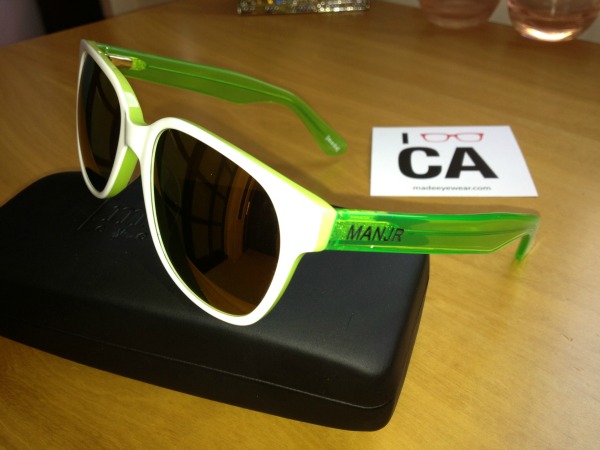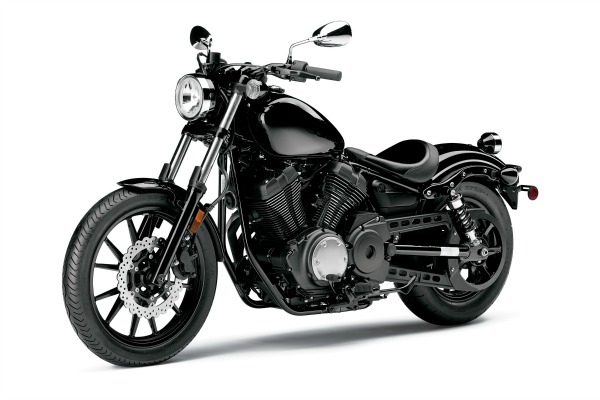 This past week, Star Motorcycles, a subsidiary of Yamaha, announced the release of a new model, the Bolt. The Bolt comes in two specs, the standard spec, starting at $7,990 and the R-Spec at $8,290. The Bolt is a "bobber" style cruiser with classic looks and modern performance at an affordable price.
Gone are the days of outrageous custom choppers with flamboyant styling. With the Bolt and Bolt R-Spec, Star Motorcycles is going back to the basics, focusing on performance and value with a no-nonsense approach to the design of this bike. The Bolt offers style, comfort and performance while providing lightweight and unmatched maneuverability.
The Bolt would be a great entry level motorcycle for someone new to riding or someone looking to get their first cruiser. The price point and the minimalist design make it accessible while not sacrificing performance. There are also plenty of accessories such as saddlebags and ape bars designed for use with the Bolt, which will give it a level of uniqueness for those looking for a custom cruiser.
Look for the Bolt at retailers in April and the Bolt-R Spec in June. Detailed Specifications can be found at the
Star Motorcycles site
.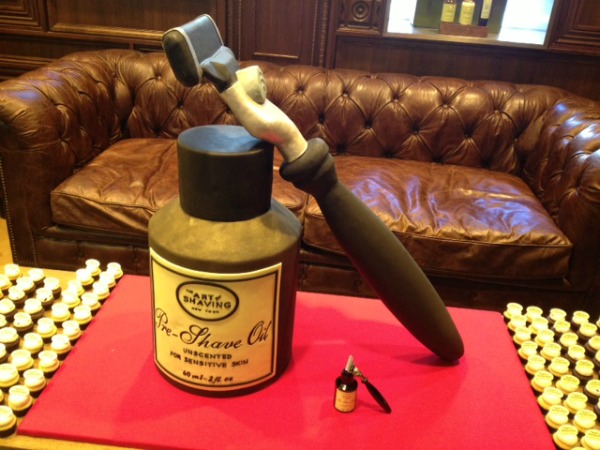 This past Friday, The Art of Shaving threw an Oscars Weekend kickoff party at their flagship location in Beverly Hills, where Diana Schmidtke, personal groomer to Seth McFarlene along with Master Barber David, spoke about the rise of personal grooming in male facial hair.
Let's face it, as guys, most of us were never formally trained in how to shave. We were thrown in the lion's pit and found a way to fend for ourselves. Most of us eventually figured out a way to run a razor over our facial hair and achieve a successful shave. It seems simple enough, but sometimes, we run into classic problems like razor burn, skin irritation or ingrown hairs and we don't really know what's going on.
That's where the master groomer comes in. They actually know what they're doing.
One of the main points that they try to teach is that there is an art to shaving, hence the name of the store. The elements of the perfect shave are fourfold: prepare, lather, shave, moisturize. From here, we must discover which products are most effective and learn how to shave for the grain of our hair.
They were kind enough to prepare a perfect shave kit, complete with razor and badger brush. Additionally, one of the master barbers at the Art of Shaving named Alex demonstrated a Royal Shave on me and it was the closest shaves I have ever experienced. The process took quite a while between the shaving and the hot and cold towel treatments, but it was a soothing and relaxing experience.
I would assume it's the guy's equivalent to a spa day and now I can almost understand how women can spend so much time at the spa. Well, almost.