Get Manly with the Australian Open of Surfing in Sydney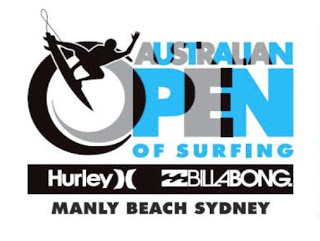 With the US Open of Surfing in "Surf City USA," Huntington Beach now behind us, it's time to think about the next event where you can get your surfing fix on. One of the next major ASP Pro Events is the upcoming Australian Open of Surfing. You may have noticed that many emerging professional surfers hail from Australia, particularly from New South Wales. It's no coincidence that New South Wales is also home of Manly Beach, where the Australian Open of surfing is being held.
Manly Beach has recently been dubbed "Surf City Australia" and has become sister cities with Huntington Beach in California. But that doesn't mean surfing is new to Manly Beach. In fact, it was the location of the first world surfing championships in 1964 and the site of Duke Kahanamoku's famous board surfing demonstration in 1915.
You may ask why this matters to you? Well, you need to Australia, bro, that's why. Destination NSW has been working in conjunction with Qantas Airlines to come up with an affordable travel package to the Australian Open of Surfing in February 2014. What else you got going in Feb?
The event will run from February 8-16 and it will showcase the best in surfing, skate, music, fashion and art in one of Australia's most iconic beaches. The inaugural event in 2012 attracted a global audience of 166,000 people. The upcoming 2014 event is expected to host over 175,000 people from all over the world.
Qantas is offering vacation packages for trips to the Australian Open of Surfing in Sydney starting at $2339. Here are some details on what you get for that price:
Round trip flights on Qantas Airways from Los Angeles to Sydney
5 nights Sydney; standard hotel
3 day Sydney Harbour Hop On Hop Off Pass
Return Manly ferry ticket from Circular Quay
Entry into Taronga Zoo and other attractions
Transfers between airport and hotel
Airline fuel surcharges and taxes
If you want to upgrade your hotel accommodations, you have some options:
Holiday Inn Old Sydney from $259
The Menzies Hotel from $329
Sydney Harbour Marriott from $569
Shangri La Hotel from $719
For more information about things to do, places to eat, and bars to crawl while you're in Sydney or Manly Beach, check out www.sydney.com. For more specifics on travel packages, check out www.sydney.com/ausopenofsurf.
One final note: The mayor of Manly Beach, Jean Hay, encourages you guys to "BE MANLY" because the females outnumber males out there in Manly Beach! Go for it, dude!
Related Posts
| | | |
| --- | --- | --- |
| | Print article | This entry was posted by Ju Park on August 28, 2013 at 2:09 pm, and is filed under Lifestyle. Follow any responses to this post through RSS 2.0. Both comments and pings are currently closed. |
Comments are closed.