Music Producer !llMind Teams Up With ASICS To See What Moves You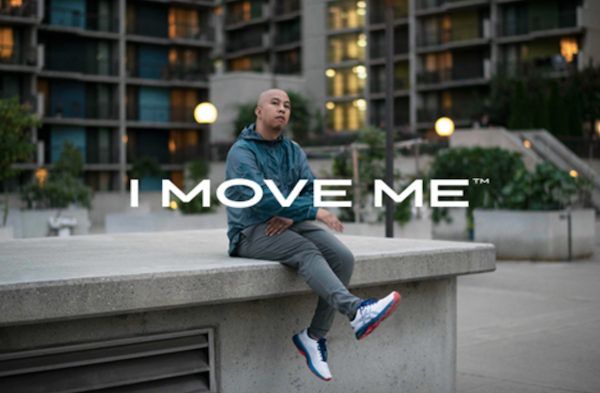 If you are looking to up your sneaker game then you might want to see what ASICS is brewing. They are are starting up a new campaign called I MOVE ME. They are teaming up with amazing storytellers. Details on the new campaign are below, but before that I wanted to share some news on one of the sneakers from that line. It is the Gel-Saga in that ASICSTIGER line.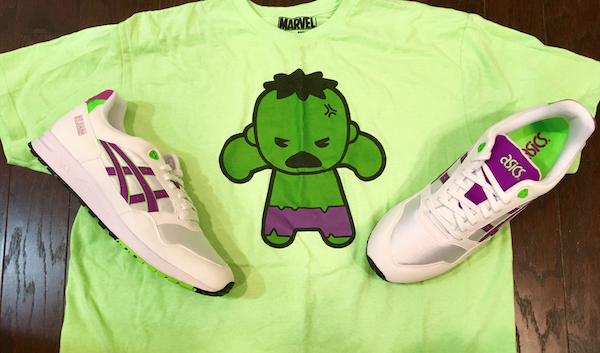 The colorway for this version of the Gel-Saga is white and orchid and is so clean. It has the right amount of purple and green highlights that make the shoe come alive. As a sneakerhead I immediately thought of some shirts that would matchup perfectly with these vibrant kicks. I have a Hulk shirt that is a great match for these sneakers. If your style is like mine that takes geek style shirts with slick kicks you might not only think about Hulk shirts, but The Joker themed shirts as well.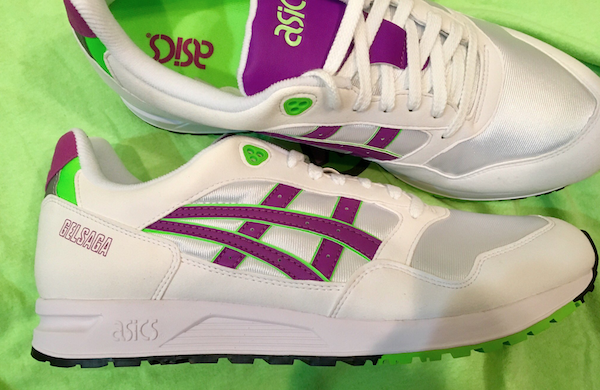 You want to not just look good, but feel good too! With the Gel-Saga sneakers you will do just that. You will stand out from the crowd style wise, but be able to keep up with the crowd when you are seeing where the world takes you. I love when you can rock a great pair of kicks and feel like you are walking on a cloud.
The Gel-Sage was part of that jogging craze from the 80's that moved right on into the 90's, as ASICS introduced the Gel-Saga model to tailor towards the casual performance trend. Its name stems from the Norse mythology goddess Saga, which translates to the concept of wisdom and its relation to the advanced technical features and aesthetics of the heritage runner. The shoe remains a classic in the ASICSTIGER heritage line. It features a molded midsole and insole for extreme comfort and cushioning, a lightweight mesh upper for ultimate breathability and a durable rubber outsole for enhanced traction and support.
To pick these shoes up click here.
ASICS America Corporation, the true sport performance brand, today debuts the next chapter of the I MOVE ME campaign in North America, featuring two-time Grammy-nominated producer/DJ Steve Aoki and a new cast of storytellers from the worlds of music, sport, art and food. The new campaign builds upon its first iteration to explore the dynamic relationship between a sound mind and a sound body, the founding principal of the ASICS brand. echoua
The new cast join Steve Aoki, creator behind the I MOVE ME campaign's first chapter, to explore movement from different viewpoints – featuring stories from the likes of musician and producer Illmind, ASICS sponsored track and field hurdler and decorated athlete Queen Harrison, celebrity chef Marc Forgione, and renowned mural artist ELLE Street Art. These storytellers will lend their voices to share how they use physical movement as a catalyst for creative expression. Each story will seek to inspire and empower people to choose their own path towards a healthy and active lifestyle.
"Building on our launch of I MOVE ME in 2017, we are excited to debut the next chapter of the campaign with a new set of voices and storytellers," said Sarah Bishop, Vice President of Marketing, ASICS North America. "We have an amazingly talented group of individuals who highlight that strong connection of finding inspiration through fitness and movement."
Additional influencers and ASICS athletes will also share their own personal stories of finding inspiration through movement – including outdoor adventure photographer Mina Young Lee, actor and martial artist Marrese Crump, fitness guru Erin Bailey, landscape photographer Meeshuno and artist Dylan Gebbia-Richards. ASICS Athletes will also participate in the campaign, including professional athletes and record holders Deena Kastor and Lolo Jones, decorated runners Sara Hall and Candace Hill and junior tennis champion Claire Liu.
The robust digital and social activation with long and short-form video assets will live on ASICS-owned and partner channels. It will highlight social media content from featured storytellers and paid media partnerships with Pitchfork, Live Nation, GQ Fitness, Healthyish, SELF and WIRED.
The campaign was created and executed by United Entertainment Group in New York City, and directed by Honor Society director Ariel Danziger, who drives the fusion of culture and sport through kinetic, music-driven narratives.
Related Posts
| | | |
| --- | --- | --- |
| | Print article | This entry was posted by Art Eddy III on November 4, 2018 at 6:40 pm, and is filed under Lifestyle. Follow any responses to this post through RSS 2.0. Both comments and pings are currently closed. |
Comments are closed.