Be So Fresh And So Clean This Fathers Day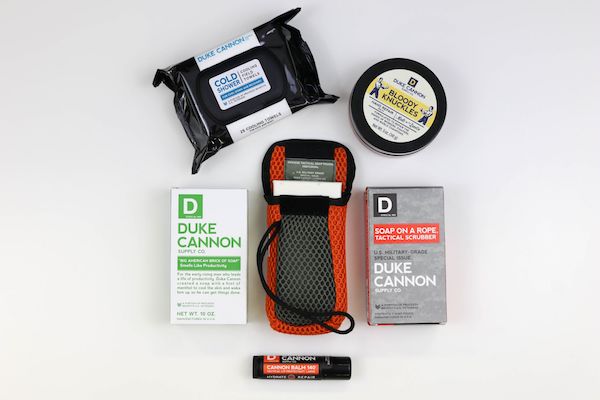 What are you looking to pick your dad for this Father's Day? If you need some ideas you should check out Duke Cannon Bundle Sets. There are a few sets to choose from and your dad with thank you for getting him MAN soap!!!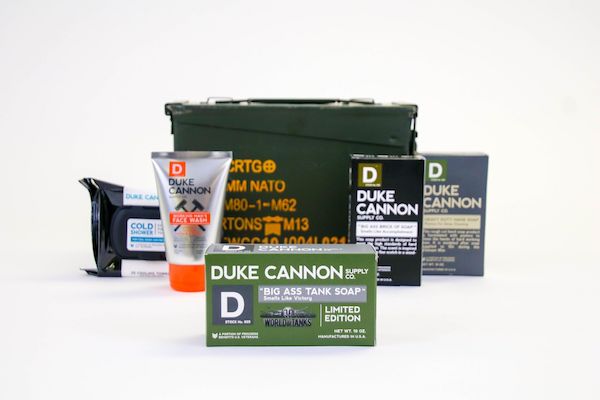 NEW! – The World of Tanks Ammo Can Set:
Duke Cannon and World of Tanks have joined forces to construct the perfect gift set for Dads who enjoy gaming or blowing shit up in their free time. The World of Tanks Ammo Can Gift Set is a limited-edition set that breathes Post-War era. This bad-ass offering includes a Big Ass Tank Soap, Heavy Duty Hand Soap, Cold Shower Cooling Field Towels, and Working Man's Face Wash all bundled up in a heavy duty ammunition can. To top things off, this gift set comes equipped with World of Tanks in-game currency, including a card that can be redeemed for $15 for new or existing users. Whether you're out in the real world or cyber world, we've got you covered right here.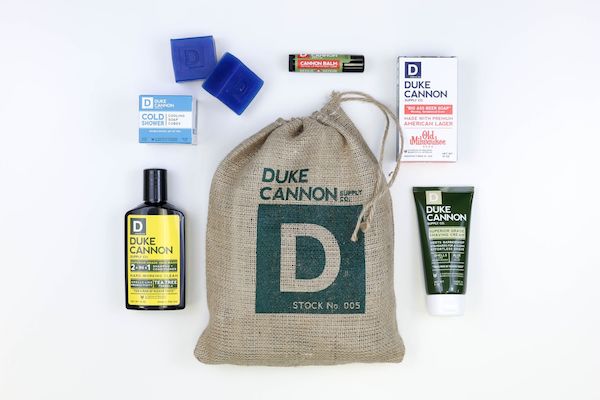 The Shower Beer Sack:
Make pops reminisce to the times when guys at the bar didn't care about hops or the ABV in their beer. Duke Cannon's Big Ass Beer Soap is made with Old Milwaukee beer as a key ingredient, but that doesn't mean you'll smell like your local bar when leaving the shower. Duke Cannon's Big Ass Beer Soap gives off a robust sandalwood scent that provides that 'just showered smell' versus that 'just left the bar smell.' Additional items included in this gift set include Cold Shower Cooling Cubes, Superior Grade Shaving Cream, Superior Grade Hair Wash, and Cannon Balm Tactical Lip Protectant that is delivered in a custom Duke Cannon burlap sack.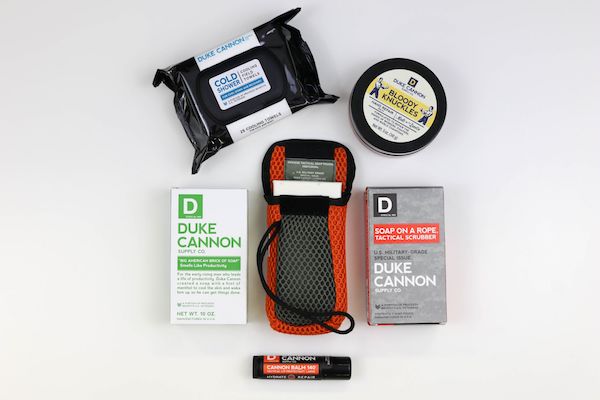 The Apocalypse Survival Kit:
No matter what you're going up against, the Apocalypse Survival Kit carries the essentials to make sure that you survive your own rendition of The Revenant or an intense session of yard work. Things can get heated out there, so we've thrown in the Cold Shower Cooling Field Towels and a Cannon Balm 140 Lip Balm, which withstands heat up to 140 degrees. Additional items include, Bloody Knuckle Hand Repair Balm, Tactical Soap On A Rope Scrubbing Pouch, and a free bonus Big American Bar Soap (Productivity) to ensure freshness throughout. Like all Duke Cannon products, these items are made in the U.S.A.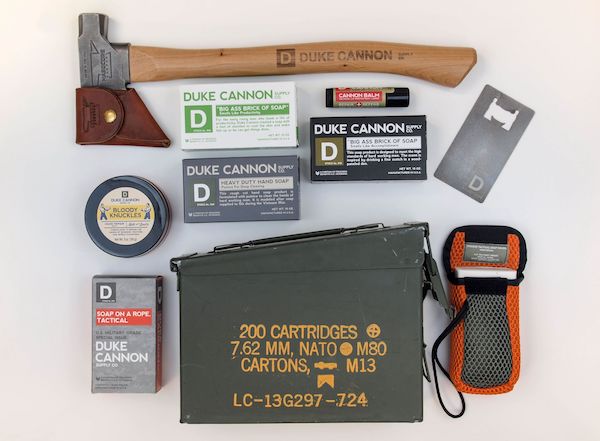 The American Soap and Hatchet Set:
This kit provides men all the supplies they need for a productive day. From a survival hatchet to split wood or ward off a bear attack, two Big Ass Bricks of Soap, Tactical Soap on a Rope, Heavy Duty Hand Soap, Bloody knuckles Hand Repair Balm, Cannon Balm Tactical Lip Protectant and a steel bottle opener to crack a cold one after a hard day's work. All Duke Cannon items and the survival hatchet are made in the U.S.A. The kit comes packaged in an old military ammo can completing one of the most kick-ass gifts any dad can receive this summer.
Related Posts
| | | |
| --- | --- | --- |
| | Print article | This entry was posted by Art Eddy III on June 6, 2017 at 11:59 am, and is filed under Lifestyle. Follow any responses to this post through RSS 2.0. Both comments and pings are currently closed. |
Comments are closed.