Delicious Drinks For The Derby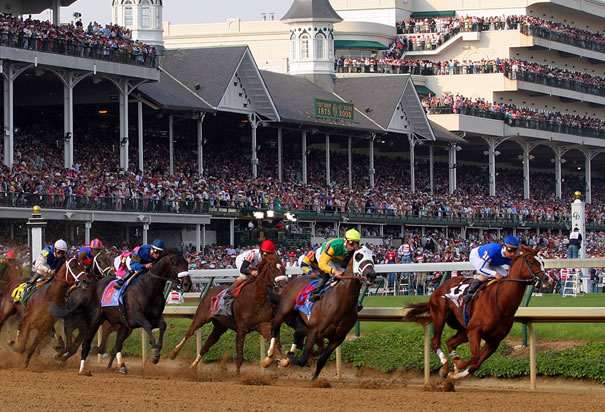 One of the most celebrated events in the sporting world is almost here. On May 7th people will dress up and get out their favorite hats to watch the Kentucky Derby. One other thing that goes hand in hand with the derby is cocktails. So with that said we are looking to showcase some fantastic spirits and cocktails that you might want to bring to your Kentucky Derby party.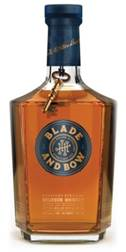 Blade and Bow Kentucky Straight Bourbon Whiskey
Launched on Derby Day 2015, Blade and Bow pays homage to the artful passion and renowned craftsmanship of the legendary Stitzel-Weller Distillery through a unique solera aging system. Each bottle contains some of the oldest whiskey stocks, including the last remaining bourbon ever produced at Stitzel-Weller before it shut its doors in 1992.  91 proof, Suggested Retail Price $50
I.W. Harper Kentucky Straight Bourbon Whiskey
I.W. Harper Kentucky Straight Bourbon Whiskey has a history of more than 100 years of style and recently returned to the U.S. after close to 30 years abroad.  I.W. Harper represents courtesy and sophistication in every glass, starting with the iconic Bowing Man on every label- "Anywhere, Anytime, It's Always A Pleasure." 82 proof, Suggested Retail Price $35
Bulleit Kentucky Straight Bourbon Whiskey
Bulleit Bourbon was inspired by a family recipe passed down through generations to founder Tom Bulleit. Only ingredients of the very highest quality are used. The subtlety and complexity of Bulleit Bourbon come from its unique blend of rye, corn,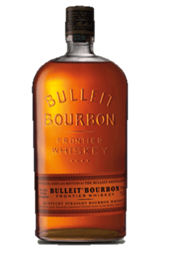 and barley malt, along with special strains of yeast and pure Kentucky limestone filtered water. Due to its especially high rye content, Bulleit Bourbon has a bold, spicy character with a finish that's distinctively clean and smooth. 90 proof, Suggested Retail Price $45
The Gifted Horse American Whiskey
Years ago at the historic Stitzel-Weller Distillery in Louisville, Ky., a batch of beautiful 17-year-old Kentucky bourbon was accidentally mixed with barrels of much younger Indiana corn and bourbon. This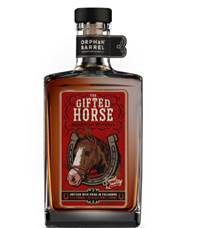 error turned out better than anyone could have expected as the older bourbon wasn't marred, it was transformed into something surprisingly special. Beginning with a nose hinting at apple skin, almond, toffee, raisins and slight milk chocolate, The Gifted Horse has unique notes of creamy caramel, Bosc pear and fruit cake. This unusual blend's fruity notes become more apparent with a splash of water. 115 proof, Suggested Retail Price $50
The Dark Maple
1.3 oz. Bulleit Bourbon
1 oz. Maple simple syrup
4 oz. Ginger Beer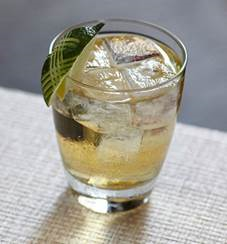 .5 oz. Lime
Combine all ingredients in a shaker with ice. Shake Well. Strain into an ice filled rocks glass or serve as up in a martini glass. Garnish with grapefruit wedge.
Gramercy Buck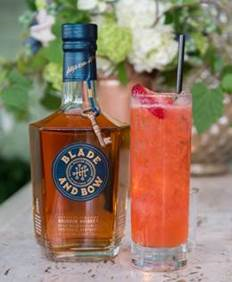 1.3 oz. Blade and Bow Kentucky Straight Bourbon
1 oz. Lemon Juice
.75 oz. Simple Syrup
Muddled Strawberries
Top off with Ginger Beer
Serve in a highball glass.
Gold Rush
1.3 oz. I.W. Harper Kentucky Straight Bourbon Whiskey
0.5 oz. honey syrup
0.5 oz. fresh lemon
Shake and Strain over ice.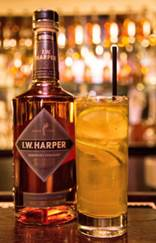 The Neigh-Sayer
0.75 oz. The Gifted Horse American Whiskey
0.25 oz. Benedictine Liqueur
.38 oz. Madeira Fortified Wine
2 dashes Angostura Bitters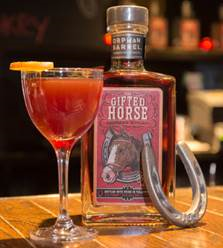 In a mixing glass stir all ingredients over ice. Strain into a chilled coupe glass. Garnish with thinly sliced apple and top with freshly shaved nutmeg.
Related Posts
| | | |
| --- | --- | --- |
| | Print article | This entry was posted by Art Eddy III on April 23, 2016 at 5:39 am, and is filed under Lifestyle. Follow any responses to this post through RSS 2.0. Both comments and pings are currently closed. |
Comments are closed.