Win A Copy Of London Has Fallen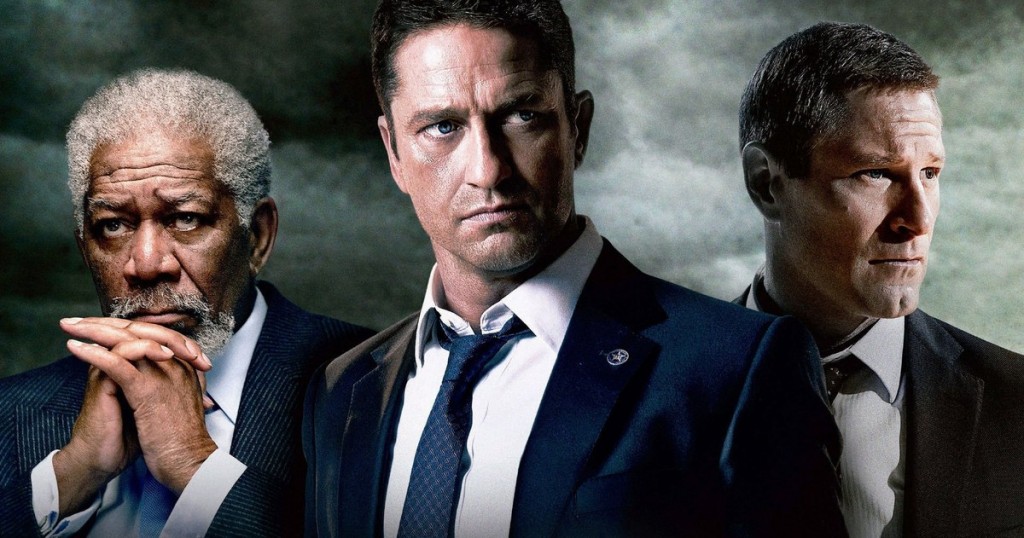 If you have seen "Olympus Has Fallen" I am guessing you saw the sequel to that film "London Has Fallen." If not you have a chance to win both films on Blu-ray. All you have to do is follow us on Twitter for your chance to win both movies.
In "London Has Fallen" the devastation of a world capital and a revenge plan against an American president fuel the high-octane "London Has Fallen." In this film the fantastic cast that includes Gerard Butler, Aaron Eckhart, Angela Bassett and Morgan Freeman reprises their original roles from Olympus Has Fallen, joined by Alon Moni Aboutboul. Jackie Earle Haley, Charlotte Riley, and Waleed F. Zuaiter and Babak Najafi directs London Has Fallen.
When the British Prime Minster dies unexpectedly, Secret Service Agent Mike Banning knows it is his duty to prep with Secret Service Director Lynne Jacobs for them to accompany U.S. President Benjamin Asher (Aaron Eckhart) to the state funeral at St Paul's Cathedral in London. With every powerful world leader set to attend, the funeral should be the most protected event on Earth. Yet within moments of arriving, heads of government are assassinated and London landmarks are attacked. Asher, Banning, and Jacobs are ambushed and retreat amidst a hail of gunfire and explosives. The devastated British capital goes into lockdown. Banning will stop at nothing to secure Asher's safe return home. Back at the White House, Vice President Allan Trumbull races against time brainstorming with top advisors in the Situation Room to get those trapped in London a lifeline of support and a way out. Outnumbered and outgunned, Banning reaches out for help to an English MI6 agent who rightly trusts no one. Failure is not an option as they attempt to stop the criminals from carrying out the final phase of their revenge plan.
Here are some of the bonus features that come with the film.
•The Making of London Has Fallen – An inside look at the massive undertaking of shooting such a large-scale film in London. Featuring interviews with cast and crew, this piece shows the unique challenges encountered on-set, director Babak Najafi's process, and the cast's inspiration for their characterizations.
• Guns, Knives & Explosives – Delve deeper into Gerard Butler's iconic character of Mike Banning, and the extensive training and preparation the actor needed to play a Secret Service agent.
•Blu-ray™ unleashes the power of your HDTV and is the best way to watch movies at home, featuring 6X the picture resolution of DVD, exclusive extras and theater-quality surround sound.
•DVD offers the flexibility and convenience of playing movies in more places, both at home and away.
•DIGITAL HD with UltraViolet™ lets fans watch movies anywhere on their favorite devices. Users can instantly stream or download.
Related Posts
Comments are closed.