Ford Showcases The All New F-150 Raptor At NAIAS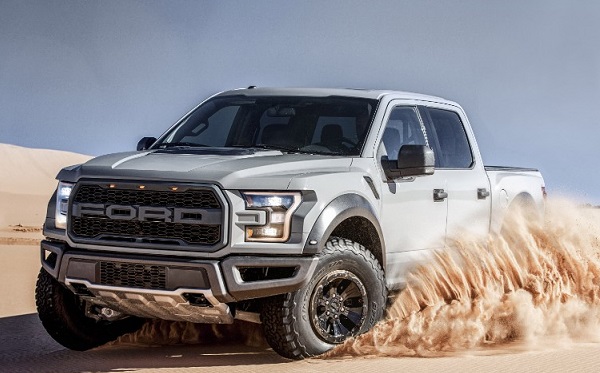 The NAIAS is right in Ford's backyard in Detroit. Every year Ford continues to surpass people's expectations on what to expect from the Detroit based car company. One of the models that people look forward to is the F-150 Raptor. It is eagerly anticipated and still unmatched by any auto manufacturer,  Ford, America's truck leader, introduced the all-new F-150 Raptor SuperCrew, adding agility, versatility and roominess to the toughest, smartest, most capable F-150 Raptor ever.
Developed with the DNA of a Baja race truck, F-150 Raptor is unique among off-road and performance vehicles, with a purpose-built engine, chassis and suspension that enables it to travel fast over challenging desert landscapes or crawl over rocky terrain.
F-150 Raptor SuperCrew with four full-size doors provides rear passengers with more legroom and comfort on the trails and more space to stow gear while exploring the American and Canadian wilderness. SuperCrew's 145-inch wheelbase is 12 inches longer than the standard Raptor SuperCab 133-inch wheelbase.
"F-150 Raptor means superior off-road capability, from rock crawling to sand running," said Dave Pericak, Ford Performance global director. "With the addition of SuperCrew, F-150 Raptor customers can leave the pavement behind – without sacrificing comfort and space."
Advanced materials – including high-strength steel and high-strength, military grade, aluminum alloy – help save up to 500 pounds versus the prior Raptor for improved off-road prowess. Combined with all-new EcoBoost engine technology, the next-generation F-150 Raptor's power-to-weight ratio has been improved, making the truck even more agile off-road.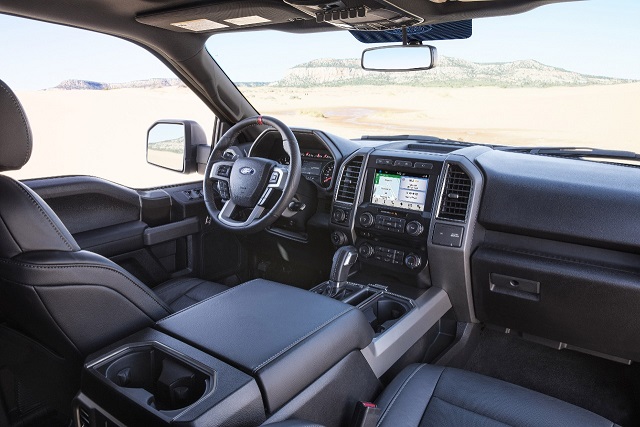 Here are some cool new features with the latest F-150 Raptor
Roomier: All-new Ford F-150 Raptor SuperCrew adds room for passengers and gear, expanding choice and versatility in the toughest, smartest, most capable F-150 Raptor ever.
More agile: Enhanced suspension, use of advanced materials, all-new EcoBoost engine technology plus smart engineering saves up to 500 pounds, for improved power-to-weight ratio for even better off-road agility than previous F-150 Raptor.
Unmatched performance: All-new high-output 3.5-liter EcoBoost, all-new 10-speed transmission and torque-on-demand transfer case make F-150 Raptor even more powerful, efficient and easy to drive off-road.
Better traction: Segment-exclusive redesigned beadlock-capable wheels help increase grip in low-traction conditions; unique Avalanche Grey color signifies Raptor's Ford Performance tie.
Related Posts
| | | |
| --- | --- | --- |
| | Print article | This entry was posted by Art Eddy III on January 11, 2016 at 4:06 pm, and is filed under Cars. Follow any responses to this post through RSS 2.0. Both comments and pings are currently closed. |
Comments are closed.