Ford Is Finding Trends For The Future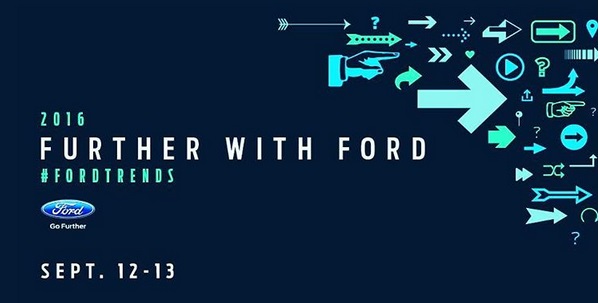 Earlier this week I was in Detroit, Michigan to be part of the #FordTrends media trip from Ford Motor Company. I have been on media trips before for car companies, but this one was different. We did get a chance to test the cars and trucks, but the first day we explored a variety of topics. Most of those topics really didn't involve the automotive industry, but how Ford was looking to reduce their carbon footprint and how technology is driving them to create new innovations in their product line. There were a lot of great questions asked. It started up an intriguing dialogue that I am still thinking about.
All of these different topics and conversations were looking to what the future might hold. It wasn't just about the automotive industry, but how the world will look in a few years. There might be some naysayers, but Ford is trying to use recycled products in their cars and trucks to reduce the need for new materials to be created for their product line.
Ford uses recycled cotton, soy, wheat and plastics in the construction of their new vehicles. Ford uses soy-based polyurethane foam on every vehicle built in North America, reducing petroleum production by more than 5 million pounds and carbon dioxide emissions by more than 20 million pounds annually. Ford is the only automaker to use REPREVE –an innovative, recycled fiber made from plastic bottles – in its vehicles, including the all-new F-150. By using this recycled material, Ford will have diverted more than 11 million plastic bottles from landfills in 2015 alone. Ford was able to use Coca-Cola's PlantBottle material to produce the first-ever fiber that can be woven into durable, automotive-grade PET.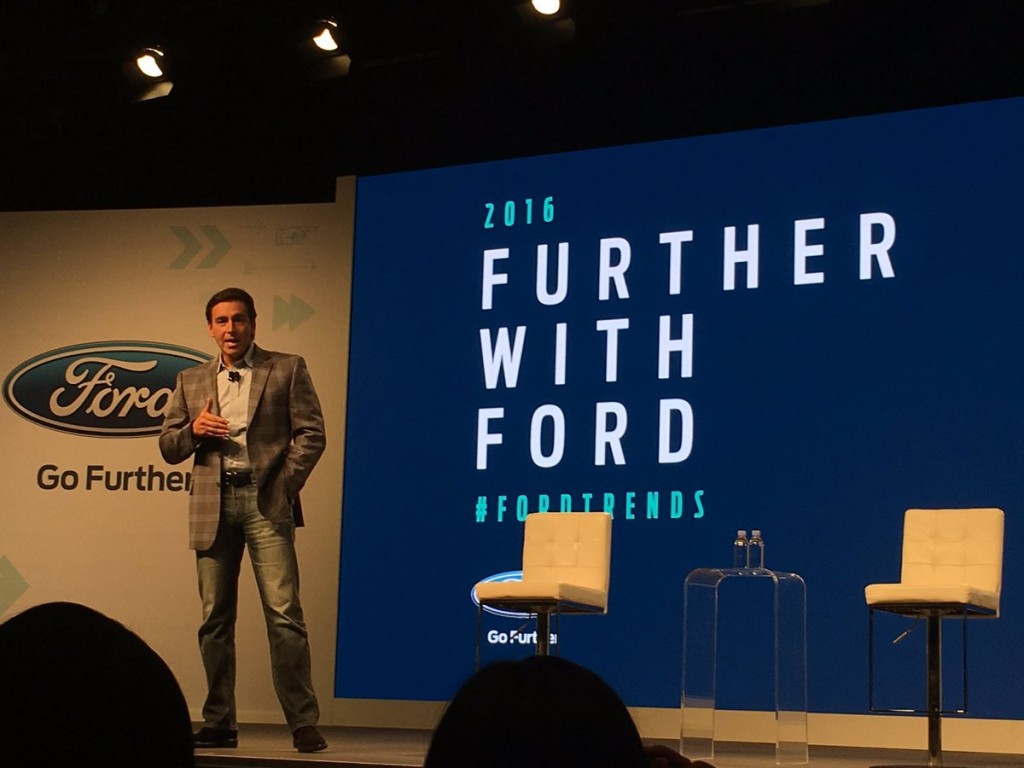 There were also discussions about ride sharing vehicles and autonomous vehicles. Ford CEO Mark Fields said that there should be self-driving cars on the road by the year 2021 in large cities used in ride sharing programs. There were even talks on car sharing and flexible use and ownership. This isn't going to be a change over night, but Ford is looking at the way millennials are looking at the world. They are not looking to consume products, but experiences. This will dramatically change the retail world for all industries.
The next day we had Andy Serwer from Yahoo Finance talk with Bill Ford about his take on what to expect from Ford in the near future. Bill agreed with his CEO that we will see autonomous cars on the road in a few years, but people will still want to drive cars.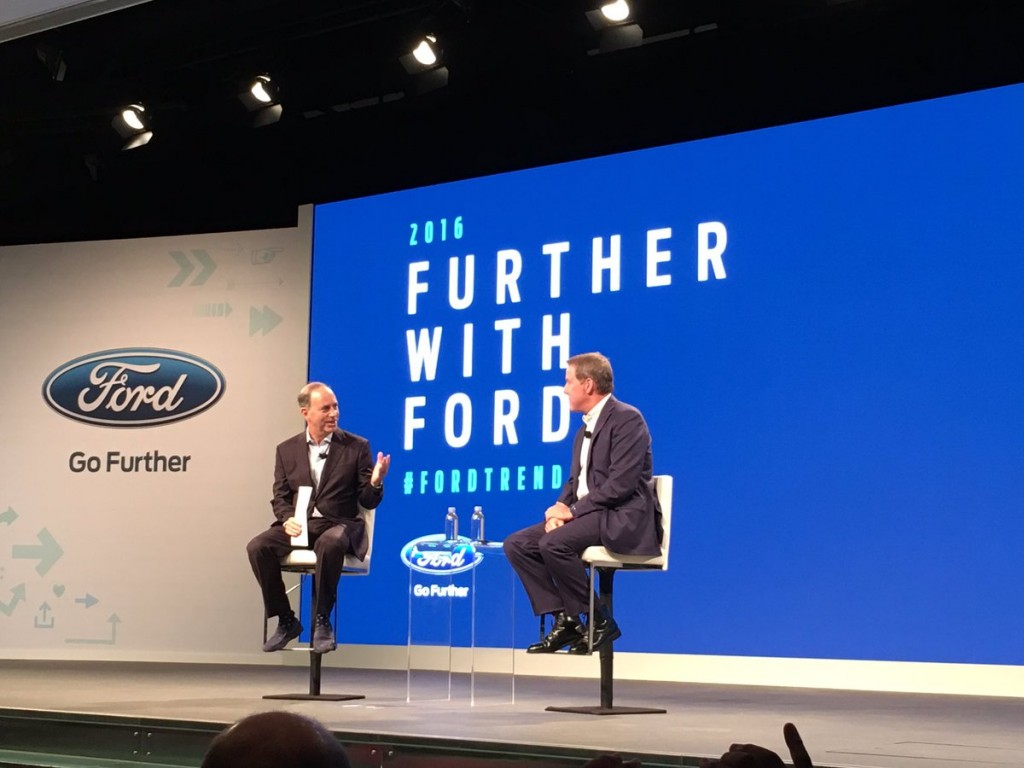 After the closing remarks with Bill and Andy we were able to test out some of the 2017 vehicles out on the test track. Since I haven't driven a truck in a long time I wanted to make sure I had time with the F-150. As soon as I got into the 2017 model my perceptions of a truck were completely off. There was a ton of room for the front passengers as well as the back passengers. The handling on the F-150 wasn't bulky or clunky. The acceleration was beyond amazing. I didn't know a truck could move so quickly from idle to drive. So not only was I taken back from the first day of talks and discussions on how Ford was looking to reduce their carbon footprint, but now all of my preconceptions of Ford trucks were thrown out the window.
My trip to Detroit was outstanding all the way around. I got to see how Ford was looking to make quality vehicles that were fun to drive, but was also making sure that they were taking care of our planet. I was part of discussions on how we all can look to the future and use the science and technology to not only make amazing products, but create them in a smart way.
If you are curious about what Ford is doing you can go to their website or follow along on social media by using the #FordTrends hashtag. I am looking forward to what Ford will have in store for us in the near future!
Related Posts
| | | |
| --- | --- | --- |
| | Print article | This entry was posted by Art Eddy III on September 16, 2016 at 11:13 am, and is filed under Cars. Follow any responses to this post through RSS 2.0. Both comments and pings are currently closed. |
Comments are closed.