Super Dishes And Drink Recipes For The Big Game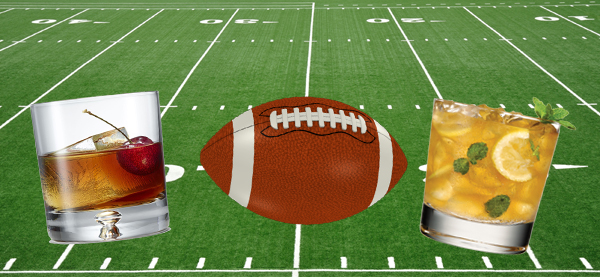 I think we all getting tired of deflated football talk. We football fans are fortunate to have a great matchup to look forward to this Sunday. The Patriots and Seahawks are the best two teams in the NFL. The game looks like it will go down to the wire.
Now all you need is to have some fantastic food and drinks to go with the game. Well we got you covered. Just pick a few off this list below and you and your friends will enjoy the food and drink as much as you will be loving the game. As always we ask you to enjoy these cocktails responsibly.
Apple Highball
1.5 oz. Crown Apple
1 oz. Pineapple juice
Dash of bitters
Topped with ginger ale.
The Apple Picker
1.5 oz. Crown Royal Regal Apple
4 oz. Lemon-Lime Soda
Lime wedge to garnish
Serve in a tall glass over ice.
Crownberry Apple
1.5oz Crown Royal Regal Apple
4oz Cranberry Juice
Serve in a rocks glass over ice and garnish with apple wedge
Scorchin Winter Warmer
1oz Crown Royal Regal Apple
.5oz Stirrings ginger liqueur
3 dashes angostura bitters
Add to mug and top with warm apple cider
Big Apple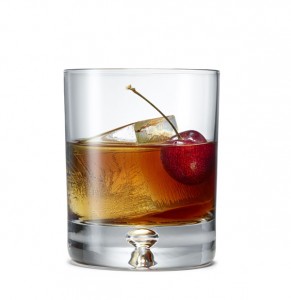 1.5oz Crown Royal Regal Apple
1oz sweet Vermouth
1 dash angostura bitters
Shake over ice and serve straight up in a rocks glass with cherry garnish
Crown Royal Wings
Ingredients:
⅓ cup Crown Royal Canadian Whisky
⅓ cup honey
¼ cup soy sauce
2 tablespoons Thai chili sauce
1 packet (0.75-ounce) stir-fry seasoning, Sun Bird
2 teaspoons crushed garlic, Gourmet Garden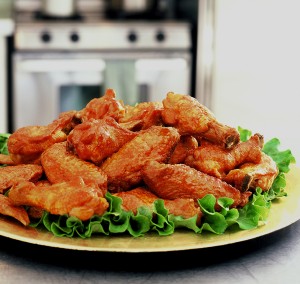 4 pounds chicken wing drumettes
3 scallions (green onions), finely chopped (optional)
¼ cup chopped peanuts, (optional)
Preparation: In a large bowl, combine whisky, honey, soy sauce, chili sauce, stir-fry seasoning, and garlic. Add drumettes, tossing to coat. Cover with plastic wrap and marinate in refrigerator for at least 3 hours, preferably overnight.
Set up grill for direct cooking over medium-high heat. Oil grate when ready to start cooking. Let drumettes stand at room temperature for 30 minutes. Place on hot, oiled grill. Cook for 12 to 18 minutes or until cooked through, turning occasionally. Transfer chicken to a platter. Sprinkle with chopped scallions and peanuts (optional).
Bulleit Rye Smash
Ingredients:
1.25 oz. Bulleit® Rye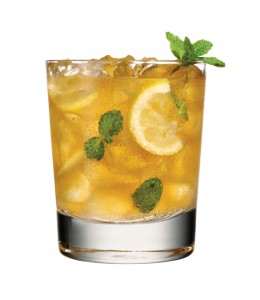 1 oz. simple syrup
3 wedge(s) lemon(s)
3 piece(s) mint sprig
3 dash(es)bitters
Preparation:
Glass: Rocks Glass
In an ice filled shaker combine all the ingredients.
Shake vigorously.
Strain into an ice-filled rocks glass.
Garnish with a mint sprig.
Dickel Whisky Sour
Ingredients:
1.5 oz. George Dickel No. 12 Tennessee Whisky
1 tsp. lemon juice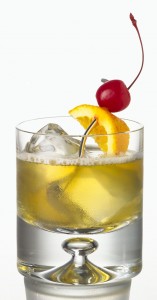 0.5 tsp. sugar
1 orange slice
1 maraschino cherry
Preparation:
Glass: Rocks Glass
Add George Dickel No. 12 Tennessee Whisky, lemon juice, and sugar
Shake with ice and strain into chilled rocks glass
Garnish with orange slice and maraschino cherry
Related Posts
Comments are closed.