World Cup 2014 Preview – Group A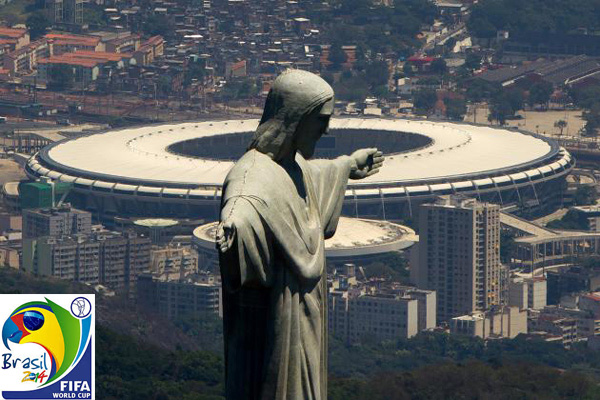 The 2014 FIFA World Cup kicks off Thursday, June 12th. The stage is set for one of the greatest World Cups of all time. Five time World Cup champions Brazil host the event for the first time since 1950. Every nation that has previously won the tournament is going to Brazil. No European nation has ever won a World Cup in South America. Defending champion Spain looks to become the first nation to ever win two World Cups in a row. Columbia and Belgium pose a threat as dark horses seeking their first World Cup win.
Even with protests in the streets over corruption, delayed stadium construction and infrastructure concerns, FIFA anticipates a smoother event than the trainwreck that was the Sochi Winter Olympics. With the next two World Cups controversially given to Russia and Qatar amid accusations and evidence of bribery, this is the World Cup to attend.
Leave your vuvuzela at home. Vuvuzelas are out. Samba drums are in. The atmosphere in Brazil should be the most electric in World Cup history. Samba drums echoing throughout Rio de Janeiro's legendary Maracanã stadium. Brazilian girls dancing in the streets like its Carnivale.
World Cup 2014 – Group A
Brazil
Croatia
Mexico
Cameroon
Brazil are heavy Group A favorites, but Cameroon, Croatia or Mexico all have a chance to get past the group stage. All three suffered inconsistent form during qualifying. How intimidated will these teams be playing Brazil with the crowd firmly behind the hosts? Mexico crumbled against Brazil last year in the Confederations Cup when facing a fired up Brazilian team. If Brazil don't win this group there literally could be riots in the streets.
Brazil
Fifa Rank: 4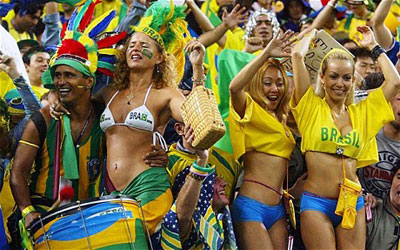 Odds: 3-1
Manager: Luiz Felipe Scolari
Key Players: Thiago Silva, Neymar, Dani Alves, Hulk, Marcelo
Best World Cup Finish: Champions (1958, 1962, 1970, 1994, 2002)
Fun Fact: Brazilian legend "Doctor" Socrates earned a Medical Degree while playing professionally.
Forget the FIFA national rank, Brazil enter this tournament as the betting favorite. Brazil has not lost a home game since 1975. But fans expecting to see Brazil play their traditional Joga Bonita (Beautiful Game) might be in for a surprise. Scolari built this team around a rock solid defense that gives his creative players a platform to excel. Team captain Thiago Silva, widely regarded as the best center defender in the world, anchors the defense. Dani Alves and Marcelo are two of the best fullbacks in the world carrying on a long tradition of powerful, quick Brazilian attacking fullbacks.
When goals are needed, Brazil looks to Neymar. Dubbed heir to the Brazilian goal scoring tradition of Pele, Zico, Romario and Ronaldo, the Barcelona attacker has a huge opportunity. If his performances in last years Confederations Cup win can be repeated, Neymar will play himself into the pantheon of immortal Brazilian legends. Neymar is already 7th on Brazil's all-time goal scoring list at only 22-years-old.
With Scolari choosing to bypass the experience of players like Kaka, Brazil relies on their next generation for creativity. Last year during the Confederations Cup, home crowds visibly boosted Brazil's young team. With talented emerging stars like Oscar and Bernard competing in their first World Cup, the roaring Brazilian fans could make the difference in inspiring this young team to lift a record 6th World Cup Trophy.
Croatia
Fifa Rank: 20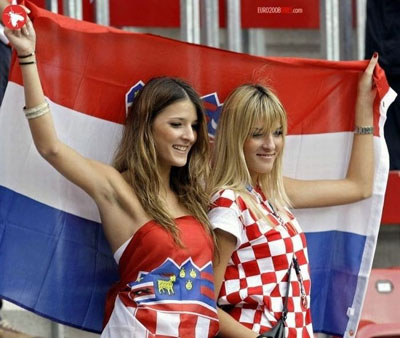 Odds: 175-1
Manager: Niko Kovac
Key Players: Luka Modric, Mario Mandzukic, Darijo Srna, Ivan Rakitic
Best World Cup Finish: 3rd (1998)
Fun Fact: Niko Kovac's only prior experience managing a team is 10 months in charge of Croatia's U-21 squad.
This year's Croatian team hopes to replicate their best ever finish in 1998. Croatia put their fans through an emotional roller coaster during qualification. They switched managers before a playoff with Iceland following a string of poor results. Former Croatian team captain Niko Kovac took over and settled down the dressing room but his credentials are untested at this level.
Croatia fields a balanced team of youth and experience led by playmaker Luka Modric and team captain Darijo Srna. Modric has been one of Real Madrids most consistent players all season. Ivan Rakitic's good form was integral for his club team Sevilla. Talented young players Dejan Lovrens and Mateo Kovacic have impressed at times and could emerge on the international stage.
On paper, Croatia has a deeper and more experienced squad than either Mexico or Cameroon. If players like Modric can replicate their club form, the Vatreni enter as favorites to qualify after Brazil. However, Croatia's striker Mandzukic might be facing a three-match ban which would make him unavailable for the entire group stage. That might leave Croatia toothless in front of goal.
Mexico
Fifa Rank: 19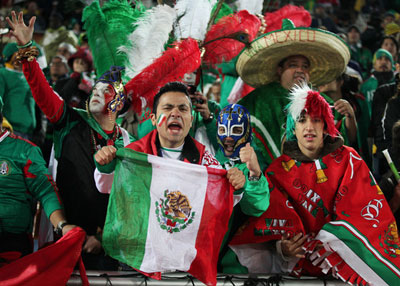 Odds: 125-1
Manager: Miguel Herrera
Key Players: Javier "Chicharito" Hernandez, Giovanni dos Santos, Oribe Peralta
Best World Cup Finish: Quarterfinals (1970, 1986)
Fun Fact: Mexico has suffered more defeats (20) in World Cup matches than any other nation.
This Mexican team exists as an enigma. Usually a shoe-in World Cup competitor, Mexico suffered their worst qualifying campaign since 1990. After a team of European based Mexican stars turned in lackluster performances, charismatic Mexican manager Miguel Herrera replaced his team of foreign based talent with a team almost exclusively of players based in Mexico's home league. This tactic worked as Mexico went on to beat New Zealand in a playoff with a hat-trick from Club America striker Oribe Peralta.
Yet this gives Herrera a dilemma. Does he continue to go with mostly Mexican league based players for the World Cup? Or does he return to the Mexican stars playing in Europe? Both Spain and Germany benefit from many of their players being on the same club and in the same league as that breeds familiarity.
Herrera's provisional squad list includes some of Mexico's European stars like Manchester United based Chicharito but leaves out other foreign based stars. Carlos Vela had a breakthrough year at Real Sociedad but won't be playing in Brazil. If media savvy Herrera's mix of European based players and Mexico based players can come together as a team, Mexico has a chance to advance. If not, El Tri could go home without a point.
Cameroon
Fifa Rank: 50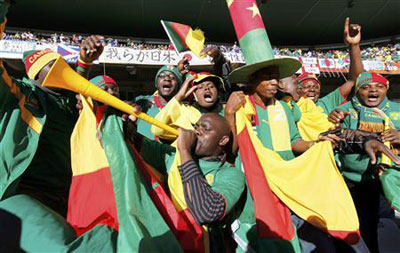 Odds: 1000-1
Manager: Volker Finke
Key Players: Samuel Eto'o, Alex Song, Jean Makoun
Best World Cup Finish: Quarterfinals (1990)
Fun Fact: Cameroon legend Roger Milla is oldest player to ever score a goal at the World Cup at 42 years.
One of Africa's soccer powerhouses, Cameroon has qualified for the World Cup seven times, more than any African nation. At this World Cup Cameroon are distinct underdogs. As the first team mathematically eliminated in the 2010 World Cup, the Indomitable Lions will be hungry to improve upon their results from 2010 but will find that a tough challenge.
Like Mexico and Croatia, Cameroon overcame some scares in qualifying. They were bolstered by Togo using an ineligible player and being awarded points for a match they lost. Their captain, Samuel Eto'o is a legendary player having won the Champions League three times. However, after two years in the weaker Russian league, Eto'o struggled to make an impact this year playing in England at Chelsea. If Eto'o still has enough left in his tank to produce some world class goals, Cameroon has a shot at upsetting Mexico or Croatia.
Cameroon's Volker Finke managed Freiburg in Germany for 16 years, winning plaudits for his tactics at times and being relegated at others. Finke has more club management experience than either Croatia's Kovac or Mexico's Herrera. Cameroon needs Finke's tactical expertise to shine at the international level for them to have a chance at making it past Mexico and Croatia.
Group A Match Schedule
June 12
Brazil v Croatia, 12:30 PM (Pacific)
June 13
Mexico v Cameroon, 8:30 AM (Pacific)
June 17
Brazil v Mexico, 11:30 AM (Pacific)
June 18
Cameroon v Croatia, 2:30 PM (Pacific)
June 23
Cameroon v Brazil, 12:30 PM (Pacific)
Croatia v Mexico, 12:30 PM (Pacific)
Related Posts
Comments are closed.