Titus Welliver Interview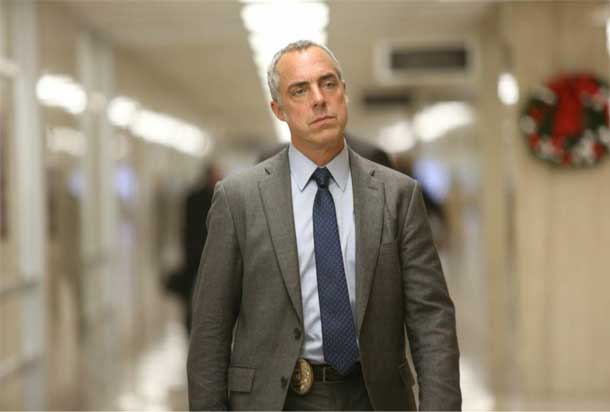 Titus Welliver is starring in one of the first Amazon Studio's series pilot called "Bosch." He plays the lead role of a Los Angeles Police Department homicide detective named Harry Bosch. The series is based on Michael Connelly's best-selling Harry Bosch book series.
Welliver is no stranger to being in critically acclaimed films and TV series. He was known as the "Man in Black" in the TV series "Lost." He also played the role of Glenn Childs in the TV show "The Good Wife".
Last year, Welliver was in both films "ARGO" and "Promised Land."  Titus didn't stop working hard this year either. He finished wrapping up filming of "Transformers 4: Age of Existence" which is set to be out in theaters this summer.
Titus was kind enough to take time out of his busy schedule to talk to me about "Bosch," "Transformers 4: Age of Existence," fatherhood, "Lost," and more.
Art Eddy: First off let's talk about the new Amazon series called "Bosch" that you star in. Tell me about the series and your role.
Titus Welliver: "Bosch" is based on the Hieronymus Bosch novels written by Michael Connelly. In the pilot episode we combined two of the novels, "The Concrete Blonde" and "City of Bones" into the storyline. Harry is an LAPD robbery homicide detective. In the pilot he is on trial in a civil lawsuit.
He is being sued as well as the city of Los Angeles for a wrongful death shooting of a suspect. In the interim, because he is taken off the duty roster and since Bosch is such a driven character downtime is not something he does well with. He switches rotation with two other detectives. In that process a dog discovers a bone in the Hollywood Hills and brings it back to the owner.
They discover that it is a shallow grave with the remains of a child. Bosch then catches this case. It is his pursuit of this cold case since it is over 20 years old. It is some compelling storytelling that we got here.
AE: Like you said "Bosch" is based on the Michael Connelly's book series. Did you read his books even before you started preparing for this role?
TW: I read one of his books a few years back. In preparation to shoot this above and beyond the script I read the two source books, "The Concrete Blonde" and "City of Bones" to get into the mind of Harry. Michael's characterization since it is the source material is invaluable. Obviously you can't tell and show everything. You got about 50 minutes per episode to do that.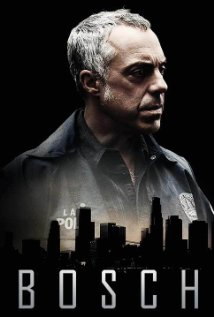 The script is super tight. A large percentage of the dialogue has been lifted directly from the books. It is very true to the books because Michael is an executive producer and a writer with Eric Overmyer. The integrity of the books are there, which I think is really important. Often in the translation of these things the industry for whatever reason feels the need to cook it up or change it. That really alienates people. You are never going to please everybody. I am sure that there is a percentage of people saying Titus Welliver is Harry Bosch?
I understand that as a person who loves to read. Even with historical characters we have this preconceived idea in our heads about the physicality of the character, what they should sound like, and what they should look like. It is hard because you do want to please everybody, but that is a fool's errand. There is no possible way.
AE: You are working with a great cast. How did you guys all come together to get the chemistry right for the series?
TW: I have been shooting "Transformers" for months and months. Every time I tried to meet with these guys something came up and I wasn't able to meet up with these guys. I was really getting frustrated because I really knew that I wanted to do it. I just couldn't get with them.
So when I finally did it was pretty fast. I had to go to Hong Kong to finish shooting "Transformers" and I was back for like 48 hours and started shooting. We were able to get Jamie Hector and I together. I am a longtime fan of his work. I wasn't a stranger to his work, but I never met him before. Jamie and I were able to spend some time together with Jim McKay, the director, and talk about the dynamic of those characters and their relationship. They are partners and we sort of have to jump in there.
When we got to the table read, which I think is always interesting, I have to say looking around to see who was there I was just kind of knocked out. These are all people whose work I really, really respect. So I got really excited at the table read and just couldn't wait to get started.
It was kind of fast, but I always feel that when you assemble a group or people, which directors and producers have a way of putting people who will complement each other, it will work. That is also the difficulty. You want to assemble a group of talent, but you also need to bring people together who can complement each other and work well together. That is tricky. There is always that social aspect of it. Will personalities clash? It is an interesting recipe.
AE: This series airs online at Amazon Prime. Are you happy with the way media is now being housed not just on cable anymore?
TW: It is a whole new ball game. I also think that realistically it is the future. The structure has always been when you do a network pilot is that you shoot the pilot and then they test it. Then we re-edit, we sometimes re-shoot, and even re-cast. Then it is left up to the decision of the executives and not even so much the producers. You are at the mercy of that.
Whereas with this you are still at the mercy with people who will ultimately have the decision to see if this project will move forward, but I think it is also very smart. People are paying for it. If you walk into a butcher shop you don't ask for the cheapest cut. People want quality. If you are paying for something you want it to be good, quality programming. It is just a different time. There is so much more access now with the internet. People are able to express their opinions. It is kind of interesting.
AE: I can't wait for "Transformers: Age of Extinction." It comes out this summer. I saw the trailer. It looks awesome. What can you tell us fans about the film and what we can prepare for?
TW: It looks pretty cool, right?
AE: Yea.
TW: It is a reboot. There are some of the original Autobots. There are all new characters. Mark Wahlberg, Nicola Peltz, and Jack Reynor are the central characters. I think also it has been expanded to more of an adult audience. It still has its roots with the regular audience.
It is a little bit darker. It is a little bit rougher then what we have seen in the other films. For me the thrill of participating in a franchise that I have enjoyed, not only with my children, but also on my own. Michael Bay is someone I always wanted to work with. I always wanted to work with Wahlberg. Stan Tucci is in it. Kelsey Grammer is in it. It is a fantastic cast. Nicola Peltz and Jack Reynor are great.
There is a lot of new stuff. It is very different from the other films on a lot of levels. I will say to you that no one will be disappointed. You get yoked and it doesn't let you go.
AE: You have been on so many great TV shows and films. Do you have an all-time favorite role and what character do fans bring up most to you?
TW: Well I certainly will say "Lost." The irony is that I only did four episodes of that show. Because of the whole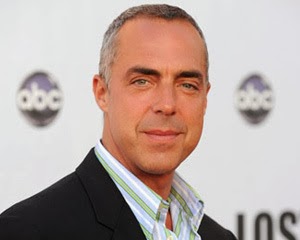 mythology of the show, the history of the character, and because of the smoke monster and all of that I get a lot of shout outs from people. They will call me Smokey. People also really love "Sons of Anarchy."
The films that I have done that standout are the ones I have done with Ben Affleck. As far as a favorite character it is difficult to say. They all have different merits. They each brought me a level of joy and challenge in different ways.
I will say that Harry Bosch is a character that is very nuance, really compelling, and a complex character. It feels like this is something I have been working towards. There is some age and some maturity to have a character at this stage like Bosch at this juncture is really exciting. I love this character and I feel that we have barely scratched the surface. It is my hope that we will be able to continue because there are a lot of books. I get to work with unbelievable actors. There is nothing more exciting to be in the middle of a scene with another actor who is great at what they do.
Related Posts
Comments are closed.