Lots Of Cool Things In Store For The WWE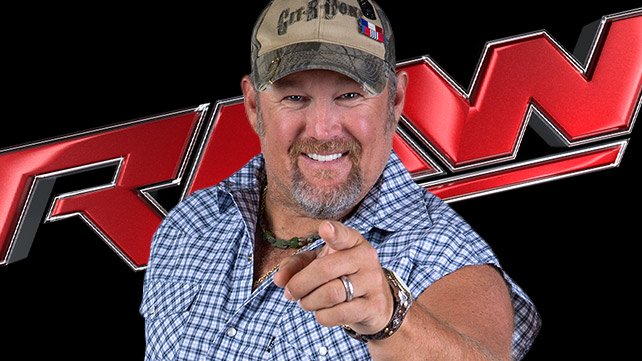 USA Network and WWE will kick off the holiday season with an action-packed "WWE Week" beginning December 15 with MONDAY NIGHT RAW®, followed by a live SMACKDOWN® and a two-hour TRIBUTE TO THE TROOPS® special, along with a week-long daytime roadblock featuring interviews with the WWE Superstars and Divas.
Both RAW and SMACKDOWN feature a star-studded cast of WWE Superstars and Divas, and deliver a shot of adrenaline to viewers with over-the-top action, feats of athleticism and high octane-drama.
On Monday, December 15 from 8-11pm ET, USA will air MONDAY NIGHT RAW, live from Detroit, Michigan.  On Tuesday, December 16 from 8-10pm ET, USA will also air SMACKDOWN live from Grand Rapids, Michigan.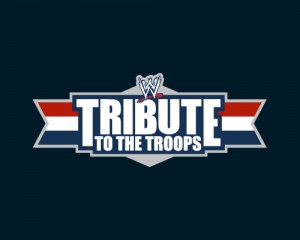 On Wednesday, December 17 from 8-10pm ET, USA will air one of the most patriotic and heartwarming shows of the holiday season, WWE TRIBUTE TO THE TROOPS. In the tradition of Bob Hope, WWE brings together the best of sports entertainment and pop culture with celebrity appearances and performances from music's most popular acts for our servicemen and women to honor their commitment and dedication to our country. The 12th annual holiday special will also re-air as a one hour special on NBC on Saturday, December 27 from 8-9pm ET.
WWE also takes over USA DAYTIME from 11am-3pm Monday, December 15 – Friday, December 19, as host Cat Greenleaf interviews WWE Superstars and Divas, on her iconic stoop, including The Miz®, Big Show®, Titus O'Neil™ and Brie Bella™, as well as Chief Brand Officer, Stephanie McMahon.
Comedy giant Larry the Cable Guy brings his award-winning routine to WWE's Monday Night Raw when he guest stars on Monday, November 24 at 8/7C on the USA Network.
Larry the Cable Guy is an award-winning, multi-platinum recording artist, television personality and one of the top comedians in the country.  His comedy tours continue to sell out across the United States and The Git-R-Done Foundation, named after Larry's signature catch phrase, has donated more than $7 million to various charities.
Joined by WWE Santino Marella™, Larry the Cable Guy stars in Jingle All the Way 2, the newest holiday release from Twentieth Century Fox Home Entertainment and WWE Studios, which will be available on Blu-ray, DVD and Digital HD on Tuesday, December 2. In this sequel to the 1996 hit, Larry the Cable Guy finds himself competing for his daughter's affection with his wife's new husband, as they both desperately try to track down the season's most popular toy, The Harrison Bear.  Jingle All the Way 2 is directed by Alex Zamm and produced by Vicki Sotheran and President of WWE Studios, Michael Luisi.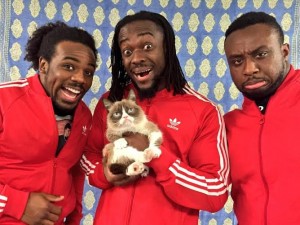 Monday Night Raw is the longest-running, weekly episodic program in U.S. primetime TV history and is the most-watched, regularly scheduled programs on cable, airing live every Monday night on USA Network.  Each week, it is rated one of the most socially active shows on cable television and continues to be a "must-stop" for celebrities to reach WWE's TV audience and its more than 425 million social media followers.
Plus if you missed it Internet sensation Grumpy Cat was a guest star on WWE's flagship program, Monday Night Raw, Monday, November 17 at 8/7C on the USA Network.
Grumpy Cat has become a pop-culture phenomenon and currently boasts 7 million Facebook fans, 500,000 Instagram followers and her YouTube page has received 29 million video views.  With countless media appearances including The Today Show, American Idol and Forbes Magazine under her collar.
Related Posts
Comments are closed.