Things to Look For When Buying A New Truck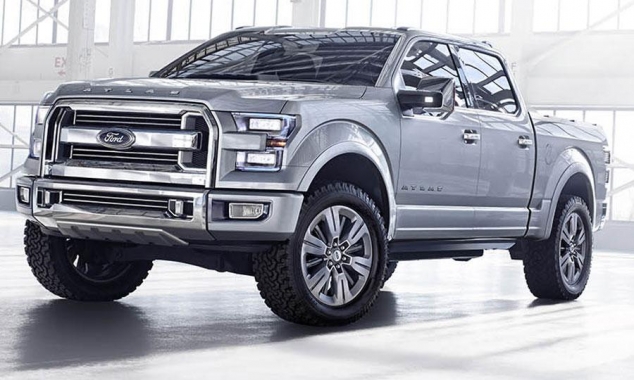 If you are in the market for a new truck you are in luck. The fine folks at Cars.com gave us some helpful hints to think about when purchasing that new truck.
Four Doors, By Any Name
While truck-makers may have different names for it, people will want a truck with four full doors, often known as a crew cab truck. These models make getting in and out easier and provide for more cabin space. Yes, the four-door models are more expensive, but it will be worth it.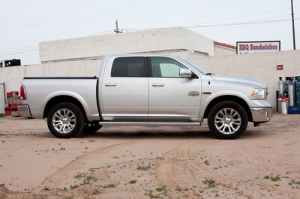 Running Boards
Getting into a truck can be difficult for small people, tall people and basically anyone who is not a giant. It's a long way down from the cabin of a truck to the ground, and running boards function as a stepstool. Ideally, you should look for a truck that has powered running boards that move in and out with each opening and closing of the door. However, even the old-fashioned kind that remain in place are fine, too, so long as they're there. Without running boards, entry and exit have the potential to cost someone an ankle.
Storage
One of the simple yet beautiful things about a pickup truck is its nearly endless storage. You can fit more than you've ever imagined in the bed of a truck. Beyond the bed, there are options like the Ram 1500's RamBox, which are large, lockable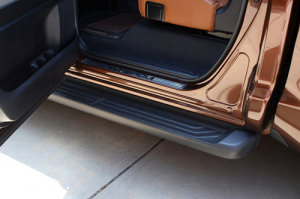 storage boxes embedded in the sides of the truck's bed. These are useful for securing valuables.
Inside the cab, models with front bucket seats offer huge center consoles that can fit a laptop and a handbag without a problem. Models with a front bench seat don't have the enormous console, but many still offer a roomy bin underneath the center seat cushion. Dual glove boxes, multiple cup- and bottleholders and in-door cubbies are also prevalent in most pickups.
Seating Versatility
A full-size pickup truck can fit up to six people comfortably if it has a front bench seat. Without the front bench, a truck accommodates five people. Additionally, trucks like the Toyota Tundra are available with a 60/40-split backseat that can be flipped up in various configurations to create different storage and seating options.
Comfort, Convenience & Safety Features
When it comes to features, safety and finish, trucks can be bare-bones or the height of luxury these days. Bluetooth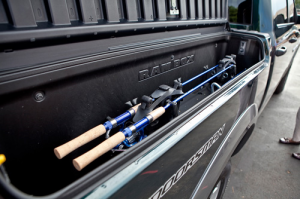 connectivity, dual-zone climate control and integrated multimedia systems are all common among trucks, and features like bed covers or fold-up rear steps to create access into the bed are offered, too. When it comes to safety features, trucks can be outfitted with backup cameras, blind spot warning systems and even parking sensors.
Related Posts
| | | |
| --- | --- | --- |
| | Print article | This entry was posted by Art Eddy III on October 2, 2014 at 4:59 pm, and is filed under Cars. Follow any responses to this post through RSS 2.0. Both comments and pings are currently closed. |
Comments are closed.