Interview with Style Expert Lindsay Albanese
Lindsay Albanese knows a thing or two about fashion. Lindsay has been a celebrity stylist for six years. Her thoughts on fashion have been featured in print outlets like US Weekly and Life and Style Magazine and on TV shows like Hair Battle Spectacular and Access Hollywood. She's given style pointers to Audrina Patridge, Paula Abdul, Lara Flynn Boyle and Wilmer Valderama. Lindsay has also had some high profile styling jobs for shows like Entertainment Tonight, The Today Show, The Academy Awards, Golden Globes and The Grammy's. We talked with Lindsay to get her thoughts on guy's fashion, fall trends and essential wardrobe items that every dude should have.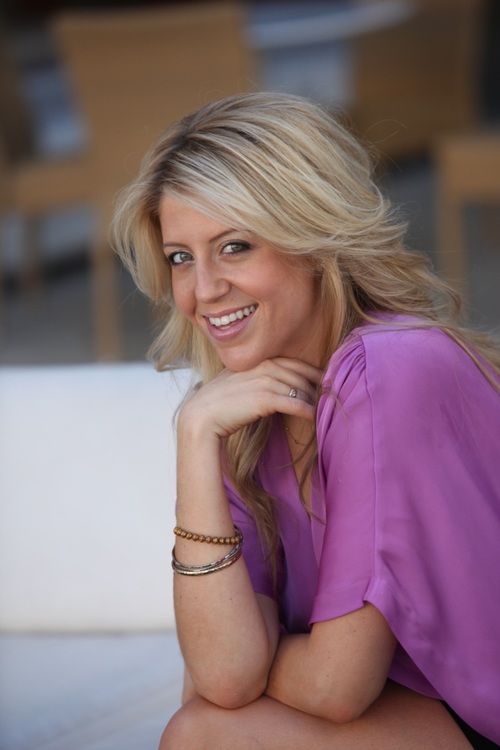 What are the biggest trends you see for men this fall?
I'm seeing a lot of military inspired clothing in stores, also a lot of brown, gray, and plaid.
If a dude can only afford one big ticket item, what should it be?
It's actually one of these two, or both: A great pair of black dress shoes and a nice fitting black suit. A few times a year, most men have to wear a suit so it's a must to have one in your closet. If you invest in a good one, you won't have to buy a new one for many years.
What's one essential wardrobe item that every guy should have on hand?
A dark pair of jeans. They're a little more polished than your everyday jeans. You can also dress them up (as opposed to wearing black pants) with a nice button-down shirt.
Entering the fall fashion season, who do you see leading the charge as a true men's style icon?
To me, David Beckham, Robert Downey Jr, and Justin Timberlake, always look sharp and put together without looking like they're trying too hard.
What do you think girls prefer more, boxers, briefs or those boxer-brief things?
Personally, I'm into the boxer briefs, because they are a balance of sexy and masculine whether a guy has even thought of that or not. I feel like boxers seem like your wearing shorts under your pants, and the tightie whitie thing is just not for me.
Most guys don't like to shop at a bunch of different stores. Is there a one-stop shop that's a good place to get everything we need?
Depending on where you live, Bloomingdale's always has a huge variety of everything. I'm also a huge fan of Urban Outfitters, Old Navy, H &M, and Express for more affordable items from basic to trendy.
What should a guy wear to a club/bar/night-on-the-down situation?
I'm all about dressing for who you are and what you're most comfortable in so I hate to say "wear this" or "wear that" because everyone is different. The general rule for wanting to look "dressed" for a nice night out? No sandals or flip-flops, and whatever else your wearing should fit your body well.
What kind of clothes do girls really like to see on a guy?
Simplistic, relaxed looks. I like a pizza eating, not afraid to get dirt under their fingernails type of guy, so the less fuss the better. I think most real girls can appreciate a guy in a pair of jeans, a nice fitting clean t-shirt or button-down with the sleeves rolled up.
If a sneaker-loving guy needs to invest in an affordable pair of comfortable dress shoes, what brands/styles to you recommend?
I love Ted Baker! Also, Kenneth Cole and Banana Republic are good go-to's
What hats are totally out of style this fall?
Any hats that are printed. This excludes stripes or plaid which I adore and are always in style.
Related Posts
| | | |
| --- | --- | --- |
| | Print article | This entry was posted by Mac Wilson on October 4, 2010 at 3:36 pm, and is filed under Lifestyle. Follow any responses to this post through RSS 2.0. Both comments and pings are currently closed. |
Comments are closed.