Justin Moore Talks New Album, "Off the Beaten Path"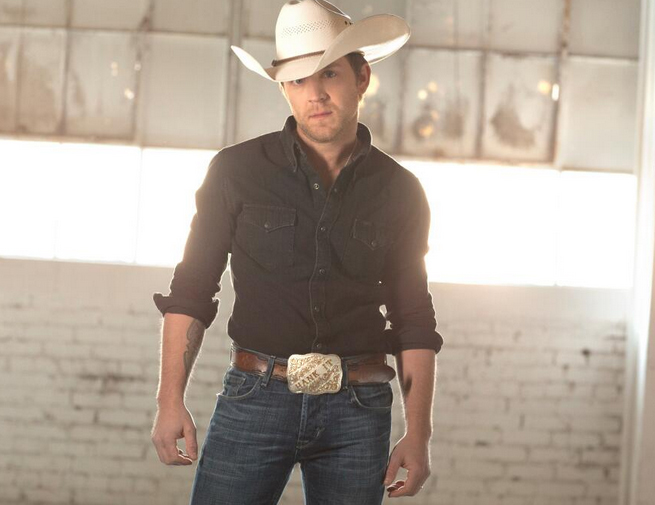 Country music singer Justin Moore recently released his highly-anticipated third studio album "Off the Beaten Path." His other albums are "Justin Moore" that was released in 2009 and "Outlaws Like Me" that came out in 2011.
In addition to his new album, Moore has also teamed up with Crown Royal to honor heroes across the country through the brand's Heroes Project. He recorded a song, titled "Heroes," specifically for the project, which is available to fans 21 years or older for free download only at CrownHeroesSong.com. For every download redeemed through Veteran's Day, Crown Royal will donate $1 to the Armed Forces Foundation.
Justin also loves college football. He is a huge fan of the Arkansas Razorbacks.
Justin was able to talk to me about his latest album, working with Crown Royal, and football.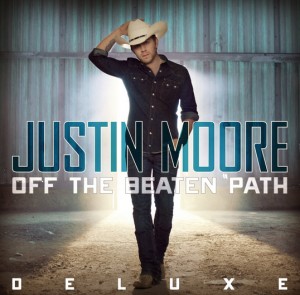 Art Eddy: First off I have to say congrats on the new album, "Off the Beaten Path." This is your third studio album. How do you feel you have evolved through the three albums?
Justin Moore: I think as an artist you understand what you want to do and say and be, and, in the same breadth, you understand what your fans expect from you. So I feel like I've done a better job of writing with all of that in mind. I stepped out on this album and took a couple of chances that on another album I probably wouldn't have. It's probably my most diverse album. It allowed me to stay true to who I am and grow the music to a level where we can grow our fan base to the level we hope to see it at.
AE: How long did it take for you to complete this latest album?
JM: It seemed like an eternity! We started working on it about 10 months after we put the last album out. It's a long process when you consider writing songs, finding songs and getting in there and recording them. We'll give this one a 6 to 10 month break and then go back to work.
AE: When you are writing a songs for the album how do you pick which ones will be the singles to be put on the radio?
JM: I lean on the folks around me a lot. My wife's been very influential in helping me pick songs, the record label, management, anyone's opinion is a good opinion because everybody loves music and everyone has their own opinion. So I just listen to the people around me.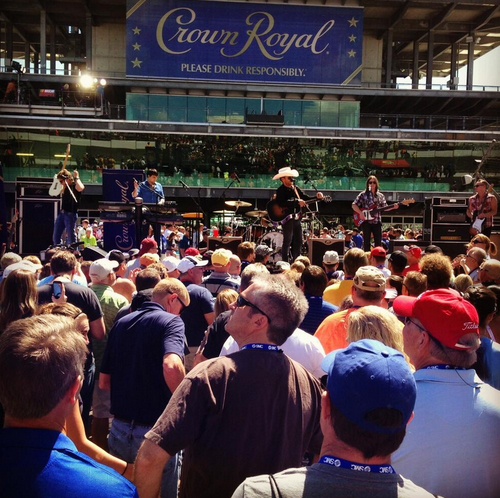 AE: I was fortunate to see you perform during the Crown Royal Presents the Samuel Deeds 400 at the Brickyard race weekend. You put on an outstanding show. Where are some of your favorite places to play?
JM: First of all, thank you very much. That was a lot of fun. Indy is always a lot of fun. If I had to choose one, it'd have to be Arkansas, it is where I'm from. Anytime I get to play at home or near my home it's always pretty special.
AE: Speaking of Crown Royal you teamed up with them for your song "Heroes." Can you tell me a bit about your collaboration with them?
JM: I was fortunate a couple years ago to get involved with Crown Royal and the "Your Heroes Name Here" program which honors a very deserving individual around the Brickyard 400. Coming into this year and knowing we're going to be involved again I wanted to do something more musically than what we did in the past and try and raise more awareness and make this program an even bigger deal than Crown Royal has made it alone.
We recorded "Heroes" and Crown Royal had a great idea to throw it up on CrownHeroesSong.com and every time somebody downloads it for free, Crown Royal will donate $1 to our Armed Forces Foundation. This is the kind of stuff that's easy to make happen once we have the idea. It's really cool and humbling for us to use our platform, both mine and Crown Royal's, to help people who are very deserving.
AE: I know you are a big Arkansas Razorback fan.  The team is 3-0 right now. You must be happy with the start of their season. Are you nervous about the injury to the Razorbacks QB, Brandon Allen at all?
JM: I am very nervous about the injury. Prior to the season I wouldn't have really thought much about the quarterback position because I hadn't seen him play since last year, but Brandon Allen's played really good this year and already early on has evolved as a leader. I know we're a little shaky in the backup position, but hopefully we will get him back sooner rather than later. As long as we keep handing the ball off to number 3 and number 32 I think we've got a good shot to win any ball game if they keep playing like they have been. I do hope Brandon gets back to healthy soon.
AE: Who is your all-time favorite Razorback?
JM: Wow! Oh man, I think I'd have to say my all-time favorite Razorback, as far as football goes, would have to be Taylor Wilson, our quarterback last year. What he endured and the way he led our team in the wake of the catastrophe that was Bobby Petrino, I thought he handled himself as a 21 year-old kid with a lot of class and I really commend him for that. Obviously he is a great football player, but that aside, I really respected the way he handled himself and the class that he displayed.
Related Posts
Comments are closed.