Comedian Pete Holmes new show will follow Conan on TBS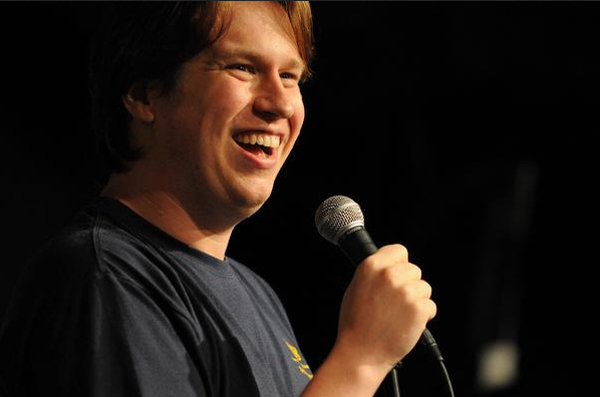 Pete Holmes is a very funny comedian and he is being rewarded for that fact as he will have a show on TBS right after the Conan O'Brien show. The show will launch in the Fall of this year. The new show will be produced by Conan O'Brien's Conaco production company. It will follow Conan's schedule with shows airing Mondays through Thursdays. If you can't wait until the Fall, well Holmes has an outstanding podcast called "You Made It Weird" on the Nerdist Podcast Network.
Pete has studied and performed at Chicago's Improv Olympic and Playground theaters, as well as Boston's Improv Asylum Theater and New York City's Upright Citizens Brigade Theatre.
He is also known for his voice of the e*trade baby. One of my personal favorites from him is his Batman parodies on the website CollegeHumor. Pete was named one of Variety's Top Ten Comics to Watch in 2011. If that is not enough Pete also draws cartoons for "The New Yorker", and has written for shows such as NBC's "Outsourced" and FOX's "I Hate My Teenage Daughter."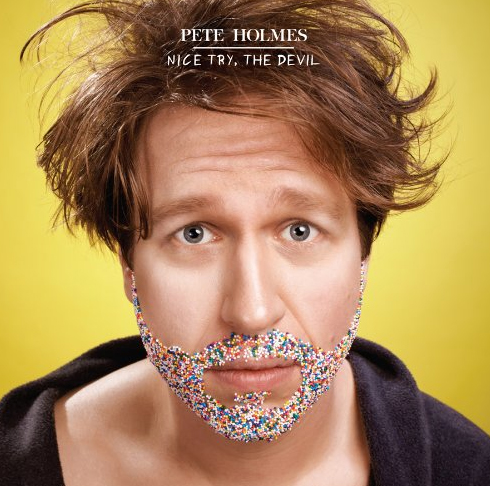 Last month he released his DVD "Nice Try, The Devil." In his first hour-long special on Comedy Central, Pete does a phenomenal job as he displays his signature brand of comedy. His skits on Pierce and Juan, Good Time McDonald's, Atlanta, Dropped a Dog, and Gay for Gosling are superb.
Me and my boys from the Masters of None Podcast show had the pleasure to talk to Pete. We talked about his new show, drinking wine on stage, and why his show is perfect to follow after Conan. He even helped us out with our show topic on the worst fictional dads of all time. To listen to the show click here.
Related Posts
No comments yet.
No trackbacks yet.

about 2 weeks ago - No comments
Following in the footsteps of its Super Bowl commercial with Arnold Schwarzenegger, Bud Light recently asked people if they were "Up For Whatever." Those who said yes ended up having some truly unusual experiences – including playing H.O.R.S.E against former college and pro basketball star Rick Fox while riding actual horses – and captured it