LA Beard and Mustache Competition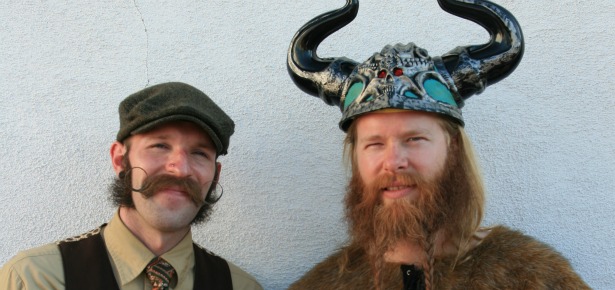 The MANjr crew stopped by the first annual Los Angeles Beard and Mustache Competition at the Federal Bar in North Hollywood on Sunday. Leading up to the event, the competition was featured in the LA Times, UrbanDaddy.com and LAist.com, I mean this was the inaugural LA beard and stache bash, so we had to check it out.
The place was packed and there was a really open, festive vibe at the event. The competition featured five categories: Mustache, Partial beard, Business Beard, Full Beard Natural and Freestyle. Those who didn't compete came to marvel at the bearding prowess of the contestants. And without a doubt, there were tons of sweet staches on display. And some seriously impressive beards that took years of effort to create.
Shawn Hasson took home the stache trophy and Jack Passion was awarded top beard honors. No controversy there. Both those guys looked like heavy favorites going into the finals. Take a look at some photos of the event and make sure to check out the video to see how the competition went down:
Check out the full list of winners at BeardTeamUSA.org.
Related Posts
| | | |
| --- | --- | --- |
| | Print article | This entry was posted by Chris Stout on August 16, 2011 at 7:44 am, and is filed under Lifestyle. Follow any responses to this post through RSS 2.0. Both comments and pings are currently closed. |
Comments are closed.