Posts tagged
WNBA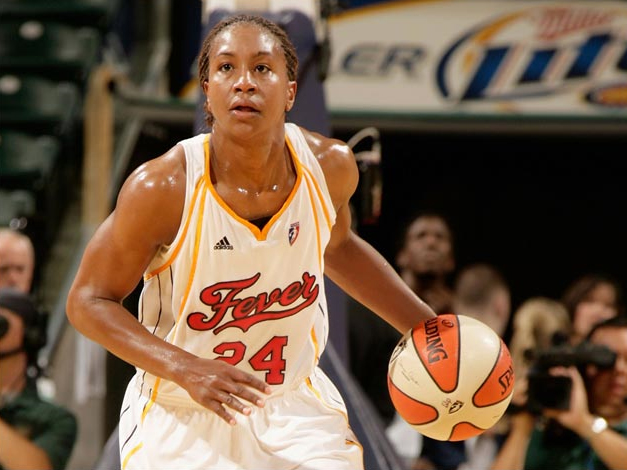 Tamika Catchings is a household name for many basketball fans. The former NCAA champion and WNBA legend has even won gold in the Olympics. Catchings doesn't just excel on the court. She is a leader in her community and has her own charity called Catch the Stars.
She also assists with the Allstate WBCA Good Works Team program. This campaign nominates 10 college basketball players from all divisions of the sport who participates in community service activities is a well-rounded student-athlete. There were 84 nominations submitted by athletic departments from colleges and universities.  Catchings, along with other select voters, will name the final award recipients in February.
Tamika was kind enough to take time from her busy schedule and chat with me about basketball, the Good Works Team, and what she looks to do after the WNBA.
Art Eddy: Recently, you partnered with Allstate and the Women's Basketball Coaches Association to be part of the WBCA Good Works Team. What has this experience been like for you?
Tameka Catchings: This has been a great partnership. It's a combination of the things that I believe in with young ladies playing basketball, but most importantly realizing the impact they have off the court in their respective communities and abroad.
AE: The WBCA Good Works Team recognizes student-athletes for their commitment to serving others. What is the process like for these finalists and when will a winner be announced?
TC: These young ladies are selected by their Athletic Directors who send a form talking about the players and a list of all of their charity work. From there, there's a selection group that goes through each of the nominations.
We eventually have to get the Allstate WBCA Good Works Team down to a total of 10 female student-athletes. Five of the ladies come from a D1 school, and the other five come from D2, D3 and NAIA schools.
AE: Speaking of community service you have your own charity called "Catch the Stars." Tell me a bit about that program and what inspired you to start that up.
TC: My Catch the Stars Foundation empowers youth to achieve their dreams by providing goal setting programs that promote literacy, fitness and mentoring. We serve boys and girls ages 7 to 16 and offer about 12 different programs throughout the year that tie to our three buckets: literacy, fitness and mentoring.
I was inspired to start it up because of all of the people that came into my life throughout my journey of being a professional basketball player. Everyone played a little or big role in my life, and my goal is to turn around and help these kids realize their dreams and passions as well.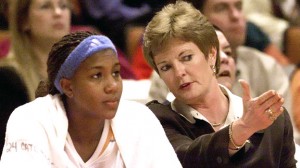 AE: Moving onto the court. You played at the University of Tennessee and won a NCAA National Title there. You played for legendary head coach Pat Summitt. What did you take away the most from Coach Summitt?
TC: One of the main things I took away from being under Coach Summitt was just about being great women overall. She didn't just focus on one aspect, she focused on what we did on the court, what we did off the court, and what we did in our community to help others. That's another reason why I'm so passionate in helping our youth.
AE: You also won an Olympic Gold medal. What was it like to play for your country and come out on top?
TC: It's a true blessing and honor to be able to represent the USA. Every time I have an opportunity to play for my country, I think about playing on the highest level and with the best players in the world.
AE: Your success didn't just end there. In the WNBA you made a name for yourself as a WNBA Champion as well as a WNBA MVP. With all these accolades what keeps the fire burning for you to compete at the pro level?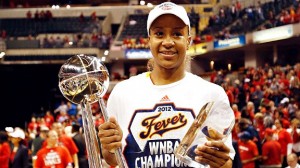 TC: The thing that keeps me burning is that I can be better. When I'm done playing I want to know that I gave everything that I had every time I stepped on the court. As long as I'm playing, I will continue to strive to be better today than I was yesterday.
AE: Reading up on everything you do it seems that you are always on the go. When you do have free time what are you doing to relax?
TC: Free time? What is that?  (Laughs) Just kidding. I love being with my family so every day that I'm here in Indianapolis I try to end my day spending time with my little nephews before coming home and hanging with my oldest nephew, he lives with me.
AE: After your pro career is done have you thought about your next goal you want to accomplish? Would you get into coaching?
TC: When I'm finished playing I ultimately want to be a General Manager for a WNBA or NBA Team. I don't want to coach because I don't know if I have the patience to do that, but I love the thought of being a GM. I also would love to get married to the man of my dreams and have kids and a family.