Posts tagged
Wipeout

So last Saturday I watched that amazing NFC Divisional matchup between the 49ers and the Saints. It was just a fantastic game, full of action, big plays, last-minute heroics and such. That was followed by a super ho-hum, borderline-unwatchable AFC battle where the New England Patriots just crushed the Denver Broncos.
Needless to say, I was in the mood to be entertained after that lousy game. Surfing through the channels, I ended up on ABC in time to watch Wipeout. Now I've seen the show before, but I don't really watch it religiously. But there was this big entertainment void that needed to be filled, and oh man, Wipeout delivered the entertainment goods in a big way.
There's just something so pure and priceless about watching everyday people get bounced, tossed, punched, propelled, smashed, flipped and splashed. If you don't laugh while watching Wipeout, there's something terribly wrong with you. As a species, we all take pleasure in watching other people's clumsy misfortunes. How else can you explain the 22-year run of America's Funniest Home Videos. Is it high-brow humor? Of course not. But sometimes you need to suspend critical thinking for a bit and just enjoy watching other people's mishaps. Sometimes physical comedy is the perfect way to fill an entertainment void.
So why I'm telling you this? Because Wipeout is so much more than a simple display of awkward human clumsiness. It's controlled chaos. There's a lot that goes into creating an obstacle course that can generate such a delightful level physical punishment. And the people responsible for testing the obstacle course are the Black and Blue Crew. This is their story:
The Black and Blue Crew, those highly trained, potentially sick-in-the-head individuals who test all this Wipeout stuff out, have six webisodes that you can view on the ABC.tv website. Each week will feature a new webisode, so if you can't get enough Wipeout, there's so much more to enjoy online.
To help get the word out on the Black and Blue Crew, we're giving away four Wipeout tote bags: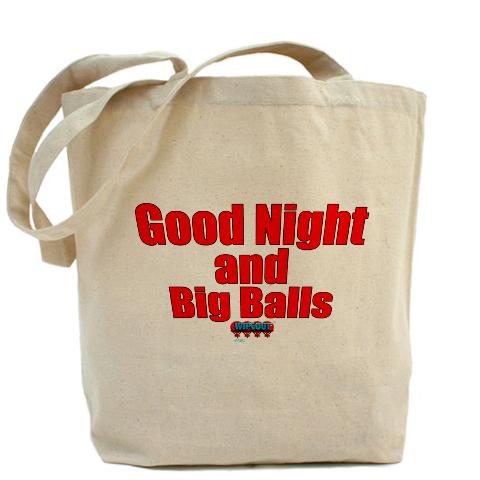 To enter, follow us on Twitter and send us an email below describing your favorite Wipeout moment. It can be a punch in the phase, an awkward bounce from the balls, whatever floats your boat. We'll pick four winners at random next Friday. Good luck!