Posts tagged
Walk the Dog Day

This past Saturday was the first annual Newcastle Walk the Dog Day in Los Angeles. Five different venues across LA participated in the celebration of the tasty Brown Ale. We had a good turnout at Finn McCool's in Santa Monica. Thanks to everyone who came out and enjoyed a pint (or more) of free Newcastle!
As part of the event, Newcastle teamed up with renowned artist Ron English. English produced original artwork that was available on the t-shirts that were handed this weekend. An original canvas of the Ron English Newcastle WTDD design was also on hand, and we're giving that canvas away to one lucky reader.
Here's what the canvas looks like: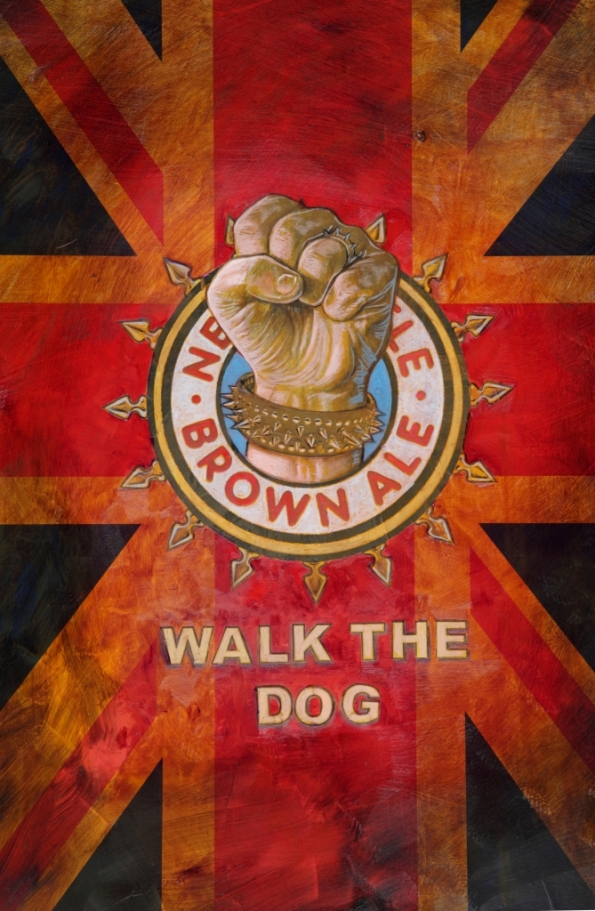 To enter the giveaway, just use the form below. Send us an email and tell us why you love Newcastle. We'll pick a winner at random next Monday.
Good Luck!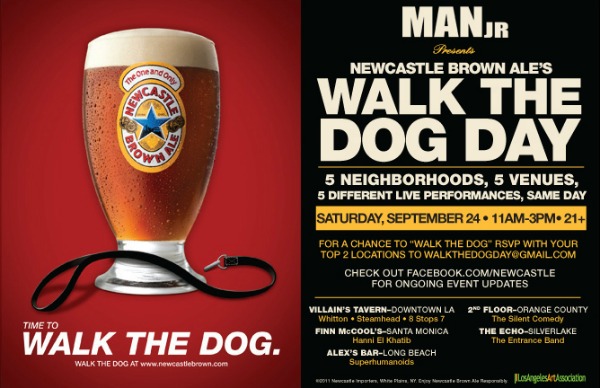 It's no secret that we love Newcastle around here, so we're all fired up about an event that we have planned with Newcastle on Saturday, September 24 at Finn McCool's in Santa Monica. This weekend, Newcastle is celebrating Walk the Dog Day all across LA, and we're proud to be a part of the festivities.
What does it mean to Walk the Dog? Glad you asked! Basically the phrase "Walk the Dog" is a classic excuse that British dudes give when they want to duck out and enjoy a pint with their mates. So instead of telling your lady that you're heading down to the pub to put back a few rounds with your bros, you just say that you're going to Walk the Dog (even if, you know, you don't even have one).
So this Walk the Dog Day event is going to be pretty sweet. The Walk the Dog Day celebrations are taking place in five different spots around Los Angeles, but the MANjr event will be held on the Westside.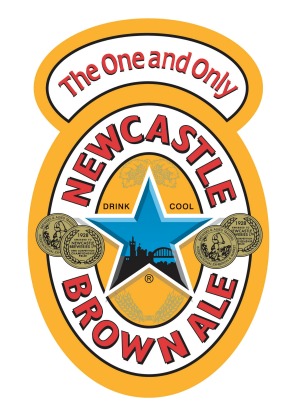 Date: Saturday, Sept. 24, 2011
Time: 11AM – 3PM
Locations: Five Walk the Dog Day events will take place simultaneously at Finn McCool's (Santa Monica), Villains Tavern (Downtown LA), Alex's Bar (Long Beach), 2nd Floor (Orange County), The Echo (Silver Lake)
We'll be posting up at Finn McCool's, a "painstakingly dismantled" Irish pub that was brought over from the Old World in 2002. The owner, Geraldine Gilliland, packed up the entire contents of her late step-father's pub in Ireland and reconstructed it on Main Street in Santa Monica. Finn McCool's features 18 craft beers, over 200 whiskeys and some pretty decent grub.
But Saturday, September 24 will be a day for Newcastle lovers. Sure, there will be food served as well, but if you love Newkie Brown, you won't want to miss this. The entry for the event is $1, a small price to pay for drinking a bunch of free Newcastles. That dollar is going to charity as well, so your low-low entry fee is actually going to support the Los Angeles Art Association).
The event will take place from 11am to 3pm and will feature live music by Hanni El Khatib, original art by Ron English, tons of t-shirts and giveaway opportunities and of course, delicious Newkie Brown Ale.
Guests will need to RSVP by sending their name and location preference (yea Finn McCool's in Santa Monica) to WalktheDogDay@gmail.com. Make sure to get your name on the list cause they're not letting just any old walk-in riffraff into the event. This is strictly for Newcastle lovers in the know.
We're ramping things up this week in anticipation of the event, and that means tons of giveaway opportunities for you, loyal reader. Every day this week we'll be giving away one Newcastle Cooler Bag and a Newcastle Barstool.
We'll have more info on the giveaways and the original art that you can score from Ron English. Just remember to RSVP and stay tuned for more details!