Posts tagged
Tsubo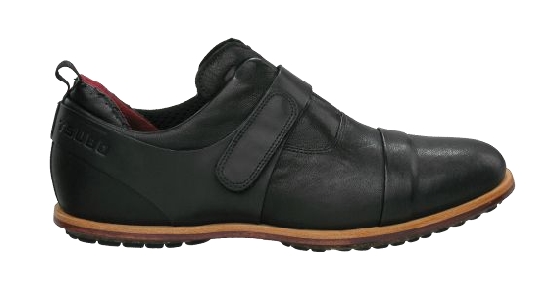 Finding the right pair of dress shoes can be a challenge. You don't want to go too cheap or too expensive, and you don't want to sacrifice style for comfort. When looking for snazzy shoes, it seems like the options are often limited. When you search for shoes that can match up with slacks or jeans, it feels like there are only a few styles available with little differentiation. It's hard to find a distinguished looking shoe that still has some character to it.
Tsubo, a shoe company founded in 1997 and acquired by Deckers Outdoor Corporation in 2008, seems to understand the balance between style, comfort and class. The company manufactures shoes that combine serious comfort with unique personality. It's hard to stay classy and funky, but Tsubo has quite a few shoe types that seem to achieve this goal.
I received a pair of Tsubo's Men's Krieken shoes to review, and I wasn't sure if they were supposed to be dress shoes, casual kicks or ergonomic sneakers. The shoes seem to fit in each of these categories. The Krieken features soft premium leather and a layer of 3D mesh lining that improves air circulation. There's an instep strap that makes for easy adjusting. It's kind of odd to see a strap on a dress shoe, but it works. The Krieken also includes rubber pods on the leather outsole which gives the shoe a bit of a sneaker-like bounce.
Bottom line, the Krieken is light and comfy. They can pass for classy, but they also got this modern, funky Euro feel that gives 'em plenty of personality points. If you need to look sharp, but you don't want a pair of uncomfy clunkers in the same tired styles, check out Tsubo's site to find some relaxed, gentlemanly shoes that can be paired with just about anything.