Posts tagged
True Clean Towel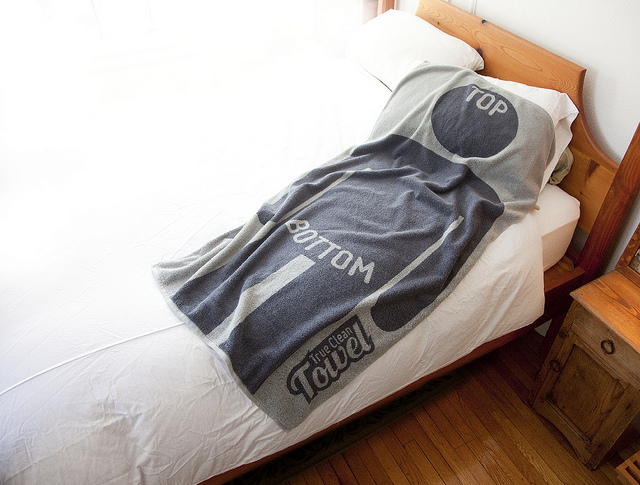 Have you ever wondered where your towel was last? Did you finish yesterday's post-shower drying session with a face scrub, a foot wipe or maybe even a quick blotting session of your butt area? Which side did you use for your head and which side did you use on your nether regions?
We all have these questions. But now, you can take the guessing game out of your shower routine with the True Clean Towel.
The True Clean Towel is a Jacquard Double Spun Cotton towel that's five feet long, two and half feet wide and labeled with a convenient dude design that clearly marks which part of the towel is for top use and which part of the towel is for bottom use. Sound like something you don't need? You're crazy. This large towel is extra soft, sturdy and it takes out all the guesswork. The design is built to withstand a lifetime of washes, so that handy diagram won't fade over time.
The True Clean Towel is a great decorative addition to any bachelor pad bathroom. It tells the world, hey, I know which portion of my towel I use on my junk… do you? It's a badge of healthy, responsible hygiene that can be displayed proudly on any shower door or towel hanger.
If you're going to drop $19 on a fu-fu magenta towel at Target, might as well fork over the same amount for The True Clean Towel. It's got personality, utility and a little bit of comic flair.