Posts tagged
Toyota Corolla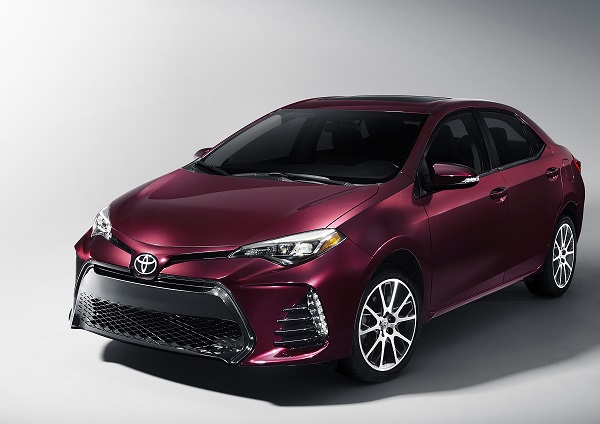 Times does fly by, but in this case it might drive in a Corolla. Believe it or not, but Toyota is celebrating the 50th anniversary of the Corolla. The first Corolla went on sale in Japan in November 1966, and came to the U.S. in 1968. The car proved to be an instant success, helping transform Toyota's global reach and more than doubling its total annual production from 480,000 to 1.1 million vehicles from 1965 to 1968. Just in time for the Corolla's 50th anniversary celebration
Now to celebrate 50 years of innovation the 2017 Toyota Corolla receives a redesigned, upgraded interior, including audio enhancements focused on comfort and convenience. A more aggressive front grille and two new exterior colors give Corolla a modern look to match the spirited driving experience.
The Corolla Anniversary Special Edition is based on the sporty 2017 Corolla SE. Available in three exterior colors – exclusive color Black Cherry, Classic Silver, Blizzard Pearl – the special edition will be available beginning in Fall 2016.
To share your memories make sure you go to corolla50.toyota.com for driver stories and user-generated content tagged #Corolla50. You also can enter their sweepstakes with the opportunity to win a 2017 Corolla.