Posts tagged
Tim Dunn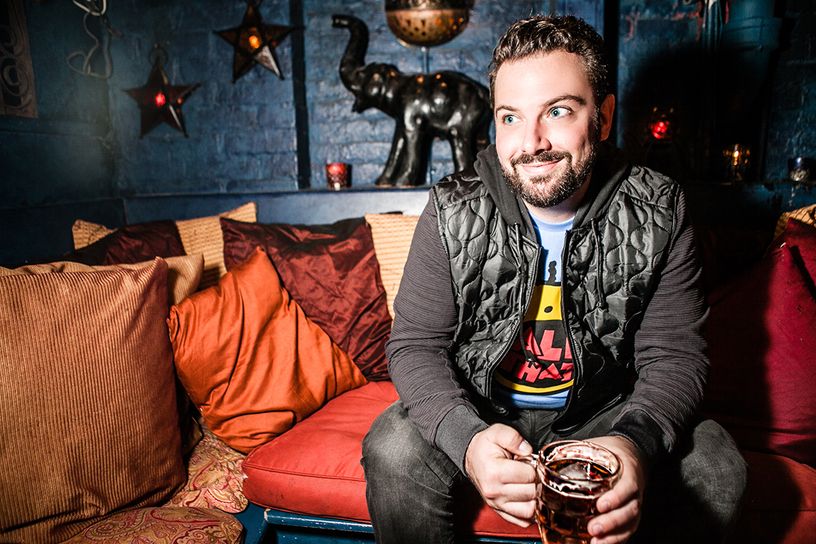 Tim Dunn is a NYC-based comedian and is the host of Fuse's "Got Ur #" that airs Tuesdays at 7/6 Central. A Northwestern University grad and Chicago native, Timothy moved to New York City and was thrilled to join the company of the prestigious comedy machine, The Upright Citizens Brigade Theatre, in January 2008. Since becoming family at the UBC Theatre, he has been an actor on three house sketch comedy teams ("Maude Teams"), a series producer and performer on three internet sketch comedy teams for UCBComedy ("Beta Teams"), and he currently serves as an actor and Senior Producer on UCBComedy Digital Team, "Pocketwatch," making topical sketch comedy for the internet and beyond.
Timothy briefly hosted his own show on The Animal Planet and has done shows, bits, segments and pilots for Conan, MTV, VH1, LOGO, XTube, WPIX11, Anderson Cooper LIVE, and The Weather Channel.
On top of all of this, Timothy co-hosts a weekly improv-storytelling podcast, produced by UCBComedy, called "So, You're Going Through a Break-Up…" and is working his one-man show, "This One is for the #Dunnheads" at the UCB Theatre in NYC.  He is also a self-professed pop-culture junkie.
To hear the interview with Tim click here!
To get more info on Tim check his site out at timothydunncomedy.com