Posts tagged
Teva Reforge Ion-Mask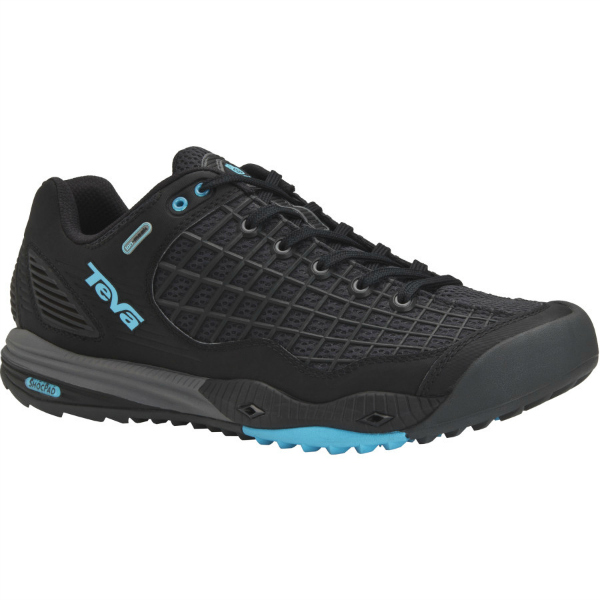 It's summertime, and the living is easy. We're officially hitting the seasonal sweet spot of 2012. That means blue skies, high temperatures and conditions that make you feel bad for not getting out and enjoying the great outdoors. It's time to hit the beach. Go camping. Water ski. Fish. If you ride bikes, get out there and peddle. If you like to run, go jog it out with the nice scenery. And if you enjoy hiking, go out and conquer some tough terrain. Just make sure you have the proper shoes with you.
A pair of Teva Reforge Ion-Mask shoes should do the trick. The ion-mask technology used to coat the shoe actually repels water on a molecular level. Every fiber is protected from moisture on a nano scale. So if you're about to jump a creek and you're worried about getting a case of the wet-socks, fear not. These shoes will keep you dry.
They'll also make sure you don't slip and break your neck, which is especially good for clumsy fellas like me. The Spider365 sole has got the special grip action you need to conquer any terrain and the extra ridges on the side of the sole and heel stabilizer will help you stay connected to whatever surface area you're trying to conquer.
If you're hike is a long one, it's a good thing that these kicks are comfortable, too. The Reforge Ion-Mask shoes use the same Mush-infused top sole that comes standard on the Teva flip flops and the Mush Frio Slip-ons.
So all around, not a bad bit of shoe. It is a bit on the pricey side, but that's what you pay if you want high-tech footwear. They retail for $130, but you can find 'em priced a lot less if you look around online.