Posts tagged
Super Bowl XX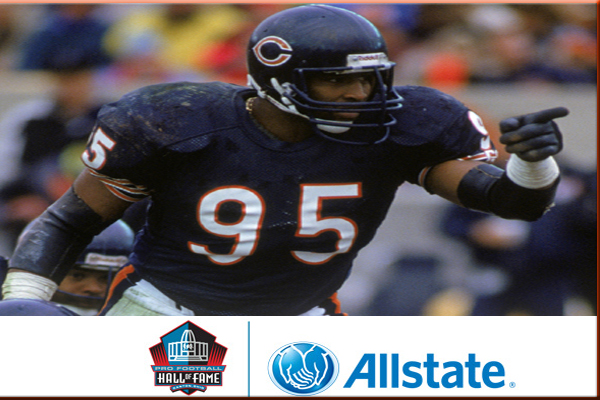 Richard Dent, former NFL defensive end and Atlanta football legend, will be honored in his hometown community as part of a special program called "Hometown Hall of Famers" presented by the Pro Football Hall of Fame and Allstate."
Dent will be recognized by representatives of the Pro Football Hall of Fame, Allstate Insurance Company and the Atlanta community during a special ceremony at Crim Open Campus High School. The event will take place Wednesday, March 27.
The four-time Pro Bowl honoree was named Super Bowl MVP for his dominating performance against the New England Patriots in the Bears' decisive 46-10 victory in Super Bowl XX. Dent was inducted into the Pro Football Hall of Fame in 2011.
Art Eddy: You are being honored in Atlanta for the "Hometown Hall of Famers" program presented by the Pro Football Hall of Fame and Allstate this week. How did it feel when you heard the news about this great honor?
Richard Dent: It is a great honor. When members of the Pro Football Hall of Fame and Allstate come together to help people like myself go back into the community and say thanks to your neighborhood and places where you grew up it is a great feeling.
There is going to be a bunch of kids from the Atlanta school systems there and the message will be that you should strive to find yourself. For me I didn't play sports in high school until my junior year. I was able to go to college on a scholarship and go play in the National Football League. If you play at a certain level you might be able to make it into the Hall of Fame. I never really thought about that, but did dream about going to the Super Bowl and winning it. Had a chance to see those things happen.
Now Allstate and the Hall of Fame have allowed me to get on the road and get into the communities and tell these stories. I am able to thank those who were able shape young men in the community like me.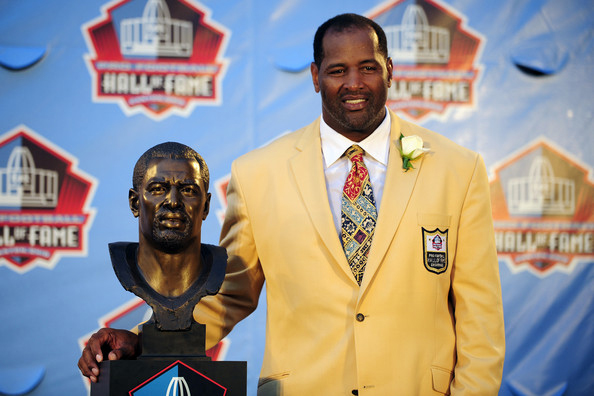 AE: Henry Adams, who is one of your former coaches, will present you with the historic plaque. Talk to me about your relationship with your former coach.
RD: He was the defensive coordinator and Coach William Lester, who was the head coach, would have probably introduced me into the Hall of Fame, but he has passed. I had a chance to thank him at the Georgia Hall of Fame. William Lester has had touched so many thousands of students that went to college.
Henry Adams was the head coach of the basketball team. He made me be the water boy for one year. Then I played my senior year and made All-State. I thought I had something there and didn't really think about football too much. William Lester help me stay at Mercy High School when my family moved out of the community. He would give me rides to and from school for two years.
It just goes to show you what people would do for you if you put a flag in the ground and work at a goal and find yourself. I wanted to be someone in my community and be looked up to. My family appreciated that. This is why I appreciate Allstate and the Pro Football Hall of Fame to come back and say thanks to some people. Plus if you can save some lives by what you say and they envision theirs lives on what they can be it is a good thing.
AE: You were part of the great 46 Chicago Bears defense with Mike Singletary, William Perry, Wilber Marshall and many others. What was it like to play with those guys?
RD: When I look back it was me, Dan Hampton, William Perry, Walter Payton, and Mike Singletary. I think we had probably seven to eight Hall of Famers on that team. When you have all those guys in life just like in football you can reach your goals. We should have been the first team in the NFL to win three Super Bowls in a row. In four years we only lost ten games.
If you look at all the dominant teams in the NFL from decade to decade it would be hard to find a team to match what we did in those four years. It just goes to show you how tough it is to accomplish what we did.
AE: In the 1985 season you guys were so close to going undefeated and match the record of the '72 Miami Dolphins. Ironically enough it was the Dolphins who were the only team to beat you that year. At that time did you guys care about that or just focused on winning the Super Bowl?
RD: When we lost the Championship game the year before to San Francisco we vowed to each other on the plane ride back that we were going to win everything hands down. We didn't say we were going to go undefeated. The first game of the year we were down 21 points at halftime. That was Tampa Bay.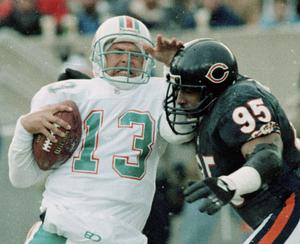 We had a conversation at halftime and we came back to win that game. In Week 13 we faced the Dolphins and we looked at the calendar and thought this was going to be the team to beat since everyone else was kind of mediocre. We lost that game got back home around 2:30 in the morning. We woke up about 12 the next day and went to the studio to record "The Super Bowl Shuffle."
We were like so what we lost. We will see those guys down the road. If they do their thing we will see them in the big game. We were looking for them. I am glad we didn't see them because Dan Marino is a good friend of mine. I would have hated to put on Dan what I wanted to do to him. If he showed up it wouldn't have been a nice day.
AE: Speaking of Super Bowl XX you guys beat up on the New England Patriots and you took home the MVP trophy. I am guessing 1985 was a great year for you.
RD: Yea it was a great year for me. That was my first award I received for a particular thing I did in a season. I led the league the year before and lead the league that year and I didn't get anything for it. So for me it was my first award. I was really honored to win that MVP award in the Super Bowl.
AE: After playing with the Bears, you played with the 49ers, Colts, and Eagles. You even won another Super Bowl ring with the 49ers. How was it for you to adjust to playing for those different teams?
RD: No it wasn't for me. God gave me the physical abilities to play football. You go out and give your best each week. Sometimes there are people who talk about their play and don't match it with their performance on the field. That was the tough part. You try to work with people and tell them that where there is a will there is a way.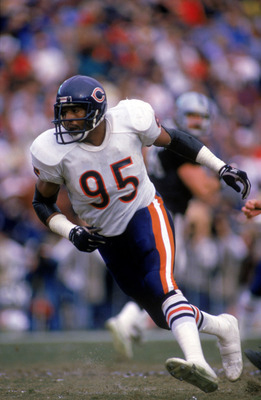 AE: You also were one of the all-time greats in the NFL for sacking quarterbacks. You at times made it look very easy. What was the secret to your success?
RD: Well I am a geek when it comes down to technology and tendencies and data. I would break a person down in about 15 minutes. The point is your ability can go to a certain extent.  Your talent can go anywhere you want it to go. You look and listen and you start to know what you need to do.
You might be able to take those tendencies from a player and know about 80 percent of what they are going to do. So I don't have to run crazy. For me when I start moving I am looking at 80 percent of what could take place and I'll fight for the other 20 percent. You start to have fun during the game because you most likely know what will happen. That gives you longevity. If you are out there bouncing around and running around at some point the game catches up with you.
Everybody can play, but what level can you play at? That is the key for me to be the best you can be.