Posts tagged
Super Bowl XLVII Pick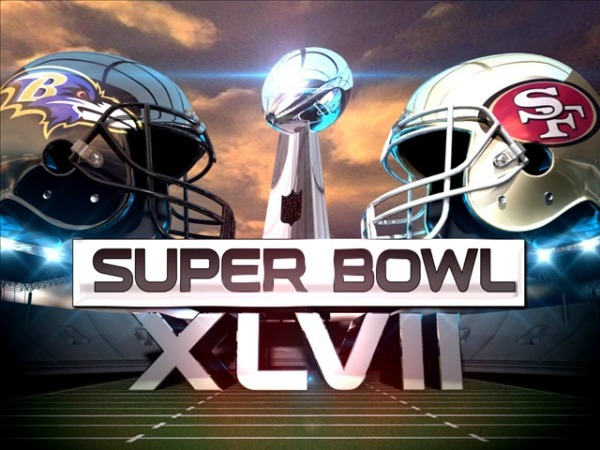 After all the Harbaugh brother hype, we actually get to watch a game on Sunday! The last of the football for a really long time. It's a bittersweet moment; you get the culmination of a long season and the end pre-planned Sundays. Weekends will be wide open now.
I don't really have a rooting interest in the Big Game. Not a big fan of the Ravens and not a big fan of 49er fans (where were you guys during the Shaun Hill era?). But rooting for injuries is just bad form, so I figure I'll root for the team who gets in the whole first. I just want to see 60 minutes of interesting football.
Now as amazing as Joe Flacco has been throughout the playoffs, I think he could have a monster game in the Super Bowl and it still won't be enough. The 49ers defense is younger, quicker, more physical, and one thing no one's talking about, is the fact that this superior defensive squad will be playing on the fast track in New Orleans. A colleague of mine called this out and I think it's pretty important.
The Ravens are grinder squad, built to play grinder games in the wintery conditions of the AFC North. The 49ers are younger, yes, and full sunshine and speedsters. From the QB to the D, and most skills players in between, San Francisco is going to play quicker on the turf.
I think it'll be a pretty tight game. Low scoring to start. As the jitters settle, a back and forth scoring battle should unfold. We made our final prediction awhile back and sent it off to the fine folks and Crown Royal who've been in New Orleans throwing fun parties and stuffing Crown Royal bags ful of goodies to send off to our troops as part of the Crown Royals Heroes Project.
One of those Crown bags featured our prediction. Here's Playmate Tiffany with the final reveal: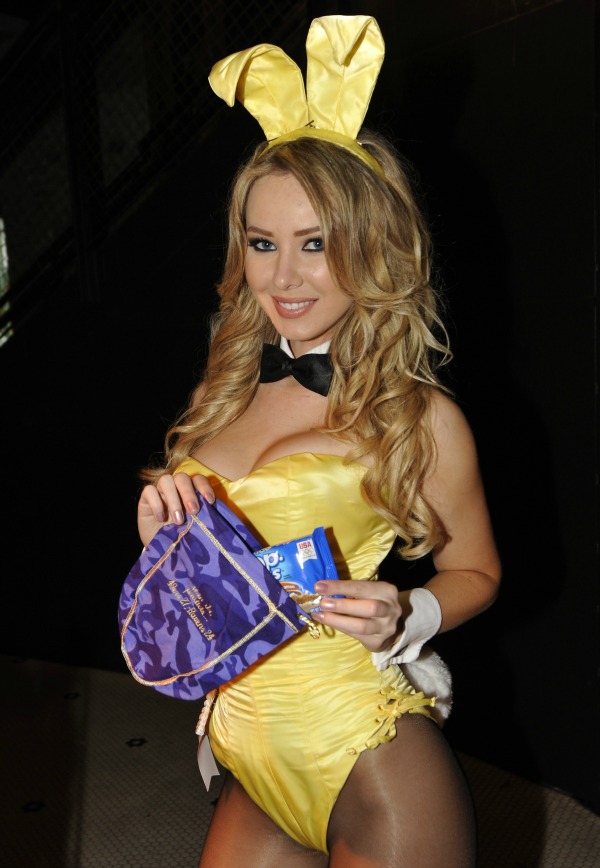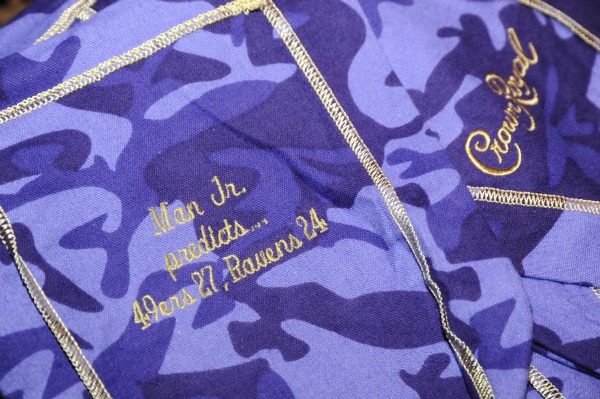 Photo Credits: AP on behalf of Crown Royal
If for some crazy reason we guessed the correct outcome of the game, we'll get a bottle of Crown Royal XR, which is damn tasty, folks!
Enjoy the game!
Championship Week: 1-1
Season ATS: 136-120-5