Posts tagged
sunglasses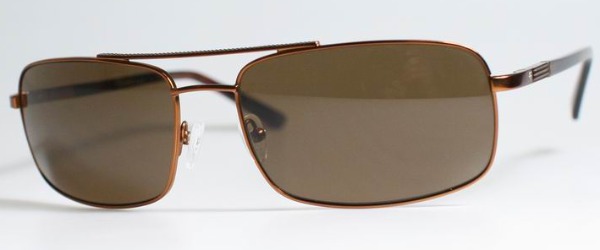 If you're a big-headed fella, finding the right pair of shades can be tough. No one looks cool sporting tight-fitting sunglasses that look like they were made for a 12-year old. But fear not. If you're a dude with a big melon, there's still hope.
Enter Fatheadz. Not to be confused with those oversized athlete posters that you put on your wall, Fatheadz sunglasses are designed specifically for dudes with big noggins. Designed by fellow large headed man Rico Elmore, Fatheadz launched their 2011 line this month with 12 new styles of shades and 12 new styles of regular optical glasses.
Fatheadz sent me a pair of the Moondance shades, and they're pretty nifty. The sunglasses are, sleek and ready to take on massive domes of any size. You can purchase Fatheadz at Walmart Vision Centers or visit the Fatheadz website to browse through their different styles. The prices range from $29.95 to $79.95 a pair.
Don't let that orange-on-a-toothpick head of yours prevent you from keeping the sun out of your eyes. Check out the Fatheadz site and score some shades that'll fit with that extra-large cranium you lug around on your neck every day.