Posts tagged
Steph Curry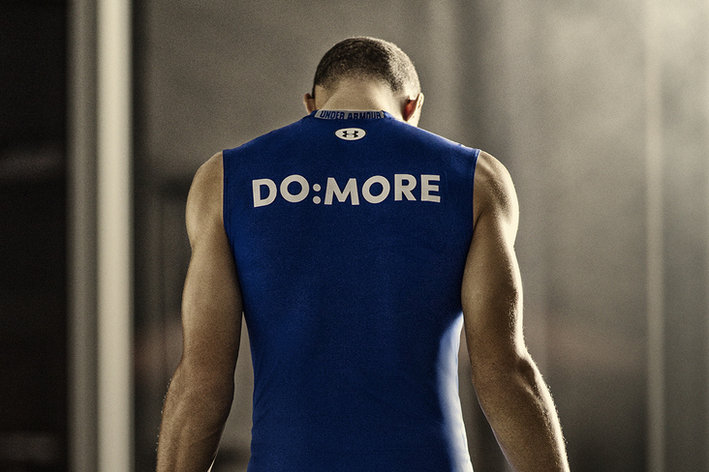 Most of us can't wait for the madness to begin. We have finalized our brackets for the 100th time and we are ready to watch the underdogs take on the powerhouse teams. As guys we are always looking for some ways to get more done at once. So guys are ready to put more things on that to do list? No better time to start then now right?
There comes a time during every NCAA® March Madness® when the underdog comes face to face with the goliath. Every year, basketball fans are witness to amazing buzzer-beating moments and historical, dramatic upsets. So many great underdog moments have occurred it's hard to pick the best one ever!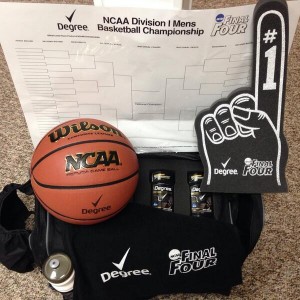 As Official Locker Room Products of NCAA® Championships, Degree Men® deodorant is creating "Clash of the Underdogs," a series of brackets that place history's favorite March Madness underdog victories against each other, and gives fans the chance to vote for the greatest of all time. Fans can visit DegreeBasketball.com and vote for their favorite NCAA March Madness "underdog moments," and then register for the chance to win a trip to the 2015 NCAA Final Four® in Indianapolis.
Basketball superstar, Stephen Curry is someone who is very familiar with underdog and buzzer-beating moments. From leading his college team to two March Madness appearances in a row, to becoming one of the best guards in pro basketball, Curry constantly pushes himself to DO:MORE and IMPROVE. With help from Degree Men®, Curry is on a mission to inspire others to push themselves to DO:MORE and IMPROVE no matter their passion.
Fans can visit YouTube.com/DegreeMen to view an exciting short film series, directed by 9-time Grammy winner John Legend, showcasing how Stephen Curry pushes himself to DO:MORE off the court in order to IMPROVE on the court.
To push guys to DO:MORE during the hype of March Madness, Degree Men® deodorant has released a limited edition NCAA basketball-themed Sport Defense stick from its Adrenaline SeriesTM line featuring new and improved MOTIONSENSE™ Technology. Triggered by even the most sudden and slightest of body movements, Degree with patented MOTIONSENSE™ is the only antiperspirant/deodorant that releases extra microcapsules when you start to move – not just when you start to sweat – protecting you from sweat and odor for 48 hours and allowing you to DO:MORE. The more you move, the more it protects.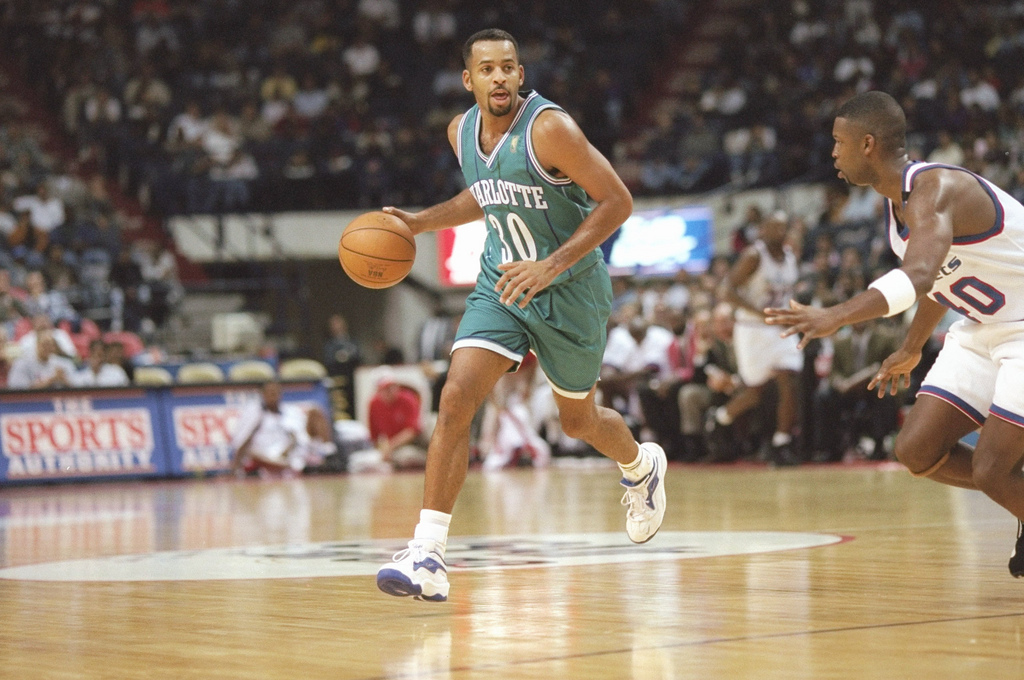 Dell Curry was one of the best shooters in the NBA during his time in the league. Curry would play either at the shooting guard position or at small forward. He played for five NBA teams, most notably for the Charlotte Hornets. In 1994 he won the NBA Sixth Man of the Year award. To this day he still holds some team records.
Now working for FOX Sports as a commentator on Charlotte Bobcats television he gets to still be around the game he loves. His son, Steph Curry currently plays in the NBA for the Golden State Warriors. Like father, like son, Steph has a sweet shot and is a force to be reckoned with on the court.
I was able to talk with Dell about his time in the NBA, his son's career in the league, and how the game has evolved.
Art Eddy: Looking back at your career in the NBA what aspect of your time in the league do you cherish the most?
Dell Curry: Just the fact that I was able to sustain a career for 16 years and that I am still friends with all my teammates and have a relationship with them. It was great to spend time with my family and watch my kids grow up while I was in the league. I still just cherish the relationships I have with some of my teammates while still living here in Charlotte.
AE: I bet you are excited that Charlotte's team name will be the Hornets once again right?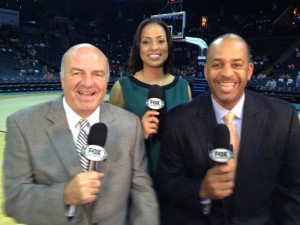 DC: Absolutely. It was great to play for the Hornets back then. The town was ecstatic and electric and we are trying to get that back. I can't wait until next year when I get to say the Charlotte Hornets.
AE: For you was there a team or player that got you more hyped up than other teams or players?
DC: You better get ready for every player, every game, and every night. (Both laugh). Obviously I think everyone enjoys going up against the best players in the world. They give you the best competition and gives you something to compare your game to.
The best player that I played against while I was in the league was Michael Jordan. Anytime you played against the Bulls, back when I played, were one of the best teams in the league. They had one of the great runs in the NBA. It was always special to go up against them because you know you were going up against the best.
AE: You have such a sweet shot. How many hours a week did you just stay in the gym shooting around?
DC: (Laughs). I tried to make 500 shots a day. We shoot in practice and it wasn't really about how many you shot, but about how many you made. That is the bottom line. You want to make as many as you can. I always tried to set up a number and try and reach that goal.
It was steady practice and I was blessed with the ability to shoot a basketball. With that said that skill was honed in on by putting in work every day. So on average I would try and make about 500 shots per day.
AE: What did winning the Sixth Man of the Year award mean to you?
DC: Well one thing is it is about consistency. It is very hard to come off the bench and be consistent on a nightly basis. That was something that I prided myself on. Everybody would love to start. I did start a few games. To have a guy come off the bench and the coach can rely on you on a nightly basis and as well as your teammates was a good thing.
Just like the starters, your teammates needed and expected your input to help win the game each night. To win it that one year and finish second a couple of years showed the consistency that I tried to play with while I was in the league.
AE: It was cool to see you and your son Steph play a game of P.I.G. last year. You showed the people at your basketball camp that you still have it by wining that game. How cool is it to see your son excel in the league just like you did?
DC: It is a father's dream. For me to reach the highest level in that sport and make a career out of it. Having my son grow up and watch me do that and reach that level as well. To know how hard it is to get there. To have the success there that he has had is a father's dream come true.
Also for him to be a better player than you are is great. I can still shoot that basketball. I can hold my own there, but he is a much better all-around player then me. I am very happy for him and his team right now.
AE: How do you feel the game has changed since the time you played to now?
DC: I think it is the youth of the game. We have so many young players right now. The game has gotten smaller and quicker. The game is not as physical as when I played. It is more fan oriented now. Fans want to see players run up the floor, make shots, and dunk.
It is very entertaining. Don't get me wrong. I love today's game, but it is different because it is a little less physical, a little quicker, and the players are not as big as before.
AE: Would you like to see the hand-check come back?
DC: No. (Both laugh). I like where it is at right now. It gives the guards a bit more flexibility. With my son being in the league and not being one of the biggest and strongest, if the hand-check came back into the league it might hurt his game a little bit. He would get to the free throw line a bit more so there is give and take there.
AE: Does Steph ask you for advice after games at all?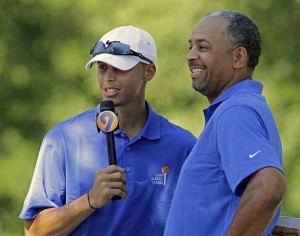 DC: No. We talk about basketball a little bit. I coached him when he was growing up. I tried to give him all my knowledge to make him play the right way. Now he has all the best coaches in the world. They have all the equipment, training facilities, and film. They have one of the best organizations in the world. He gets it enough from them.
If I see something that I feel that I need to point out that would help him I do. Mostly we talk about his team, their goals, and what they want to do. I try not to talk to him about it because it is always on his mind. We probably talk more about golf than anything.
AE: Who has the better golf game?
DC: He does.
AE: Really?
DC: Yeah, he does. We are both in single digits, but he is closer to the scratch than I am. We are very competitive. We are close, but I started him playing way earlier than I did as a kid.