Posts tagged
SoBe Lifewater skinsuit

topbankinfo.ru
As I'm sure you've heard, the 2012 Sports Illustrated Swimsuit Edition is available on newsstands everywhere. Just look for the insanely hot cover with Kate Upton smiling back at you, and take a look inside. You'll find page after page of super fine models wearing barely a damn thing while posing in the most exotic locations in the world. You'll also find Yvonne Strahovski's steamy body paint photo shoot for SoBe Lifewater.
Yvonne is the third model to appear in a SoBe Lifewater Skinsuit, and she chatted with us about the experience a few weeks ago. We posted a couple of photos from the shoot, but photos on a blog a really don't do the shoot justice. To fully appreciate the SoBe skinsuit, you need a big poster autographed by Yvonne herself. Something like this: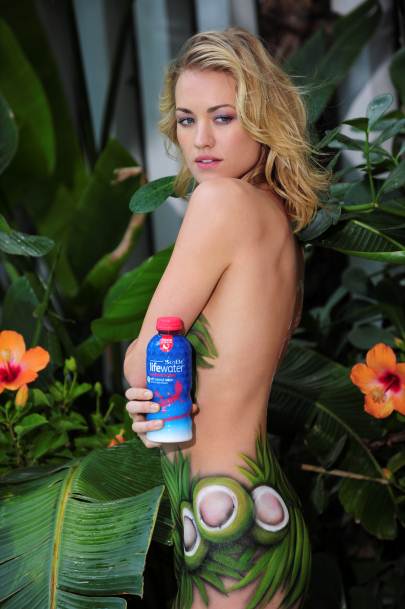 How do you score the poster? Easy! Just follow us on Twitter @MANjrcom and send us an email below. We'll pick a winner at random next Tuesday.
Good luck!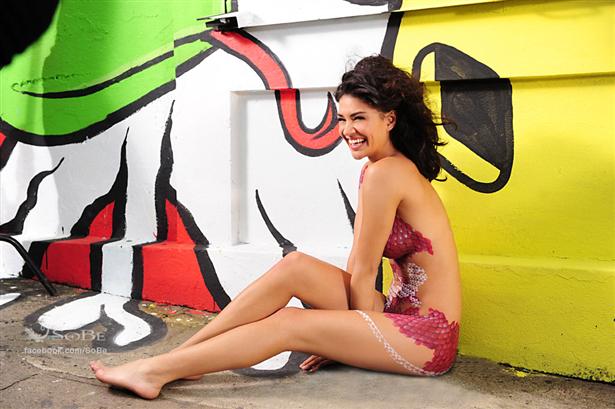 Jessica Szohr is hot. She made the People Magazine's list of 100 Most Beautiful People in the World in 2010, and she's been sizzling it up on Gossip Girl since 2007. When SoBe approached Jessica to do a skinsuit photo shoot to promote the launch of SoBe Lifewater with electrolytes, she jumped at the chance. When MANjr got asked to interview this stunning starlet, we jumped at the chance, too.
Szohr traveled to Costa Rica for the SoBe Lifewater skinsuit photo shoot. Each skinsuit she wore required  11-plus hours or body paint application. She posed in the juggle sporting nothing but body paint inspired by the new SoBe Lifewater bottle, Strawberry Kiwi Lemonade with electrolytes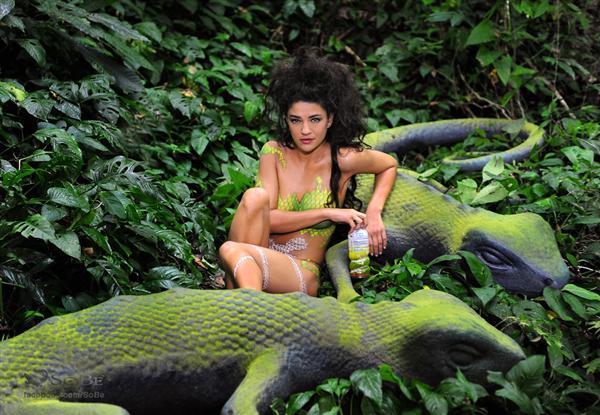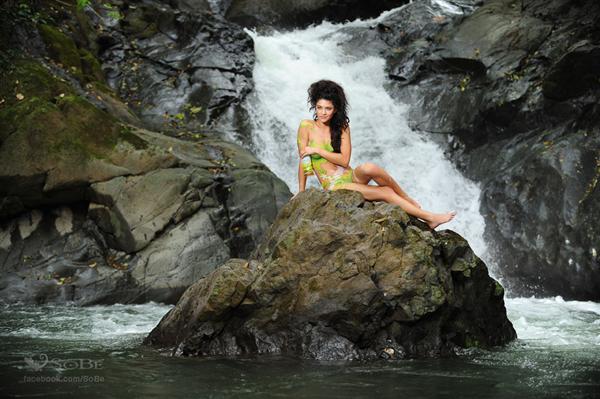 After that, she visited the urban jungle of San Jose wearing a skinsuit inspired by another new electrolyte-packed flavor, Macintosh Apple Cherry.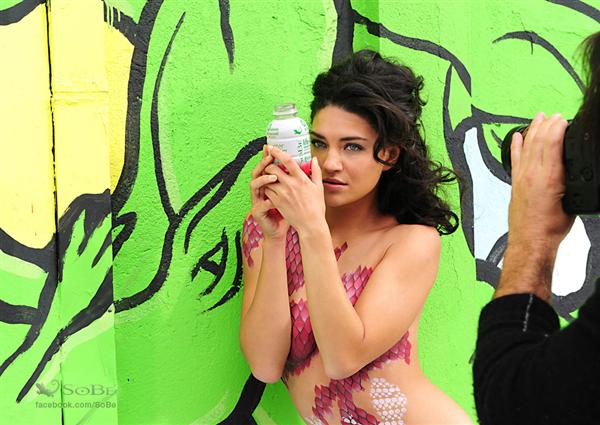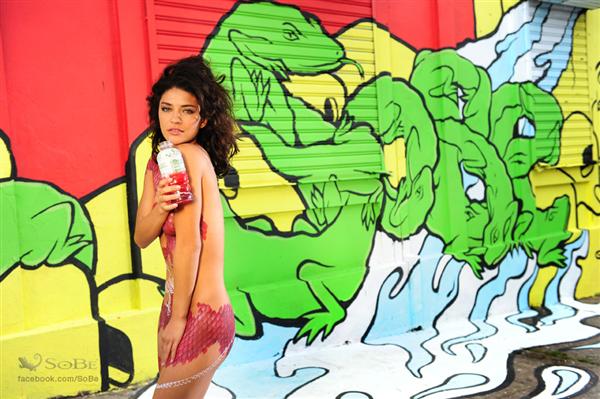 I had chance to speak with Jessica about the shoot, the body paint application, Gossip Girl, Piranha 3D  and her upcoming films. I also got to ask her about appearing on Freaks and Geeks, which didn't actually happen. I scored it as an IMDB fail, but the credit for the misinformation actually goes to Wikipedia (proving once again that you can't always believe everything that you web).  Here's the interview:
Photos from the SoBe Lifewater skinsuit shoot will be appearing in the upcoming Sports Illustrated Swimsuit Edition, which hits newsstands on February 15. You can also check out more from the shoot on SoBe's Facebook page.