Posts tagged
shorts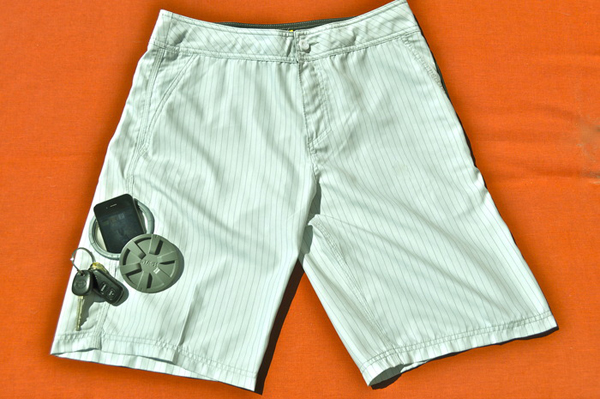 As the weather gets warmer we start hanging outdoors. When we venture out we never leave the house without our wallet and cell phone. If your destination is the beach or a campground there is the danger of getting your phone or wallet completely soaked. No matter if a friend is pushing you in the ocean or you fall into a river while hiking chances are this has happened to you at least once.
After drying off and getting your ego back in check you realize that your phone that you didn't buy insurance for is damaged beyond repair. Now you either pay 700 bucks to get a new phone or dig out the old flip phone from three contracts ago. The plus side is that your credit cards and cash will dry out after a while so you can use them to get a new phone. (Not really a plus….just trying to look on the bright side.)
Another option is getting a pair of waterproof shorts from Stash Incorporated. These guys came up with a way you can bring your gear with you and keep them safe from the elements. Stash is known for making waterproof gear like life vests, backpacks, and jackets. Now they have created shorts with their "stash pocket" design that allows you to safely take your cell phone, wallet and keys with you wherever you want to take them.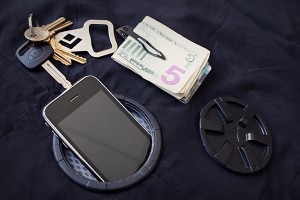 The Stash pocket is built into the interior of the shorts by a lock-down fitment, and it's sewn into the material as well for extra security. There is a soft layer of fabric that surrounds the Stash pocket bag for comfort and a cap is placed over the pocket opening and users simply place their items in the pocket, snap on the cap, and slightly twist until you hear a clicking sound which indicates that it's securely closed.
These guys are doing a kickstarter project for these shorts and if you want to learn more check out their website. One pair of shorts looks to sell for $79 and is way cheaper than shelling out more dough for a new smartphone.