Posts tagged
Shaq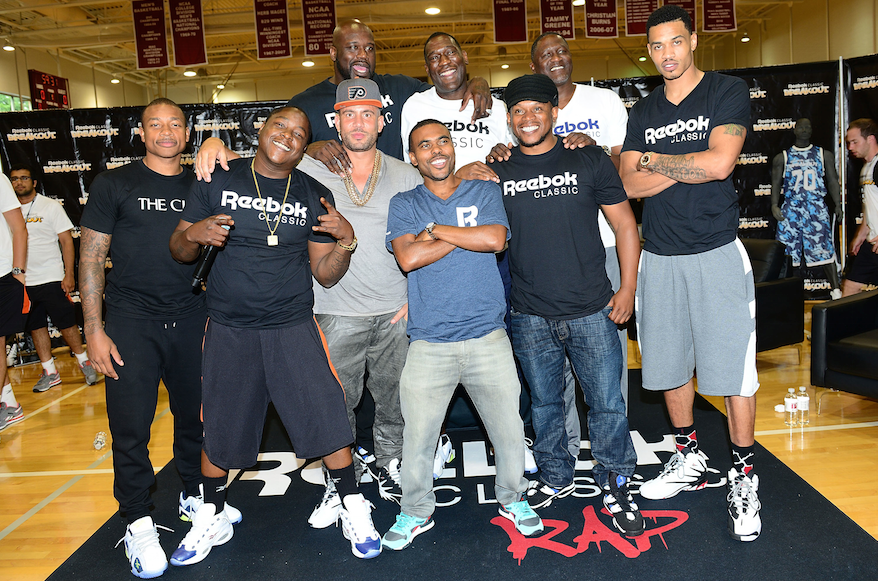 The Reebok Classic Breakout tipped off at Philadelphia University yesterday on Wednesday, July 10th as over one hundred of the best high school basketball athletes were given the opportunity to play in front of hundreds of Division I college coaches during the NCAA live period.
The Reebok Classic Breakout is unique in that it is the only live period camp that gives any player the opportunity to earn an invitation purely through his performance at the eleven Reebok Classic Open Runs that took place across the country throughout the spring.  These players now get the chance to let their game make their name as they compete against some of the more established players that are already ranked in the top 100 and are future All-Americans.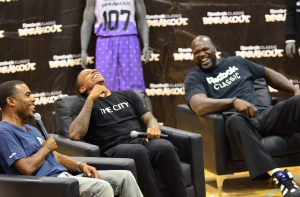 This year Reebok hosted a special Classic Rap roundtable on one of the basketball courts.  On hand were Sway Calloway (from MTV and "Sway in the Morning" fame) who moderated an exclusive panel featuring NBA legends Shaquille O'Neal (in the Shaq Attaq IV), Shawn Kemp (in the Kamikaze II Low), and Dominique Wilkins (in the Twilight Zone Pump), along with current players Isaiah Thomas (in the Kamikaze II Low) and Gerald Green (in the Blast). Rounding out the group were friends of the Reebok brand including Jadakiss (in the Question Mid), DJ Drama (in the Blast) and Lil Duval (in the GL 6000).
In front of a large crowd, the group discussed the importance of having events like the Reebok Breakout Camp to help nurture and support the next generation of basketball players and how essential it is to have drive, commitment and resolve to persevere in their passion for the game.  The NBA legends and current players also recounted their personal histories and challenges coming up in the industry and offered tips and guidance to the high school athletes on site.
Reebok also took the opportunity to showcase the Shaq Attaq IV model seen on the feet of Shaq and Sway at the event.  Originally released in 1994, the Shaq Attaq IV was seen on the feet of dominant big man Shaquille O'Neal during the 1994-1995 season in which he won a scoring title, and appeared in the All-Star Game in Phoenix as well as NBA Finals against Houston. A game changer on the court, the Shaq Attaq IV also made history as the first basketball shoe to ever feature Insta Pump technology.
Twenty years after its initial release, limited pairs of the black/white/blue Shaq Attaq IV are set to hit shelves on Friday, July 25th at key retailers Jimmy Jazz, Shiekh, Villa, Shoe City and Eblens for $140